Talks between President Uhuru and Somaliland leader Musa Abdi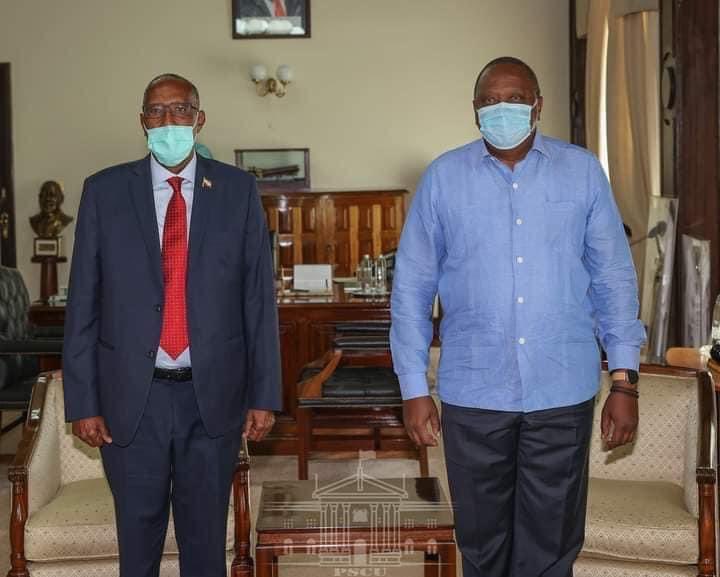 President Uhuru Kenyatta met Somaliland President Moussa Bihi Abdi on Monday for bilateral talks to boost cooperation between the two countries.
According to a statement issued by the Presidential Palace, the two heads of state held bilateral talks on "issues of common interest" to start development projects.
"The two delegations are scheduled to meet again tomorrow, Tuesday, December 15, 2020, to finalize the talks," read the statement issued by the presidential headquarters.
The meeting aims to establish diplomatic relations between Kenya and Somaliland. This will provide Nairobi with an opportunity to be in Hargeisa – the capital of Somaliland. The meeting also aims to strengthen security, social and economic relations between the two countries.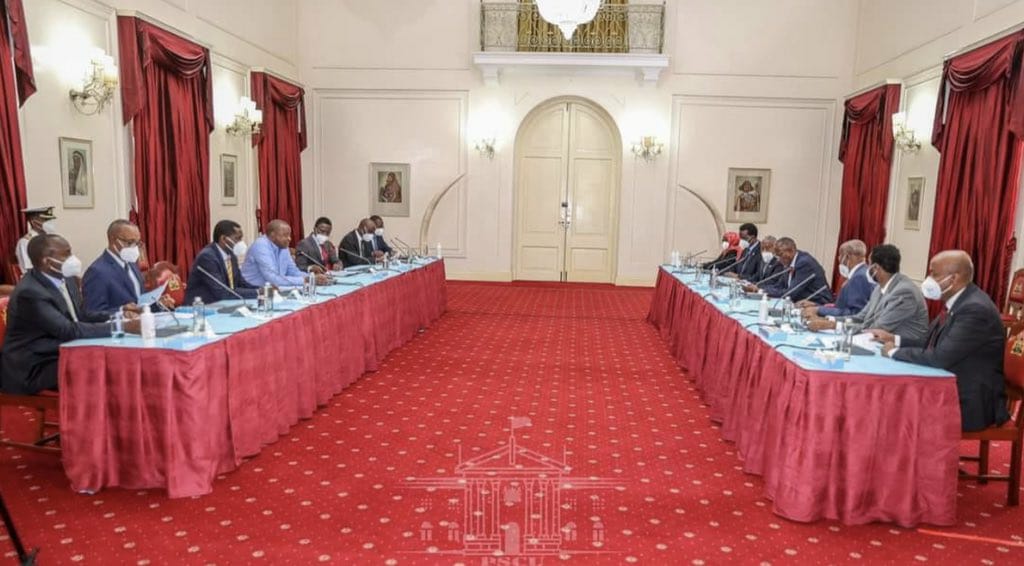 Although Somaliland became a self-proclaimed country in 1991, it received little recognition of its independent status. It is still considered internationally as part of Somalia.
However, the country has also turned to its unfortunate fate of not being recognized by the international community by communicating and developing relations with non-UN members such as the Republic of China and other countries such as South Africa, Sweden, the United Kingdom, and its neighbors like Ethiopia and Djibouti.
Unlike its neighbors, which have been plagued by perpetual conflict over the years – the country has remained relatively peaceful.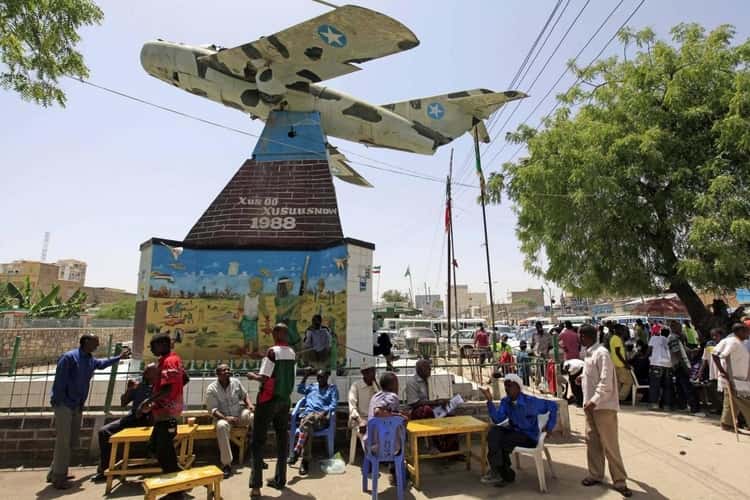 Somaliland's decision on Kenya's trial came at an appropriate time Mogadishu expelled a Kenyan diplomat To Somalia Maj Fen (rtd) Lucas Tambo and its summoned ambassadors to Kenya.
The move increased diplomatic tensions even with Nairobi and Mogadishu Conflict over maritime borders continuous.
Musa Bahi Abdi arrived in the country on Sunday, December 13, 2020, for a three-day official visit.
Read more
 "Coffee fanatic. Gamer. Award-winning zombie lover. Student. Hardcore internet advocate. Twitter guru. Subtly charming bacon nerd. Thinker."