Faced with fossil energies, Ecuadorian Helena Julinga says, "Enough is enough!"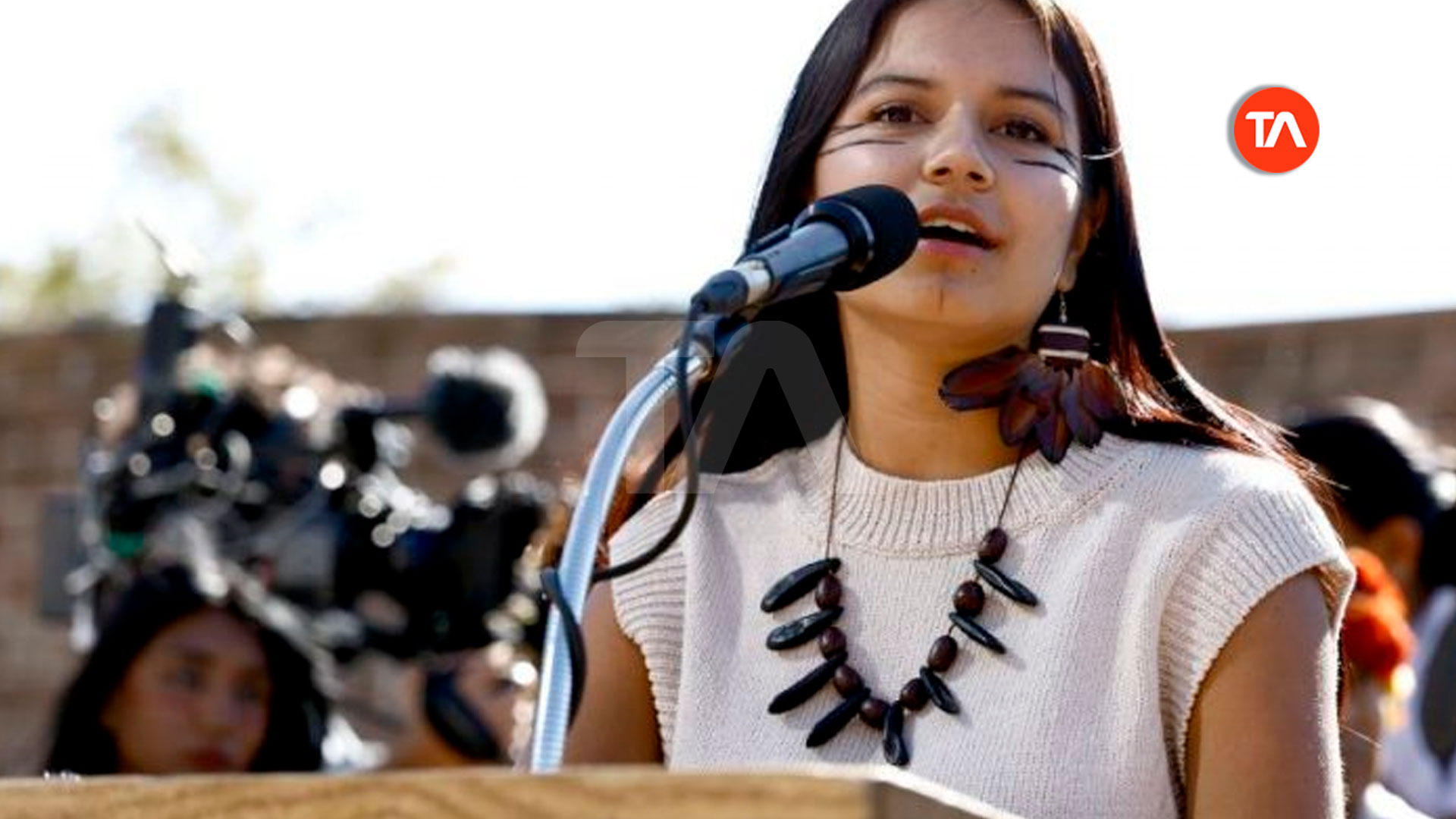 "Enough already!" On Tuesday, January 17, 2023, in Davos, Ecuadorian indigenous activist Helena Gualinga, together with Greta Thunberg and other youth activists, called for new forms of mobilization against climate change, calling for the exploitation of fossil fuels.
Gualinga, 20, is from the Quechua community of Sarayaco, in Pastaza Province, in the Ecuadorian Amazon; I have become the spokesman for the people who demand rights and independence from the states and the big oil companies.
He said in an interview with Agence France-Presse during the period of World Economic Forum(World Economic Forum), where he participated this week in many debates.
Together with Sweden's Greta Thunberg and activists Vanessa Nakate (Uganda) and Louisa Neubauer (Germany), this week Gwalinga launched, in conjunction with the forum, a petition calling for major companies to stop exploiting fossil fuels. In just a few days, it has already collected more than 800,000 signatures.
We are from different parts of the world but we are striving for the same purpose. It is an appeal to say "Enough is enough!" Enough is enough because we have said it so many times, we need urgent action," he affirms.
The petition, which takes the tone of a legal document, personally calls on the chiefs of major companies to "immediately stop opening new oil, gas or coal fields."
legal documents
And the text adds: "If you don't act immediately, know that citizens around the world will consider taking any legal action to hold them accountable."
"We can't trust countries" –
A decade ago, the Sarayaco community scored a historic victory before the Inter-American Court of Human Rights, which ruled that the state of Ecuador had violated the community's right to be consulted when it granted exploitation permits to an oil company on its territory.
"I think what this symbolizes for the world is that very small but very organized, very articulate people can fire a company, and ensure that their rights are respected," Gualinga says.
Now she and other activists are looking for new forms of mobilization, which is a "very difficult" issue, she admits, ruling out in any case waiting for results from places like the climate conference and the UN climate conference.
"We cannot trust that nations will reach agreements that really succeed in mitigating and stopping climate change," he asserts, defending the role of indigenous peoples in protecting their lands and biodiversity.
"We know where the struggle is headed, and indigenous peoples have been doing so since the first colonization," she says resignedly, hoping that in the future her people will enjoy autonomy and self-determination, with clearly defined regions and lands.
Greta Thunberg arrested at demonstrations
At the same time, international media confirmed that the Swedish Thunberg was arrested on Tuesday, along with other demonstrators, in the German city of Luzerat. Activists have maintained a series of protests Against the expansion of the lignite mine in the town some abandoned the protest in the morning after days of resisting a widespread police operation to evict them."
"Greta Thunberg was cut off and taken with this group outside the area of ​​imminent danger for identification," a spokesman for Aachen police told Reuters.
"Award-winning zombie scholar. Music practitioner. Food expert. Troublemaker."