Notable interest arouses the conference on Africa in Santiago de Cuba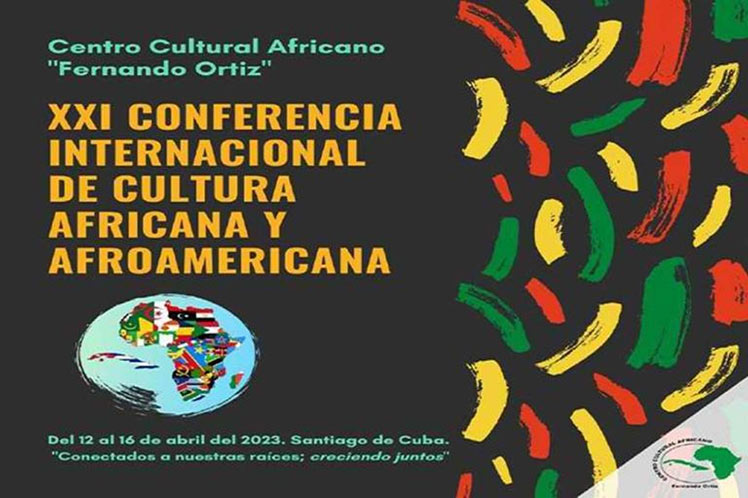 Santiago de Cuba. – With a record number of performances, the 21st edition of the International Congress of African and Afro-American Culture is almost ready here today, which will be dedicated to this substratum in artistic manifestations in Cuba.
The event organizers, who belong to the Fernando Ortiz African Cultural Center, report that more than 105 works have been presented, and there will be 250 participants, including 35 foreign scholars from 25 countries of different latitudes.
They announced the presence of researchers from several Cuban universities and representations from Mozambique, Egypt, Tanzania, Equatorial Guinea, Nigeria, Kenya, Uganda, Mali, Burkina Faso, Angola and Gambia, along with experts from France, Mexico, the United States and Colombia. Brazil and Argentina.
The main venues will be, in addition to the one that houses "Fernando Ortiz", the Museums of Music and Image, the Casa del Caribe and the headquarters of the Institute of Friendship with Peoples.
As usual in these meetings, members of the African diplomatic corps accredited to Cuba will play a prominent role, and some of them will present aspects of the history, culture and reality of those countries on the vast continent.
The event will take place from the 12th to the 16th and on the second day fresh flowers will be placed in front of the eternal flame that recalls the legacy of General of the Liberation Army Antonio Maceo Grajales, the model of the African footprint in the Plaza. de la Revolución.
On this occasion, a session will be held, "Traditions vs. Modernity", by Maher El-Adawy, Ambassador of the Arab Republic of Egypt, and Beguinde Clement Ouedraogo, Business Director at the Embassy of Burkina Faso.
That nation's ambassador, Benawiaga Bernard Mays-O'Quinn, will give a lecture on Nigerian culture.
Distributed into five panels and workshops related to color, shape, imagery, and masks, scholars will address issues related to religion, medicine, gender, race, identity, history, ethnology, literature, and linguistics.
"Award-winning zombie scholar. Music practitioner. Food expert. Troublemaker."