29 volunteers know where they are going in America and Africa this summer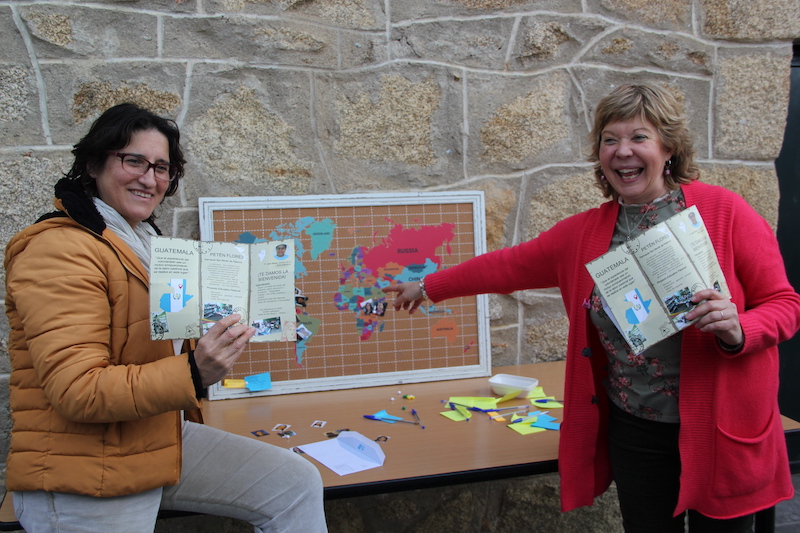 training time
For choosing to be part of the volunteer experience throughout the course, a training process is implemented. The topics discussed this weekend were: the general framework of the Ministry of Youth, the Salesian Educational Project (PEPS) in the field, health prevention, how to organize the voluntary trip, they were given some practical advice that would be useful and, last but not least, they worked on the law Volunteering and protecting children and youth at the international level.
"It is the time that brought me closer to wanting to work in society, to feel and see God so close to all comrades and missionaries. With you is a very special love for Don Bosco, his way of life, his projects, his ideology and that contagion. I already feel a little Salesian and that gives me peace and strength."Erin explains.
"They were meetings full of life and full of learning. In addition to everything we learned about volunteering, its special law, medical indications we should have and many other things, we have learned a lot from our comrades, from experiences they have already had in other countries, they have taught us a lot The greatness of learning from every culture, that everyone has their own ways of living, communicating, and sharing, and that everyone should be respected, even if they surprise us at first." Complete Carmen.
Missionary Animation and Voluntary Work Group for the Territory with its Regional Coordinator, Jose Carlos Sobegano At the head, together with the person in charge of volunteering in Misiones Salesianas, Alexander Vasquezand five people from the team organized a full and intensive weekend of reflection, coexistence, training and networking between destinations for the volunteers.
Carmen asked us to include her thanks: "Hence, I would like to thank all the people who have made these projects possible, both the homes in Spain and all the homes that will welcome me and my colleagues. In particular, I thank you for the care with which we were treated in these meetings and all the work and labor behind them. We have created a wonderful group that will continue Certainly over time."
"Professional problem solver. Subtly charming bacon buff. Gamer. Avid alcohol nerd. Music trailblazer."