Martinelli rejects US corruption charges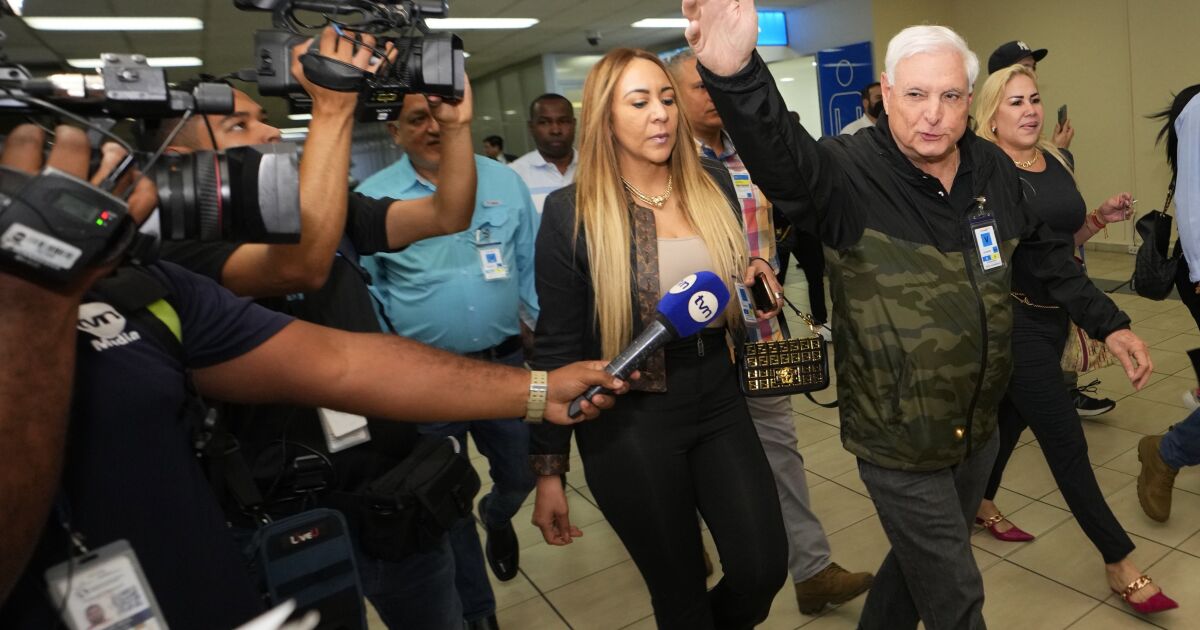 Panama –
The office of the former president in Panama reported Thursday that the former Panamanian president, Ricardo Martinelli, is assessing with his lawyers and political advisors the US statement implicating him in alleged acts of corruption.
A statement from the former president's office sent to the Associated Press said that "there is no evidence in Panama or in the United States of America of transactions of any kind" linking Martinelli "to any illegal action against state resources."
The day before, the United States implicated former President Martinelli (2009-2014) in alleged acts of corruption by suggesting that he had accepted bribes for contracts for projects during his government, the same day that two of the former president's sons returned to the country. The state after serving a sentence in New York for laundering millions of dollars in bribes from the Brazilian construction company Odebrecht.
Because of this indication, the 70-year-old former Panamanian leader, who aspires to run again as a presidential candidate in the general elections in May 2024, and his immediate relatives will not be able to enter the United States, as indicated in a statement by US Secretary of State Anthony Blinken.
Washington's announcement coincided with the deportation of the former president's sons, Luis Enrique and Ricardo Martinelli Linares, from the United States. The brothers' return has sparked great interest in Panama because in August they, along with 34 other people – including their father and former president Juan Carlos Varela (2014-2019) – should face trial for money laundering in the Odebrecht case. It is known locally as the "Blue Apple" due to the multi-million dollar bribes being paid.
The office of the former president added that Martinelli would continue in Panama, the United States and any other country all the resources that would allow him to confirm respect for his rights and procedural guarantees and called on the authorities to respect the principle of the presumption of innocence.
"Today more than ever, we will work tirelessly to bring former President Riccardo Martinelli Berocal to the Presidency of the Republic for the second time. Nothing and no one will divert us from this goal."
"Our commitment and alliance is with the people and with all Panamanians who wish to defeat the real enemies: inequality, poverty, unemployment and lack of opportunity," he added.
 "Coffee fanatic. Gamer. Award-winning zombie lover. Student. Hardcore internet advocate. Twitter guru. Subtly charming bacon nerd. Thinker."