Protest against the McDonald's building in Independence Park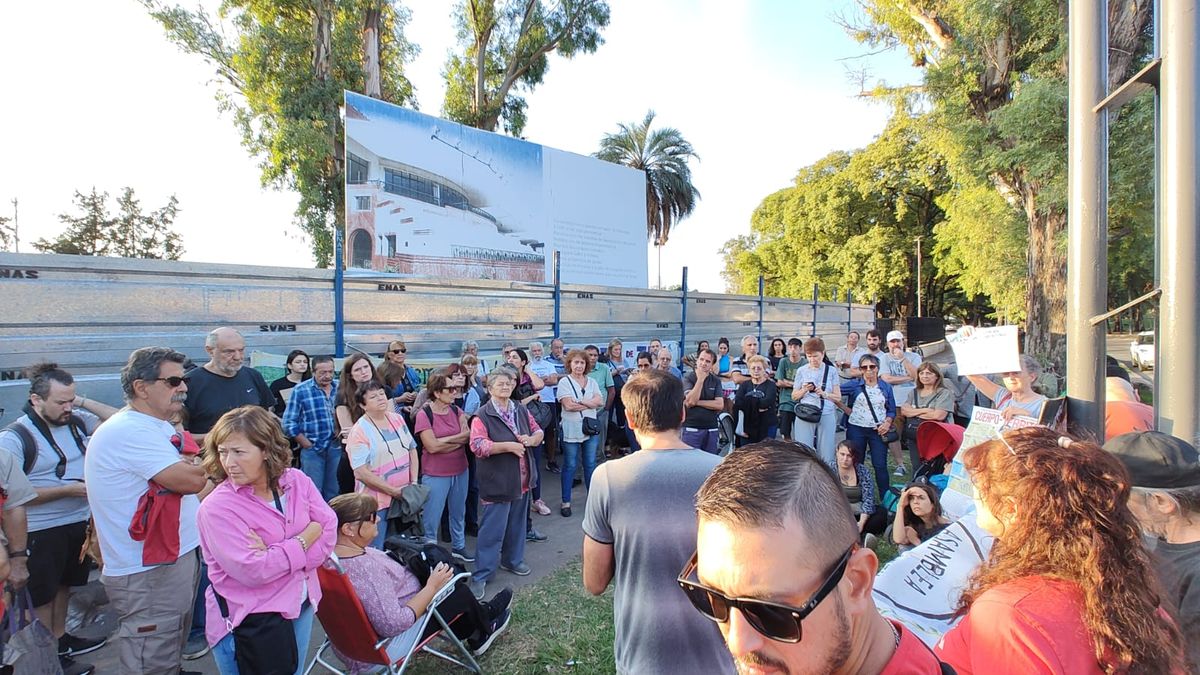 A group from Rosario spoke out against setting up that company in a section of the racetrack and against logging.
A group of Rosarios gathered by themselves on Tuesday afternoon in front of where the McDonald's store will be built in Independence Park. Neighbors voiced their opposition to the establishment of a franchise of this fast food restaurant in a section of the racetrack, as well as their protest against the pruning and felling of trees at that site.
Those who went this afternoon to the front where the McDonald's site will be built expressed their opposition with slogans like "more trees, fewer hamburgers" and others of the kind. The demonstration came only hours after the chainsaws stopped their engines after cutting and pruning the trees in the area, some of which are centuries old.
Work began on the building where McDonald's will be installed in Parque Independencia two weeks ago in a sector that municipal law considers a "protected area", at the intersection of Oroño Street and Dante Alighieri. The concession was awarded to my country, but this statement sparked controversy between those in favor of the project and those against it.
The municipal concession of Arcos Dorados Argentina SA is for a period of 15 years with an option to extend for a further two years. It will be in an enclave of Parque Independencia, in front of the City Museum and the former Rural property. It will have an exclusive and independent entrance for vehicles, which will allow "Automatic" operation. The company will pay a monthly fee of 1,250,000 pesos and the investment will amount to 70 million.
>> Read more: The controversial construction of a McDonald's in the middle of Parque Independencia has begun
The maximum work implementation period is 8 months (it is estimated to be completed in six months) and the construction area is expected to be 400 square meters, with an area for outdoor tables and chairs of up to 80 square meters.
Several environmental organizations have already expressed their opposition to installing a McDonald's in the center of Parque Independencia. "What we have left of the park is less and less due to private pledges and agreement with different governments. This McDonald's will not be a commercial attack on the carts that have always been in the park without putting up green spaces or touching a tree, it will be hostile to the environment. There are many places for McDonald's to be established Independence Park is the plaza of the Southern District, and it is not owned by any government but by neighbors Silvia Molina warned us to protect our trees if we have more and more business and less green space.
"Award-winning zombie scholar. Music practitioner. Food expert. Troublemaker."