Russia and Ukraine agree to a six-country peace plan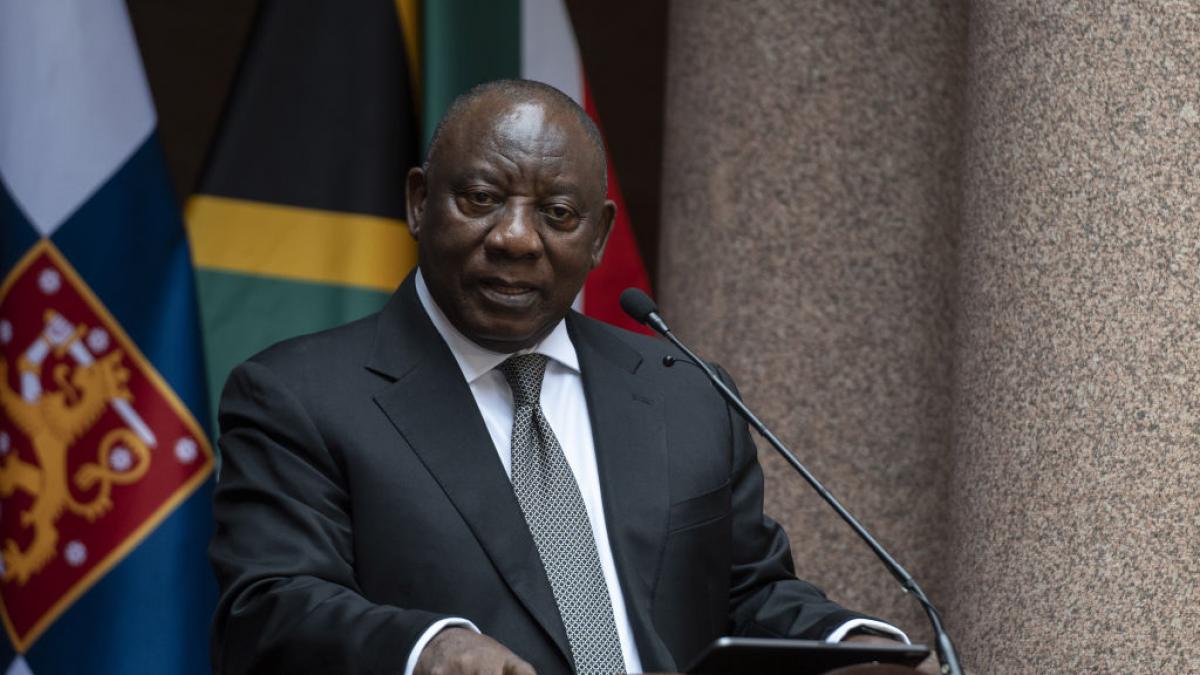 South African President Cyril Ramaphosa reported on Tuesday that the Russian and Ukrainian authorities have agreed to receive a delegation from African countries with the aim of finding a peaceful solution to the conflict.
According to Ramaphosa, this international mission is not only being promoted by South Africa, but also by the heads of state of Zambia, Senegal, the Republic of the Congo, Uganda and Egypt, according to South African news portal News24.
"Russian President Vladimir Putin and Ukrainian President Volodymyr Zelensky, with whom I am in contact, agreed to host a delegation of a number of African heads of state in Moscow and Kiev," Ramaphosa said from Singapore, where he is on an official visit.
Africa concern
President Ramaphosa stressed that "Our core discussions are efforts to find a peaceful solution to the devastating conflict in Ukraine, its cost in human lives and its impact on the African continent."
The Russian agency stated that "Africa is concerned about the crisis in Ukraine, which directly affects African countries and causes an increase in food and fuel prices." TASS.
Ramaphosa has recently defended his "non-aligned" position in the Ukrainian conflict and made sure that such equal distance did not favor the invader country, thus responding to US accusations over an alleged arms shipment from Pretoria.
 "Coffee fanatic. Gamer. Award-winning zombie lover. Student. Hardcore internet advocate. Twitter guru. Subtly charming bacon nerd. Thinker."