Seoul, Smart City of the Year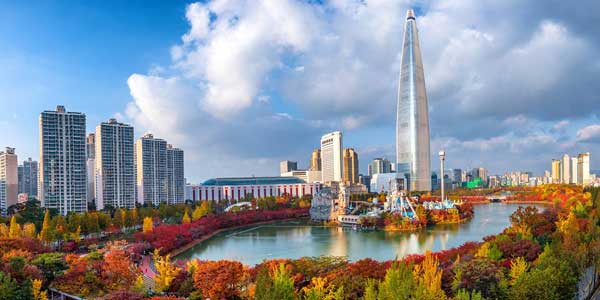 During the Global Smart City Awards given out annually by the Smart City Expo World Congress (SCEWC), Seoul was chosen as the "Smart City" of the year, for its Smart Seoul platform.
It was stated that the platformRevolve around Digital inclusion policies that guarantee the five basic digital rights – Communication, mobility, education, security and the use of technology – and the provision of digital services adapted to the socially vulnerable groups.
to Kyiv (Ukraine) He received special recognition in this edition for his "use of digital services to save lives" during the Russian invasion of that country, which began in February.
The Honors Committee for the Awards included representatives from the Barcelona City Council, UN-Habitat, the World Bank, the European Commission's Mission on Climate Change and Smart Cities and the Smart Cities Expo World Congress.
In turn, the company TerraGo Technologies, which is responsible for the maintenance and implementation of the public lighting network Chicago (United State)in the Energy and Environment category.
DIGI-V Traffic Digitization Initiative German city of WiesbadenDeveloped by Yunex Traffic, Awarded for mobility.
As for the Governance and Economics Award, she received it Dublin drone development project (Ireland); Youth cybersecurity game Hackshield powered by Amsterdam (Netherlands) was the winner in the Security category; and the Piers of Atlanta Comprehensive (United State) They deserved the inclusion award.
Also, the 3D City of Buenos Aires (Argentina) project was recognized with an Infrastructure and Building Award; at the same time Smart cities data platform that participated in Belgian cities From Bruges, Leuven and Roslari Won the award in the Empowerment Technologies category.
In the field of innovation, there were two winners: AutoSafety in Uganda, developed by Wanyama Autosafety Initiatives in this African country; and the 'Empowering Cities with Data' project of the Indian Ministry of Housing and Urban Affairs.
Finally, the Leadership Award was presented to the Secretary General of United Cities and Local Governments (UCLG), Emilia Saez, and the Governor of Antioquia (Colombia), Anibal Gaviria, according to Informador.mx release.
"Award-winning zombie scholar. Music practitioner. Food expert. Troublemaker."