Uganda confirms 7 cases of Ebola and seeks to halt the outbreak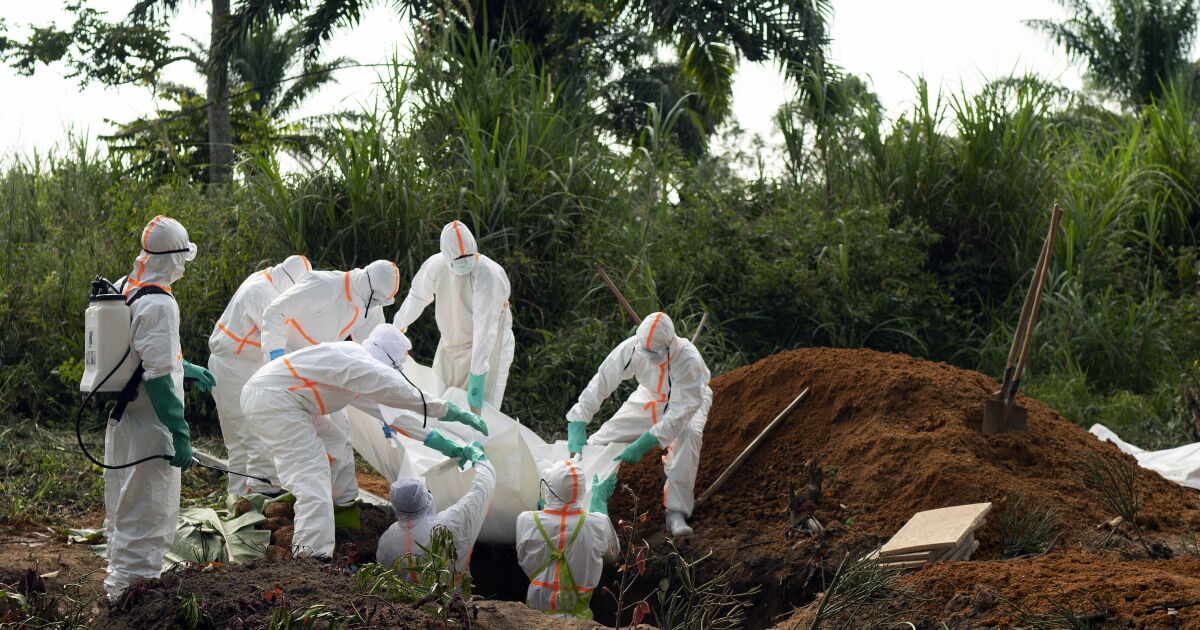 Kampala, Uganda –
Uganda confirmed seven Ebola cases on Thursday as authorities attempted to trace 43 contacts of people known to have Ebola, two days after they declared an outbreak.
A total of eight deaths, including a confirmed case of Ebola, were "attributable to the virus," said Dr. Henry Kyobe, the Ugandan military officer responsible for monitoring cases of the disease. He stated that the situation is "evolving rapidly", "we believe that cases may increase within a few days."
The epicenter of the outbreak is the Mubindi district in central Uganda, whose main town lies along a highway linking with the capital, Kampala. This land link and the many busy artisanal gold mines in the area are cause for concern, Kyobe told the WHO.
Ugandan authorities have yet to find the source of the outbreak and have not yet detected the first major case, but they were able to confirm an outbreak of Ebola of the Sudanese type earlier this week after testing a sample from a 24-year-old man who had initially been infected. He was treated for other illnesses, including malaria and pneumonia, after he sought care in his hometown. Six other people in the same area, including three children, died in early September after suffering what local officials described as a strange illness.
"Reader. Beer practitioner. Web expert. Subtly charming travel geek. Friendly music specialist."