A new study reveals that air pressure makes Mount Everest shrink by thousands of feet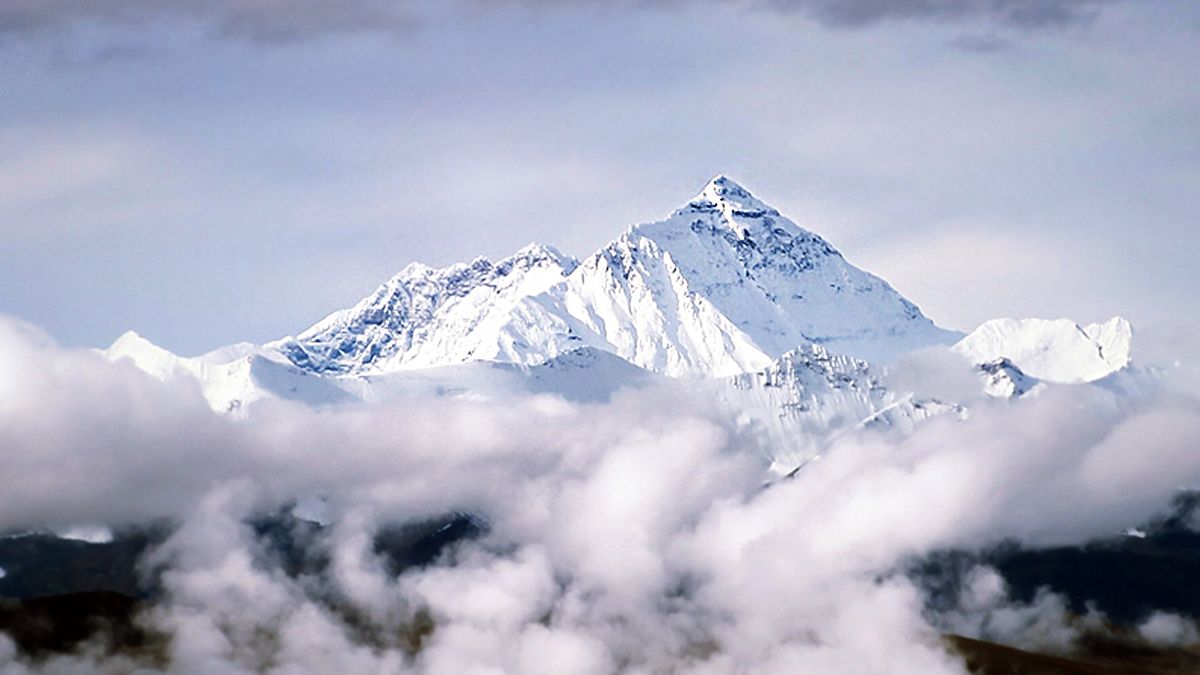 Mount Everest It is the highest mountain in the world – but at times, it appears to be the second tallest, according to a story published in the American Geophysical Union. Eos News Blog.
This is because the mountain Pressure A recent study found that the "observed height" of the summit fluctuates dramatically throughout the year, causing the "observed height" of the summit to occasionally drop below the level of its lowest-rise rival, K2 – the second tallest mountain in the world.
"Sometimes K2 is higher than Everest," lead study author Tom Matthews, a climate scientist at Loughborough University in the United Kingdom, told Eos.
Related: In photos: Mount Everest's journeys between past and present
In the new study, published Dec.18 in the journal iScience, Matthews and colleagues studied more than 40 years of air pressure data recorded by weather stations near the summit of Mount Everest and the European Space Agency's Copernicus satellite.
Air pressure is closely related Oxygen Availability on Everest When the air pressure is low, there are fewer oxygen molecules in the air, making simple breathing more difficult, according to Eos. For this reason, many of those who choose to hike Mount Everest rely on supplemental oxygen to stay on their feet as they expand to higher altitudes where the air is thinner. (The study authors note that only 169 men and eight women have climbed Everest without using supplemental oxygen.)
The study authors found that while air pressure reliably drops with altitude, it also fluctuates with the weather. From 1979 to 2019, the air pressure near the summit of Everest ranged anywhere from 309 to 343 hPa – nearly a third of the pressure at sea level – depending on the season.
Compared to the average air pressure measured on Mount Everest in May, this stretch translates to 737 meters. [2,417 feet] The difference in the height of the summit from the standpoint of oxygen availability, "writes science journalist Kathryn Corney on the blog.
In other words, the availability of oxygen on Everest sometimes makes the mountain thousands of feet shorter than it really is. Occasionally, a mountain at 29,000 feet (8,800 m) appears shorter (to our bodies) than the tallest mountain in the world, K2, which stands at 28,250 feet (8,600 meters).
The researchers also found that the air pressure on Mount Everest was always at its highest in the summer, making this the best season for climbing based on the availability of oxygen only. As the earth's atmosphere continues to warm due to Climate changeAnd the researchers found that there may be a permanent decrease in the perceived height of the mountain.
"The warming will shrink the mountain a little," Matthews told Eos.
Read the full story on the Eos website.
Originally published on Live Science.
 "Coffee fanatic. Gamer. Award-winning zombie lover. Student. Hardcore internet advocate. Twitter guru. Subtly charming bacon nerd. Thinker."