A number of children killed in a school fire in Uganda | world | Dr..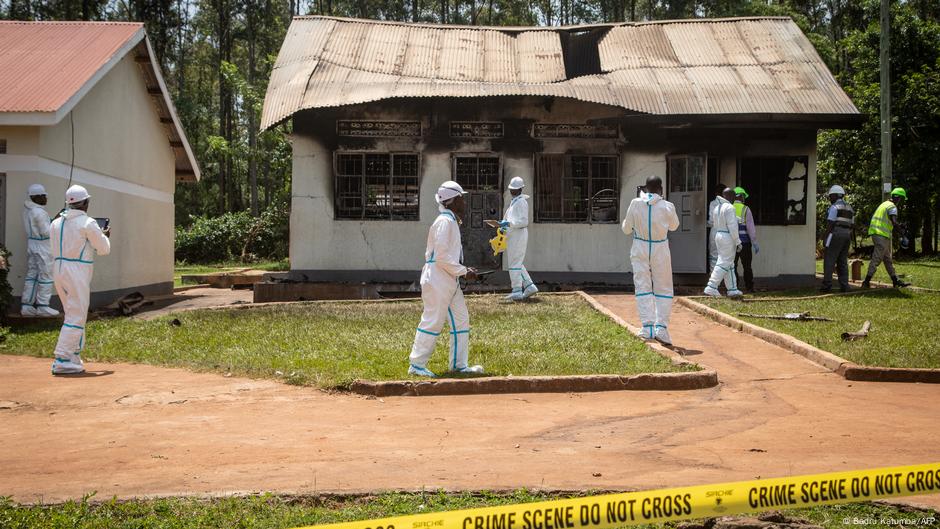 Eleven people, mostly children, were killed in a fire in a student dormitory at a school for the blind in Uganda, on Tuesday (25.10.2022), while the students were sleeping.
"The cause of the fire is unknown, but 11 people have been confirmed dead so far (…) while six are in a critical condition," police said on Twitter.
The tragedy occurred at around 1:00 am on Tuesday (00:00 CET Tuesday) at the Salama School for the Blind in Mukono District, east of the capital Kampala.
Police said an investigation is underway to determine the cause of the fire and more details will be revealed.
"Most of the dead were children," said General Kahinda Otavir, the interior minister, who announced that an investigation had been opened.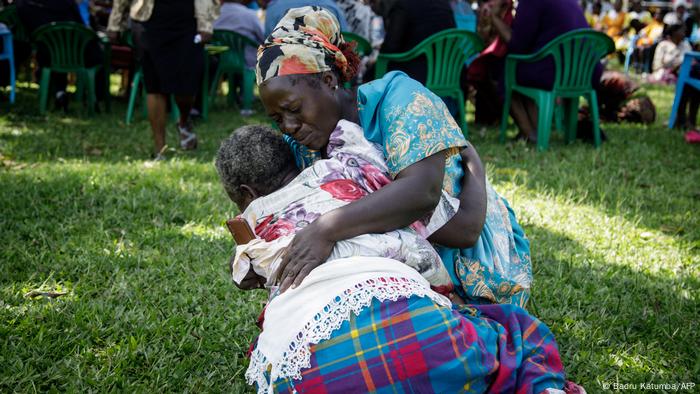 Relatives of the deceased console themselves in the courtyards of Salama School for the Blind, after the fire that killed a number of students.
The corpses were unrecognizable
The center's director, Francis Kirobi, said the flames spread to the bedrooms while the children slept.
The bodies were "burned beyond recognition and we will conduct DNA tests to determine their identity," said Fatuma Ndebasa, Mukono District Security Chief and Presidential Representative.
Pictures taken by Ugandan television showed the building being charred but still largely standing.
A team of forensic experts wearing protective gear arrived at the school. Meanwhile, parents gathered nearby.
The school was built in April 1999 and serves dozens of children and young adults between the ages of 6 and 25. Princess Anne, sister of King Charles III, is due to visit the school on Friday as part of a trip to celebrate the 60th anniversary of Uganda's independence from the United Kingdom.
jc (afp, ap)
 "Coffee fanatic. Gamer. Award-winning zombie lover. Student. Hardcore internet advocate. Twitter guru. Subtly charming bacon nerd. Thinker."