Astros prevent the Orioles from heading to the playoffs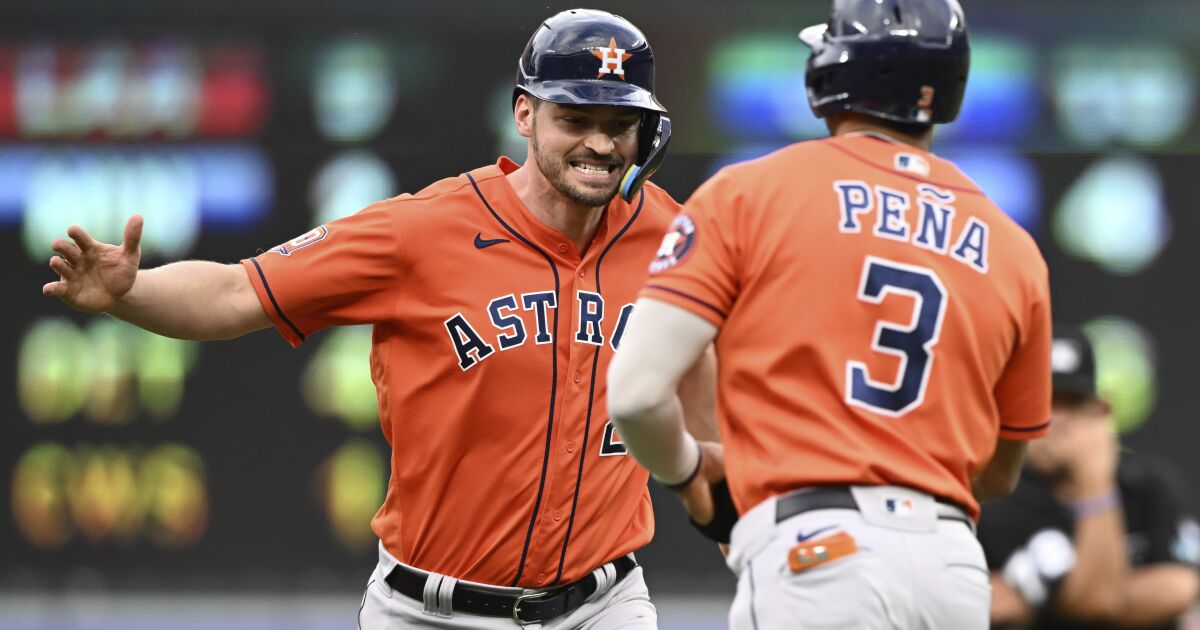 Baltimore –
Cristian Vazquez singled out the loaded rules to crown the 11th inning of a four-stroke for Houston as the Astros sprinted to a 6-3 victory over the Baltimore Orioles on Sunday.
The Orioles' post-season hopes suffered another blow, as they squandered the chance to move up the standings for a MLS spot. They are still four games behind Seattle for the third and last available spot.
Houston finished with a record 51-30 on the road. Only the Los Angeles Dodgers would finish with a better record (52-26). The Astros saved the last two games of the series after being dominated by Baltimore in the first two games.
Keegan Akin (3-3) retired only once in the 11th minute Baltimore and that was Yordan Alvarez's fly with loaded bases that gave the Astros a 3-2 lead. Akin then hit one to reload the bases and Kyle Tucker walked to make it 4-2. Vazquez, a two-time single, twice, set up against Joey Kripiel, Houston by four goals.
Cedric Mullins drove one car down the stretch, but it was all the Orioles could do.
For the Astros, Venezuelan Jose Altove scored 4-0 in one game. Cuban Aledmys Díaz 5-3 with a run scored, Yordan lvarez 4-1 with RBI, Yuli Gurriel 5-0 with a run scored. Puerto Rican Cristian Vazquez 5-2 with a run scored and two RBIs. Honduran Mauricio Dupont 2-0 with RBI. Dominican Jeremy Peña scored in a run without an official racket role.
For the Orioles, Venezuelan Anthony Santander 4-0, Rogned Odor 4-2 with two RBIs. Dominican Jorge Mateo 4-1 in one run.
"Reader. Beer practitioner. Web expert. Subtly charming travel geek. Friendly music specialist."