Blinken says Russia wants to "freeze" Ukraine to its knees | world | Dr..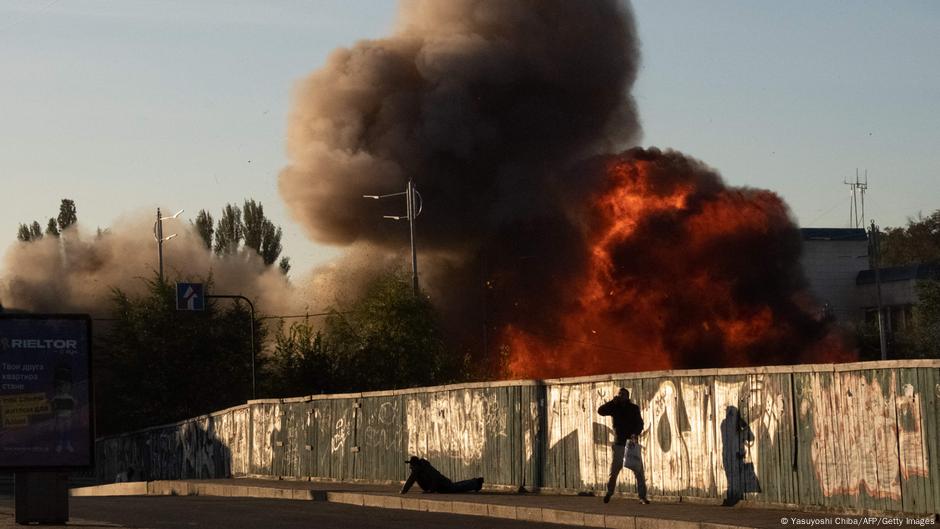 The United States accused Russia on Friday (04.11.2022) of trying to "freeze" the Ukrainians by bombing their power plants on the eve of winter, given the impossibility of stopping a counterattack that forced it to evacuate civilians from the occupied city of Kherson. (South).
"President (Vladimir) Putin seems to have decided that if he cannot control Ukraine by force, he will try to do so by freezing and subjugating it," US Secretary of State Anthony Blinken said after the meeting of the G7 foreign ministers in Germany.
In recent weeks, Russia has bombed Ukrainian energy facilities and according to Ukrainian President Volodymyr Zelensky, more than 4.5 million people were deprived of electricity on Thursday due to these attacks.
The Group of Seven, which includes the world's most advanced economies – the United States, Germany, France, the United Kingdom, Italy, Canada and Japan – has agreed to create a "coordination mechanism" to help Ukraine repair and defend critical electricity and water infrastructure.
Germany's diplomatic chief, Annalena Barbock, whose country is chairing the G7, said ahead of winter that the device would seek, among other things, to connect "water pumps, heaters, container houses, portable toilets, beds, blankets, and tents". .
Half of Ukraine has heating even today
Ukraine's Prime Minister, Denis Shmyal, confirmed that they are preparing for "all scenarios", but ensured that "at the moment, almost half of the buildings across Ukraine have heating".
He noted that they have "sufficient reserves" of gas, which have accumulated 14.5 billion cubic meters, and up to 700 generators from foreign donors, with another 900 on the way.
The United States also promised a $400 million security assistance package to Kyiv that includes modernizing T-72 tanks and HAWK surface-to-air missiles.
President Joe Biden's national security adviser, Jake Sullivan, who was in Kyiv, said Ukraine has an "urgent need for air defense."
gs (afp, Reuters)
 "Bacon advocate. Certified creator. Twitteraholic. Tv junkie. Beer fanatic. Internet nerd. Passionate thinker. Reader."