In Africa, you can send Bitcoin (BTC) by text message and without the Internet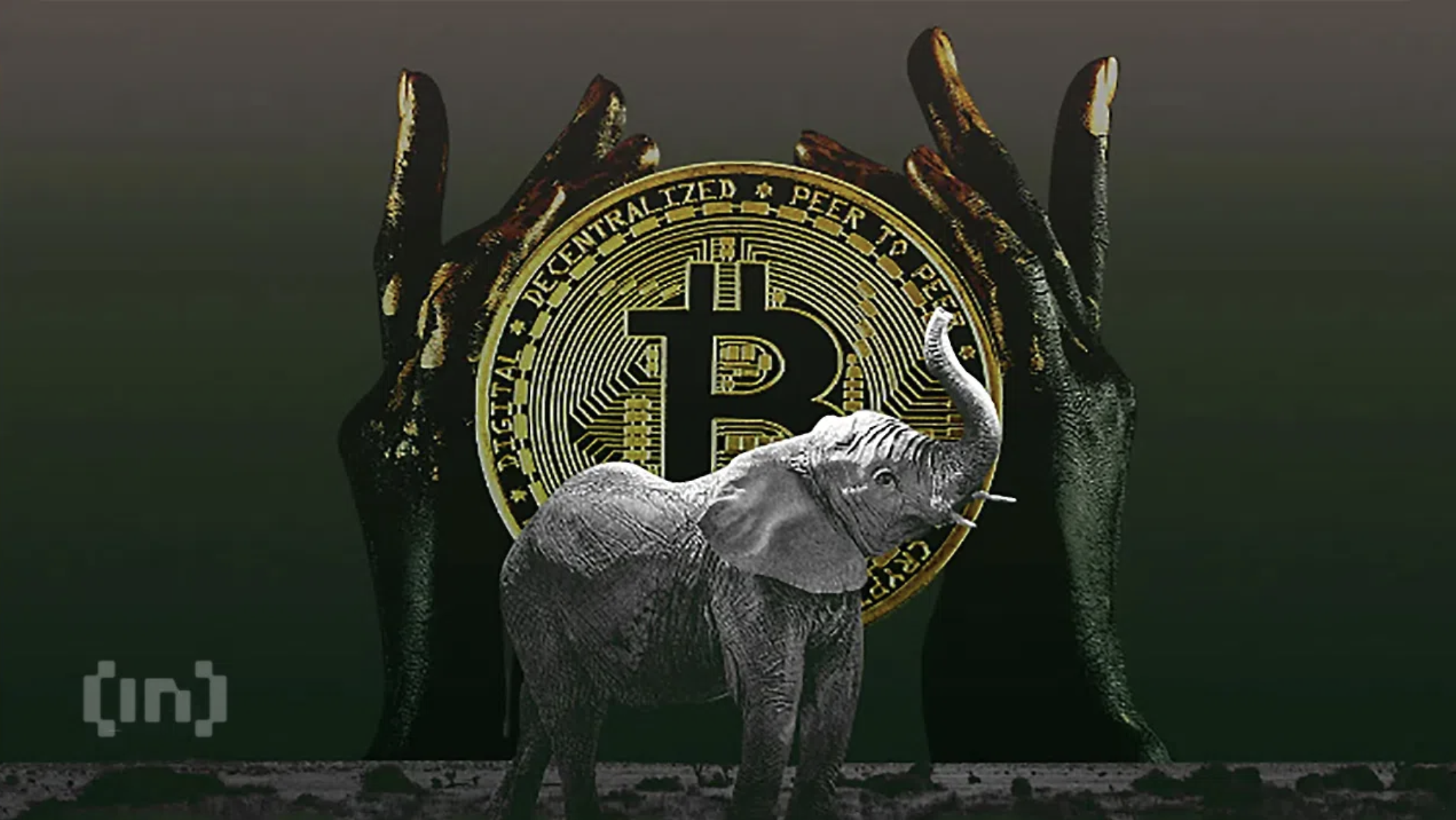 Within the framework of the adoption conference bitcoinMade in saviorBeInCrypto interviewed Kgothatso Ngako, the developer who created an app that allows you to send Bitcoin (BTC) from mobile phones, through text messages without an internet connection.
Machankura is the name of the app that operates in 8 countries in Africa, providing free and censorship-proof financial inclusion through Bitcoin (BTC) to hundreds of users.
How was your time at the Bitcoin Adoption Conference?
The adoption of Bitcoin was a great conference. I learned about a lot of bitcoins that I only knew from Twitterwith whom I had many interesting conversations about what was to come in Bitcoin.
How have you seen bitcoin adoption in El Salvador?
El Salvador is one of the major players in the space. You can pay for many things with Bitcoin in different stores, literally. I must say that not all merchants accept Bitcoin (BTC)But this is how adoption works. But I think if you take the time to find places that accept bitcoin, you will find it.
And do you think Salvadorans approve of bitcoin adoption?
There are those who agree and accept BTC as a method of payment and I think many people do not mind adding BTC as a method of payment, but I have also seen that small merchants tend to accept BTC more than large companies, and it is a decision that must be passed by the owners.
What lessons did you learn from El Salvador regarding bitcoin adoption that can be applied in South Africa?
Every site is unique and each site has its own challenges. In South Africa, we pay attention to how community-led initiatives, such as Bitcoin BeachBut the important thing is that we still face challenges.
I think that El Salvador and Bitcoin Beach give us a good example But ultimately we have to find our own way to solve the unique problems we face.
What are the challenges in financial inclusion, bitcoin usage, and other economic challenges that South Africa faces?
South Africa is a country with a lot of economic inequality and it was designed for this. Most financial challenges have to do with this. Some have more access to financial services than others, although in general everyone has access to a bank account, but when you go to ask for a bank loan, they ask a lot of questions.
Those who have taken advantage of the economic system in advance access loans Bigger with better conditions, so all the problems we have are about that.
How isolated is South Africa financially and what does inclusivity look like?
In general, people have bank accounts, but not in the whole country. What happens is that sometimes these accounts get closed due to inactivity, Which is the most common thing that happens to peoples. But people who want an account can get one, though some go through more difficult processes than others.
How do you think bitcoin solves these problems?
Bitcoin is a tool. Ultimately, it is an open platform, without permissions, whose mission is to allow people to access services, allowing them to transact freely and at relatively cheap costs. This is why he also created Machankura to be able to send BTC from devices that are not connected to the internet.
Tell us more about Machankura, how does it work and what kind of service do you provide?
Machankura is basically an interface USSD (Unstructured Supplementary Service Data) With a purse of lightning guarding. You can think of it as Wallet of Satoshi But with the USSD interface, as long as your phone has GSM connectivity in the countries where it is, you will be able to send Bitcoin (BTC).
In which countries does Machankura operate?
We now operate in South Africa, Nigeria, Namibia, Ghana, Malawi, Zambia and Uganda.
Does it basically allow you to send BTC via SMS?
Well, one difference with SMS is that USSD is similar, but much lighter and free, because they charge you for usage time and not for number of messages.
Is there a possibility of people having custody of their bitcoins with Machankura in the future?
Yes, but it will be a more advanced version of the project, and it will also be completely different and we will use the Javacard platform, It is basically the same platform as SIM cards or credit cards, where you store your private keys.
What are the next steps for the project?
I am focused on user growth, and I am looking forward to increasing the Bitcoin (BTC) user base in Machankura. also We are expanding in Senegalin discussions with regulators and telephone operators.
How would you say Bitcoin education is in Africa?
Many Africans are curious about Bitcoin, so if you give them the right tools, they can embrace the technology. Unfortunately, there are many scammers in the ecosystem, so we need to provide more education to combat them.
Disclaimer
All information on our website is published in good faith and for general information purposes only. Any action taken by the reader regarding the information on our site is at his own risk.
"Award-winning zombie scholar. Music practitioner. Food expert. Troublemaker."