Kenyan farmers correct historical injustices against them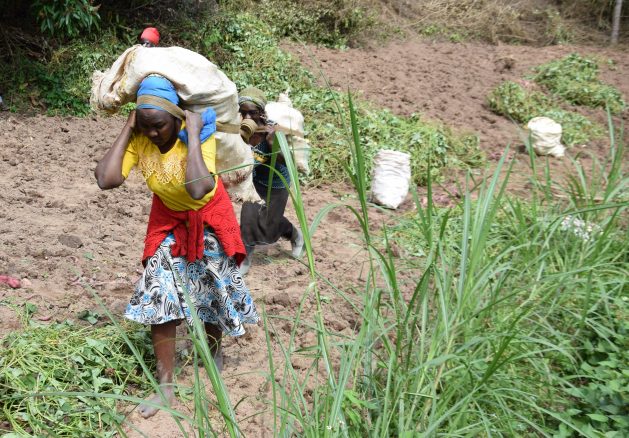 NAIROBI – Women make up more than three-quarters of Kenya's agricultural workforce, and manage 40% of small farms. However, they could not own or control land because rights were inherited through men. It is a historical gender injustice that means a woman can only access land through a male family member.
But as volatile drought wreaks havoc on the agricultural sector, due to more seasons of low rainfall — in 2022 alone, there was a serious hydrological and ecological drought — gender and climate specialists like Grace Jackie told IPS that it is crucial and important It is essential that women have decision-making power to ensure that extreme weather patterns do not paralyze agriculture.
"The agricultural sector is the backbone of the Kenyan economy. It is estimated to account for 33% of the country's GDP, employing at least 40% of its population and 70% in the rural sector. Without land rights, women will not be able to make the decisions needed to adapt or mitigate climate change."
"In terms of mitigation, they cannot decide, for example, whether and when to plant trees. In terms of adaptation, they have no say in, for example, switching to more climate-resilient crops. We don't need local seeds to overcome On the growing deficit in rainfall, she added: "But historically, women have been deprived of the power to make those decisions, even though they are the ones who work on a daily basis."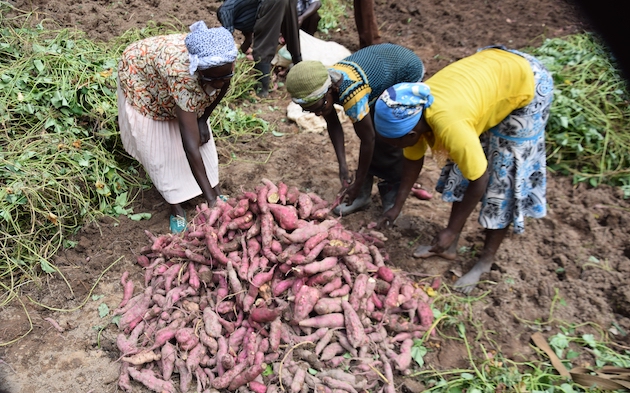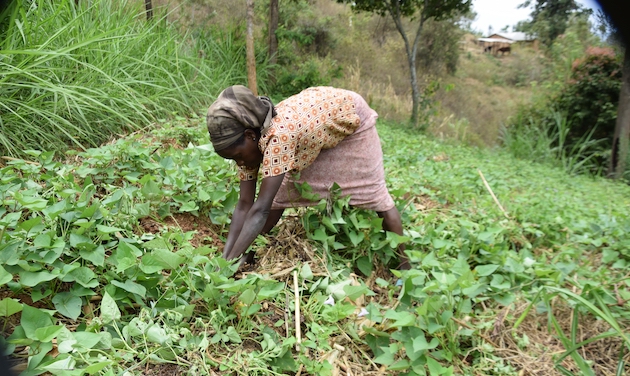 For her part, Sarah Nyokabi emphasized that the Revolutionary Savings and Credit Cooperative Society (SACO) is granting more and more land rights to women and providing them with access to the tools needed to create climate-resilient agricultural and food systems.
"I am a member of Afia Sako. We save and take out low-interest loans. I use it to rent land in central Kenya, grow crops and buy inputs such as seeds, fertilizers and even water," he noted.
"We depend on rain, and these days we don't know when it will rain, and even when it does, it's often not enough. I also hire people to help me on the farm because I'm a full-time teacher.
The Sako family also buys large tracts of land, subdivides them and sells them to their members. He explained to IPS: "I bought a piece of land like this, and they allow you to pay in small amounts and within a period of six months."
A sacco is a system through which a group of people accumulate cash as a form of savings; In addition, its members can request loans at low interest.
The SACO sector in Kenya is popular and on an upward trajectory. The latest reports indicate an increase in total accumulated savings deposits from $3.8 billion in 2021 to $4.2 billion in 2022, an increase of 9.84%. In 2021, the total number of regulated SACO members reached 5.99 million, reaching 6.42 million the following year, an increase of 7.02%.
Jackie claims that regulated sako represents about half of the total sako in Kenya, as there are many unregulated sako. Furthermore, there are at least 22,000 SACOs with over 14 million members in the East African country, transacting billions each year.
Some SAccos, such as Afya Sacco, have thousands of members and others have fewer than 100 members.
Other groups, such as the well-known Muungano Women's Group (cooperative), which has prime land and a fully occupied commercial skyscraper in Ongata Rongai, outside Nairobi, are made up exclusively of women, but there are others, like Afia Saku, who are mixed.
The Mongano women's group collects about US$40,000 a month in rent from the Ongata Rongai Commercial Building, whose members have also purchased prime land.
"Sako is very important to women," Jackie noted.
"The banks turned them down because the profile of Kenyan women was too risky. The proportion of women in wage labor was very low as many of them worked for their husbands or fathers in informal settlements," he explained. "Because of our customary laws that favor men over women, they had no property or No assets, therefore, they lacked the necessary collateral to obtain bank loans.
"In fact, they could only open a bank account accompanied by one of their male relatives, preferably their husband. She added that "SACO" helps women overcome these challenges, as all they need to do is save in SACO, or provide three internal guarantees. To request a loan, or simply borrow against their own savings.
Although the proportion of women holding land titles is still very small, with only 1% of all land titles held by women alone, and 5% held jointly by men, Jackie described this progress as something worth celebrating.
"We have another large category of women who rent land for commercial agriculture, which would not have been possible without loans from systems like SACO," she said.
Jackie said women need access to and control over land to play a much-needed role in maintaining the five pillars of climate resilience: threshold capacity, adaptive capacity, adaptability, adaptability and transformation capacity.
"I taught agriculture in secondary schools for many years, and during that time, I had access to the school's small farm for practical lessons, but at home, I could only follow my husband's instructions," says Nyokabi.
She added: "He was an accountant and I was basically the farmer, but he made all the decisions. Women interact with the land on a daily basis, but they cannot make decisions about the best way to address the climate crisis. The result is a serious food crisis. "We have large areas of fertile land, But here we are with the begging bowl."
"We started experiencing frequent floods and droughts. In 2018, we had two extremes in one season, a very wet March, April and May, followed by a very dry season in October, November and December. Last month, we were repeatedly warned to prepare for El Niño from October to November to December, but now we are told that there will be no El Niño.
"In fact, it does not rain at all, and we are in the short rainy season, sowing in October and harvesting in December and January. The person who is most likely to notice these changes and see the pattern is the person who does daily agricultural activities, so the role of women cannot be ignored," Nyokabi stressed. In building resilient agricultural systems.
Taking into account that 98% of agriculture in Kenya is rainfed, and that climate change is becoming an increasingly urgent problem due to accumulated rainfall deficits over many years, the role of women in developing resilience to climate change cannot be overemphasized. , as well as the need to implement interventions that facilitate their right to land and the agricultural inputs they desperately need.
T:VF/RV:EG
"Award-winning zombie scholar. Music practitioner. Food expert. Troublemaker."