Science and Art Universal Instrument "House of Science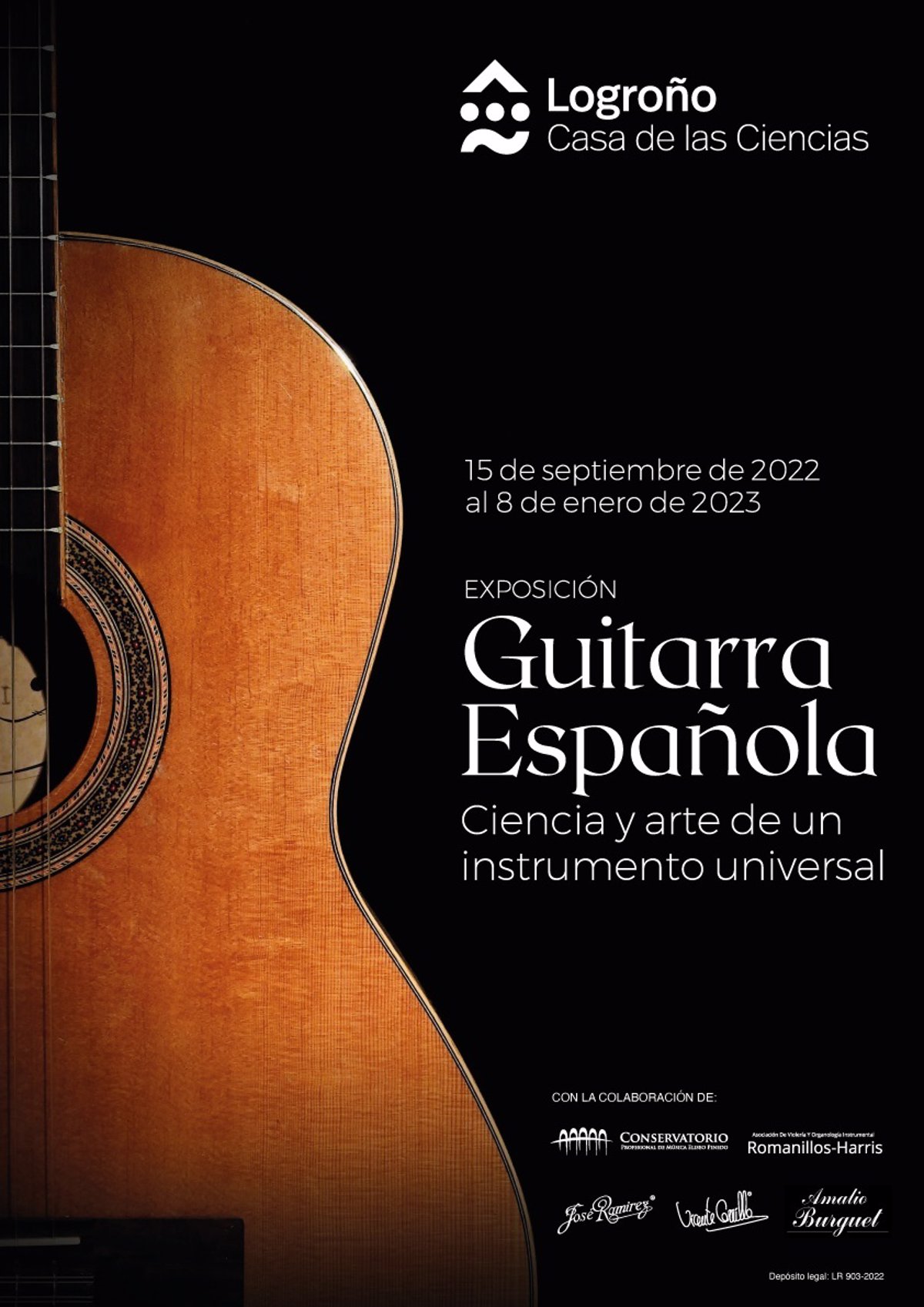 Logroro, Jan. 7 (Europe Press) —
Tomorrow, Sunday, January 8, the House of Science concludes the "Spanish Guitar: The Science and Art of a Global Instrument" exhibition, which reveals this instrument in depth, its history, its manufacture, its operation, and the most important personalities that they presented. Prestige and popularity.
Curated by Carlos Blanco and promoted by Áxel Cardona, the exhibition takes a tour of the historical development of this instrument, ambassador of Spanish culture in the world, even explaining the scientific basis of its action.
Among the instruments on display are the ancestors of the current guitar dating back to the 17th and 18th centuries, donated in a special way to the exhibition.
The visiting public can deepen their knowledge of the guitar through this exhibition held in six venues where they can discover different aspects of this instrument.
The sample sections are:
It deals with the "History of the Guitar" from the origins of the instrument to its current configuration.
"The guitar, piece by piece" allows to know the different elements that make it up and their interrelationship in construction.
"Lutieres y constructors" sets the scene for the space the craftsmen use to make these tools, as well as the tools and types of wood used.
Guitar Science allows visitors to interact with various experiments to understand some of the keys to the operation of this instrument from the scientific field.
"Composers and Performers" honors the people who have contributed to making this instrument versatile and universal, highlighting the role of women and the guitar tradition of La Rioja within it.
Gadget collection.
Visitors can also see in the exhibition a collection of instruments that were the predecessors of the guitar dating back to the 17th and 18th centuries, as well as guitars that were specially donated to the exhibition.
Most notable are the guitars and vihuelas of famous Spanish luthiers such as Francisco Llinás, Francisco Sanguino, Joseph Martínez, Josep Pages, Antonio de Lorca, Manuel Muñoa and Manuel de la Chica, the latter performed by famous Navarrese musician Agustín Castellón Campos and Sabicas, promoter of the internationalization of this instrument.
This exhibition was made possible by the union of several pieces, facilitated by entities and persons committed to the dissemination of this instrument, among them the Eliseo Pinedo Professional Conservatory of Music, the Romanillos-Harris Collection, Vicente Carrillo and Jose Ramirez Guitars. . , Amalio Burguet, Museo de la Música de Barcelona, ​​Image and Promotion Department of the Provincial Council of Alicante, Polytechnic University of Madrid, Daniel Latorre, Gabe Amezutoy, Javier Ocon, Carmen Bengochea, Mobles el Nogal and Adele Sierra Norte, among others.
"Award-winning zombie scholar. Music practitioner. Food expert. Troublemaker."