The end of the first day of the official mission in the United States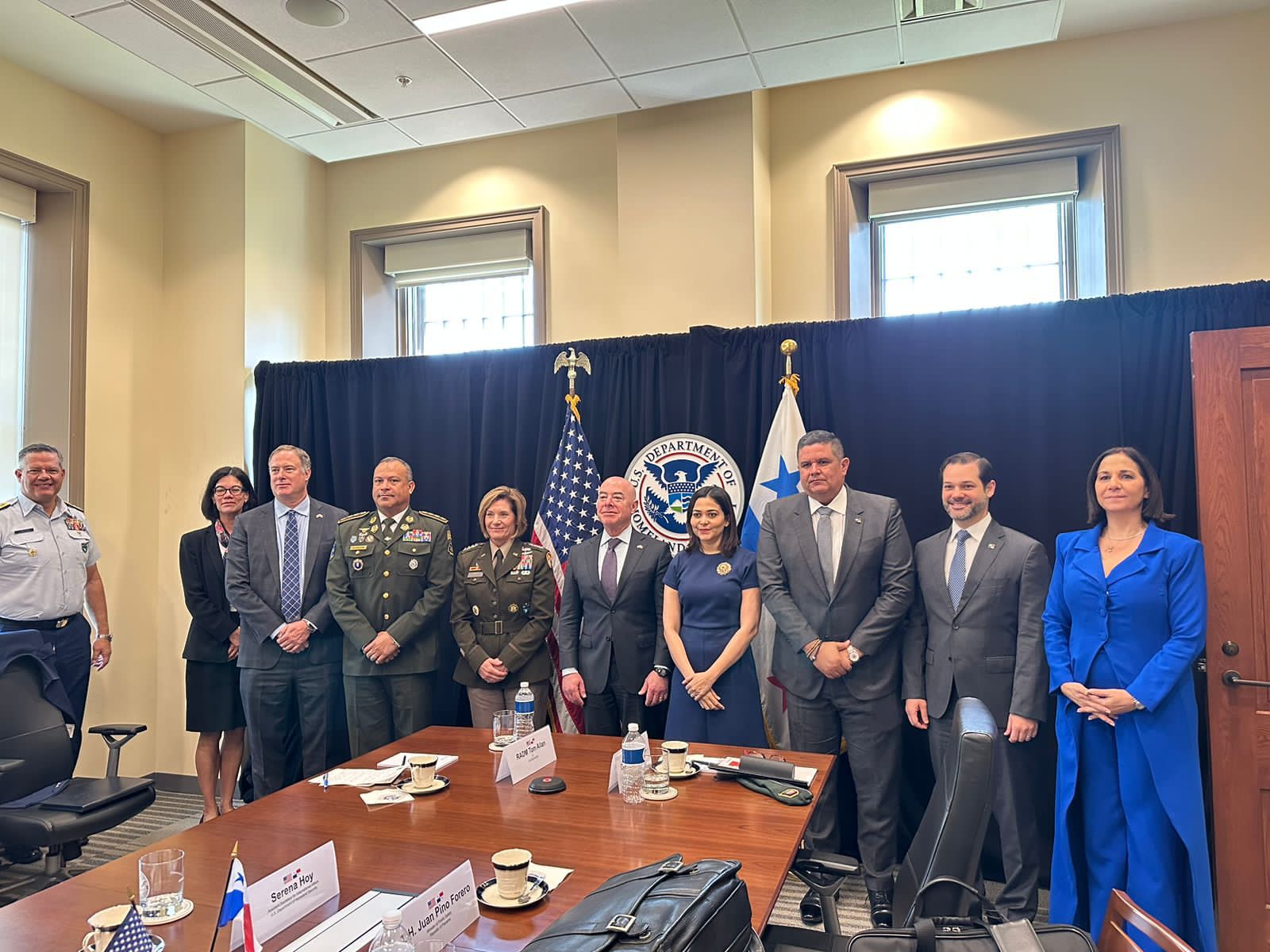 Washington, DC, USA (May 9, 2023). In order to add strategic allies to address the humanitarian, environmental and security challenges involved in the migration crisis facing the country, the team of the Government of Panama, consisting of Ministers: Janina Tiwani Menkomo; External Relations, Juan Manuel Pino. From security, directors Uriel Ortega of the National Border Service, Samira Josen of the National Immigration Service, and Panama's ambassador to the United States, Ramón Martínez de la Guardia, had positive meetings Monday on their first day in the US capital.
Members of the Panamanian delegation sent by President Laurentino Cortizo Cohen met with Alejandro Mayorcas, Secretary of National Security and General Laura Richardson, Commander of the United States Army's Southern Command. This meeting followed the trilateral meeting held in Panama on April 11 on immigration. An updated report on the status of migration was presented and the most recent consequences of irregular migration across the Darien River, in terms of national and hemispheric security, were reviewed.
In addition, there was an opportunity to educate those present on the need to implement technical cooperation measures, which ensure the success of attacks against organized crime transmitted by air, sea and land in the region.
The members of the Panamanian delegation reiterated their commitment as a government team to continue to work jointly with relevant actors to promote actions focused on development, security and peace.
Regarding the need to create awareness about regional problems, among members of the different sectors of North American society, it was possible to exchange ideas with representatives of important think tanks, among which we can highlight the Wilson Center, the Council of the Americas, and the Heritage Foundation. and the American Immigration Policy Program and the Center for Democracy in the Americas.
The effort culminated in a meeting with Sen. Chris Murphy, R-Conn., with whom they discussed Panama's actions in the face of this human drama, and detailed how migration should continue to be addressed, always with a humane approach, of peace and security.
Share this story in your networks!
 "Coffee fanatic. Gamer. Award-winning zombie lover. Student. Hardcore internet advocate. Twitter guru. Subtly charming bacon nerd. Thinker."