4 award-winning series to watch on Netflix today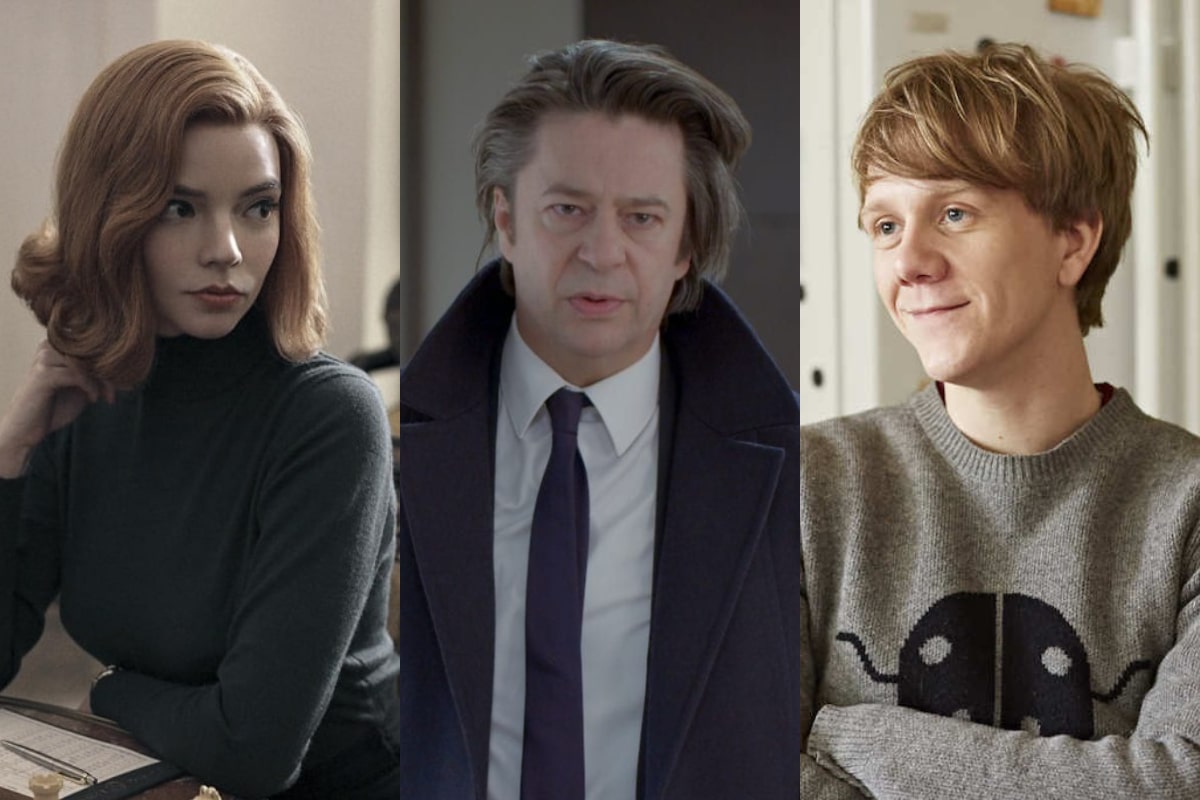 in catalog Netflix Series of all kinds and from different parts of the world are hosted, so there is always a title that catches the eye of platform subscribers. Likewise, it is also true that there are some TV shows that stand out above the rest due to the repercussions and the good reviews they have achieved. On this occasion, we would like to share with you four series that have been appreciated by specialized critics and won various awards.
please like me
After breaking up with his girlfriend Claire, Josh realizes he's gay. With the support of his now ex-girlfriend, best friend and roommate Tom, Josh must help his mother battle depression and the rest of his family who have to get used to their new lifestyle..
Queen's gambit
Based on the 1983 novel of the same name by Walter Teves, The story focuses on the life of Beth Harmon (Anya Taylor Joy), an orphan girl whose life takes an unexpected turn when she is nine years old playing chess for the first time. From that moment on, all of his senses became sharper, his thinking became clearer, and for the first time in his life, he felt completely in control of his decisions.
Now 16, the young woman is competing in the US Open, but as Beth hones her skills to a professional level, The prospects for her rise, her social isolation becomes more ambiguous, and the idea of ​​giving up everything becomes more tempting..
More about Queen's gambit in this link.
good place
Eleanor (Kristen Bell) he is A New Jersey woman, after being hit by a truck, wakes up to discover she has reached the afterlife. his mentor Michael (Ted Danson), informs him that he is now in the good standing, the "good place," because of his decent behavior in his previous life.
But when she realizes that she was mistaken for someone else, she starts trying to go unnoticed so that no one notices the mistake. Eleanor realizes that she was not a good person, so she decides to start a new life trying to figure out what "good" or "bad" really is, and to try to make up for her past behaviour..
ten percent
French series It follows the staff of a representative agency in Paris, who must keep the place in good shape, since its founder recently passed away and the company is on the verge of bankruptcy.. The agents do their best to keep their celebrity clients happy, but this is not an easy task for them and it becomes a daily struggle. Although the team is very close, the complications remain and the shadows behind the work are being discovered.
The four actors are: Matthias (Thibault de Montalembert), the most ambitious agent with many secrets, aims to gain access to the agency's power; Andrea (Camille Cotten) Passionate about her work, and is not shy about mixing the professional with the personal to reach her goals; Gabriel (Gregory Montell), loved by all thanks to his humility; And finally, the most seasoned warrior with advice of all, Arlette (Lillian Rover).
Each episode features a guest star who plays them. In all chapters, interpreters that are well known to the public appear, such as Cecile FranceAnd the Natalie BayAnd the JULIET Bennett s Jean Dugard.
"Professional problem solver. Subtly charming bacon buff. Gamer. Avid alcohol nerd. Music trailblazer."