A cumulative update is available, KB5012643 for Windows 11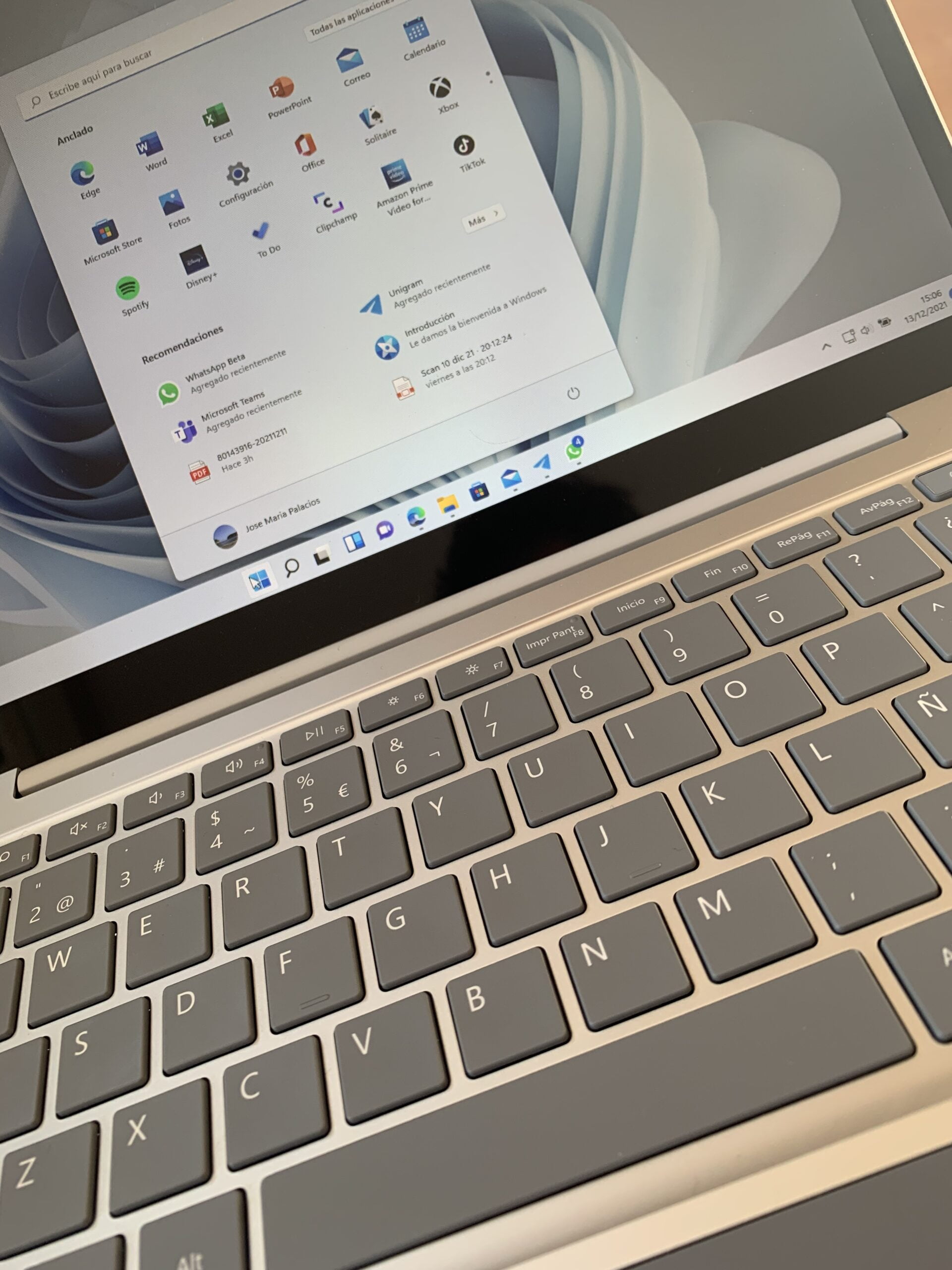 As you know, Microsoft releases its first monthly patch for Windows in the first week of the month. It is usually the first Tuesday of every month. But it also offers an optional update at the end of the month that, if there are no setbacks, will end up being the next month's cumulative update. This time we have to talk about the KB5012643 patch that makes Windows 11 reach version 220000.652. Let's see what's new in this patch.
What's New in Windows 11 Update KB5012643
new! Improvements have been made to the Windows Secure Boot Component service.
Azure Active Directory (Azure AD) logging time changed from 60 to 90 minutes for mixed scenarios added to Azure AD Autopilot. This also resolves the race condition that was causing the timeout exception.
Fixed an issue that caused the remote desktop session to close or to block reconnection while waiting for the accessibility hook wizard (sethc.exe).
They resolved an issue that delayed the operating system's startup by about 40 minutes.
Resolved an issue that incorrectly returned the registry runtime policy settings.
Fixed an issue that caused Internet Explorer to crash when copying and pasting text using the Input Method Editor (IME).
Fixed an issue showing a black screen for some users when logging in or out.
Fixed an issue that caused Kerberos authentication to fail with the error "0xc0030009 (RPC_NT_NULL_REF_POINTER)". This occurs when the client machine tries to use RDP (Remote Desktop Protocol) to communicate with another machine while Remote Credential Guard is enabled.
Fixed an issue preventing an expired password from being changed when accessing a Windows device.
Fixed an issue that could cause Windows to stop working when a WDAC (Windows Defender Application Control) policy that does not require a restart is applied.
Fixed an issue where the security portion of Group Policy might not be copied to a device.
Addressed an issue where the KDC (Key Distribution Center) code incorrectly returned the "KDC_ERR_TGT_REVOKED" error message when shutting down a domain controller.
Fixed an issue that was preventing GPU load balancing from working properly in Remote Desktop.
Resolved an issue that prevented Microsoft RDP version 11 and later from instantiating client control within a Microsoft Foundation Class (MFC) dialog.
We've fixed an issue that could cause a Microsoft OneDrive file to lose its active state after renaming it and pressing Enter.
Fixed an issue that caused the News & Interests panel to appear when not clicked, tapped, or hovered over.
Fixed an issue preventing a Shift KeyUp event from being broadcast to an app when using the Korean IME.
Fixed an issue that could occur when using Netdom.exe or the Active Directory snap-in to enumerate or change a name suffix directive. These actions can fail. The error message is "There are not enough system resources to complete the requested service". This issue occurs after you install the January 2022 security update on the Primary Domain Controller Emulator (PDCe).
Fixed an issue where the EMI mode flag was incorrect when the character dilution policy was enabled.
Mitigating an issue where the root domain PDC generates warnings and error events in the log. This problem occurs when CDP incorrectly tries to parse only outbound trust relationships.
Fixed an issue affecting a multichannel Server Message Block (SMB) connection that could result in a 13A or C2 error.
Addresses an issue that occurs when mapping a network drive to a Server Message Block version 1 (SMBv1) share. After restarting the operating system, the network drive cannot be accessed.
Fixed an issue that caused a Virtual Computer Object (VCO) password configuration to fail on the distributed network name resource.
Fixed an issue that destroyed a group when the client-side cache cleanup (CSC) method failed to delete a created resource.
Fixed an issue that could cause the server to crash because the unallocated pool for relay had grown and used up all memory. After restarting, the same issue recurred when trying to fix the error.
Low resource contention in high input/output (IOPS) scenarios that have many competing threads in a single file.
"Evil coffee nerd. Analyst. Incurable bacon practitioner. Total twitter fan. Typical food aficionado."