Chad opens its embassy in Israel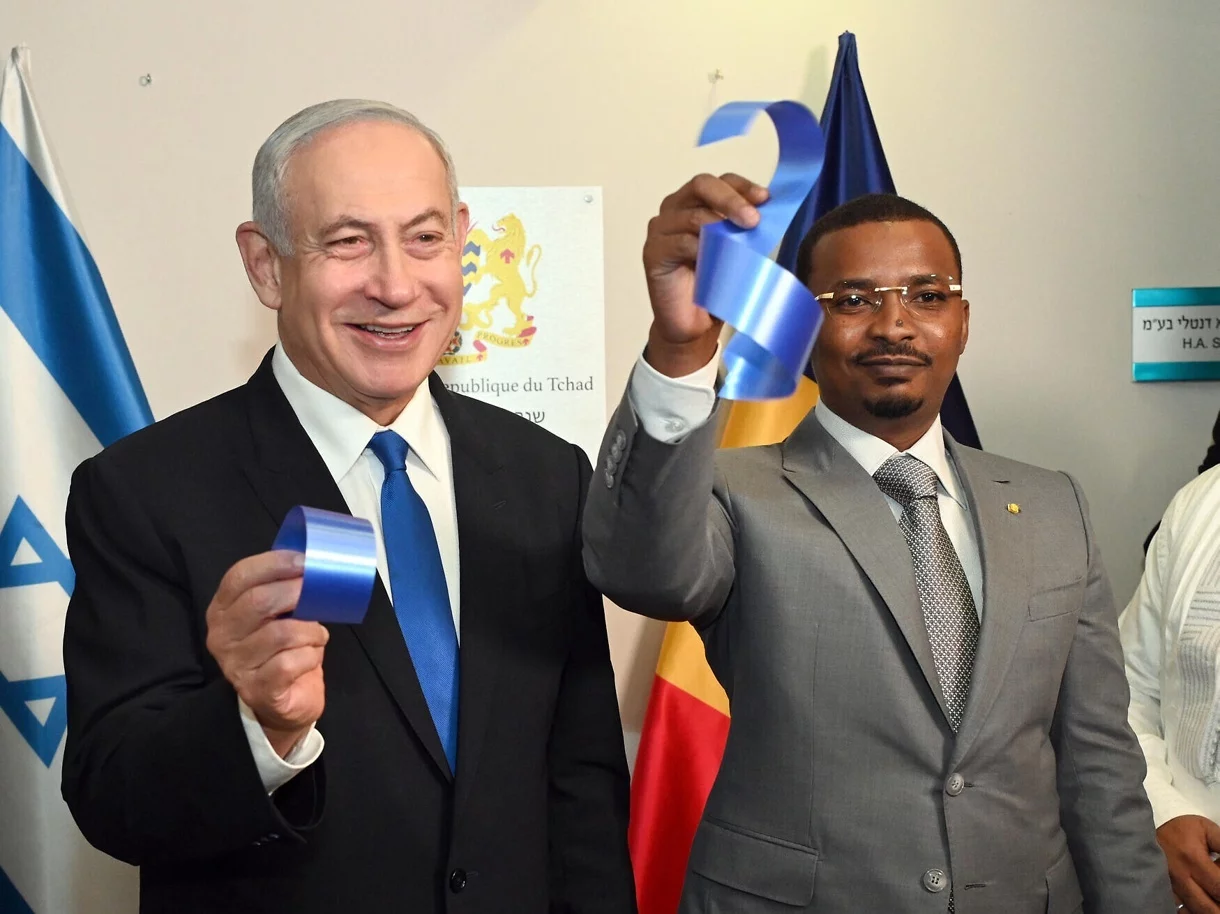 first Minister Benjamin Netanyahu Join the visiting president ChadMohamed Idriss Deby Itno in Tel Aviv On Thursday morning, the official opening of the African country's embassy in Israel will take placeThis is a step that the two leaders considered "historic".
In 2019, during Netanyahu's previous term, he and the late President Idriss Deby Itno, the father of the current president, announced the resumption of diplomatic relations. Chad broke off relations with Israel in 1972 under pressure from Libyan leader Muammar Gaddafi.
Deby the Elder, who ruled the Muslim-majority country for more than three decades, died in 2021 on the battlefield fighting rebels. His son replaced him as president at the head of a military council.
"This is a historic moment. It follows the steps we took with his late father, my historic visit to Chad and his now historic visit to Israel, where we officially opened the embassy today," Netanyahu said.
"We promote our common interests and friendship, and seek peace, security and prosperity," he added. "I welcome you with great friendship and I hope to see you again in Chad."
Mohamed Deby also paid tribute to his father and Netanyahu.
"This is a great day, a historic day for Chad and Israel," he said, dedicating the moment to "my father, a very brave man with a vision."
We are here today to officially open the embassy. Thanks to God and the courage and vision that he had [mi padre]And thank you, Prime Minister." Then he formally invited Netanyahu to visit his country.
Netanyahu held a series of meetings with Mohamed Deby on Wednesday, in which he outlined his plans for relations.
"We consider these relations very important, with a great country in the heart of Africa," Netanyahu said. "These are the relationships we want to take to new levels, to new heights."
The decision came at a time when Israel and Sudan are preparing to announce the normalization of relations between them.
After arriving in Israel on Tuesday night, Debbie was met at the airport by the head of the Mossad. David Parnia. Then the Chadian delegation went to the Mossad headquarters in Galilo for a meeting.
The Mossad played a central role in maintaining clandestine relations with Chad after 1972, and in working towards full normalization in recent years.
"We are full of hope that other leaders in the Middle East and Africa will inspire this important deal and advance their relations with Israel," Parnia said.
Debbie also visited western wall and the Temple Mount On a rainy Wednesday night.
Ben Burgel, Israel's ambassador to Senegal, who is also a non-resident ambassador to a number of African countries including Gambia and Guinea, presented Deby with his credentials last year.
burgell announced wednesday to Times of Israel The State Department intends to cooperate with Chad where it can add value "whether in health, agriculture, education or the economy."
"All his visits were affected, especially Yad Vashem, the Western Wall, the Temple Mount," Burgel continued.
In the past, Netanyahu has made expanding Israel's relations in Africa one of the pillars of his foreign policy..
Deby also met with Foreign Minister Eli Cohen, who thanked the Chadian leader for his country's support in international forums. Chad voted for Israel to join the African Union as an observer state in 2021, and was absent from the UN General Assembly vote to refer the Israeli-Palestinian conflict to the International Court of Justice.
Cohen also highlighted the humanitarian programs implemented by Israel in Chad.
MASHAV, the State Department's international development organization, has a team of doctors in the country who train specialists in emergency medicine and trauma.
More than 15 million people live in Chad, of which 52% are Muslim and about 43% are Christian..
The Israeli and Chadian leaders acknowledged that the secret contacts continued even after the severance of relations.
The late Idriss Deby said in Jerusalem in 2019: "Relationships between our two countries were severed in 1972 for specific historical reasons, but our special relations continued all along."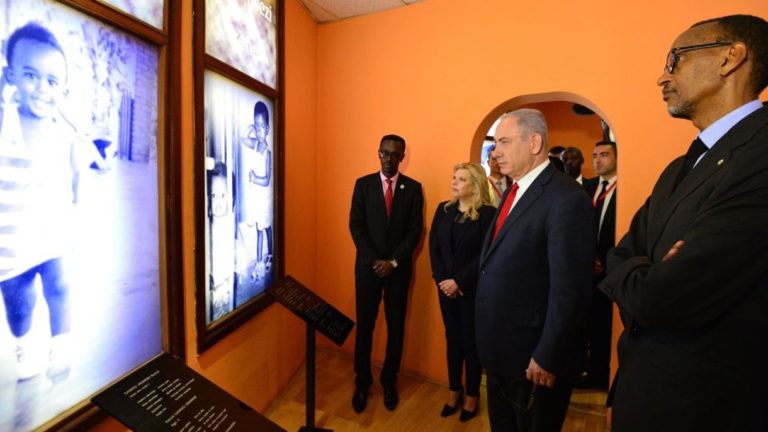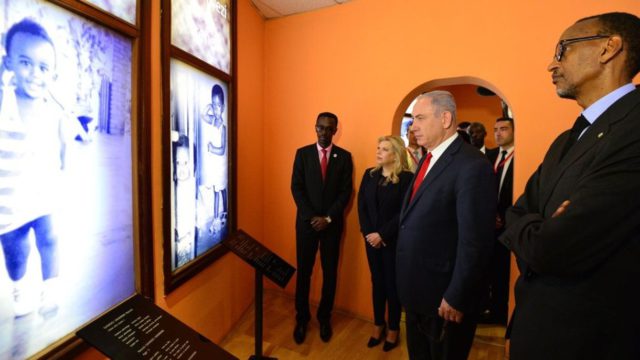 In addition to seeking new markets for Israeli agriculture, technology and security know-how, Netanyahu has been keen to improve African countries' voting record on issues related to Israel in international forums such as United Nations Security Council and the UNESCO.
In July 2016, Netanyahu became the first Israeli prime minister to travel to the continent in decades when he visited four countries in East Africa: Uganda, Kenya, Rwanda and Ethiopia.
In December of that year, Jerusalem hosted seven ministers and several other senior officials from more than a dozen West African countries at an agricultural conference in Israel, co-sponsored by ECOWAS and MASHAV.
"Award-winning zombie scholar. Music practitioner. Food expert. Troublemaker."