Galactic fantasy and science converge at an exhibition of more than 115,600 Star Wars items in Valladolid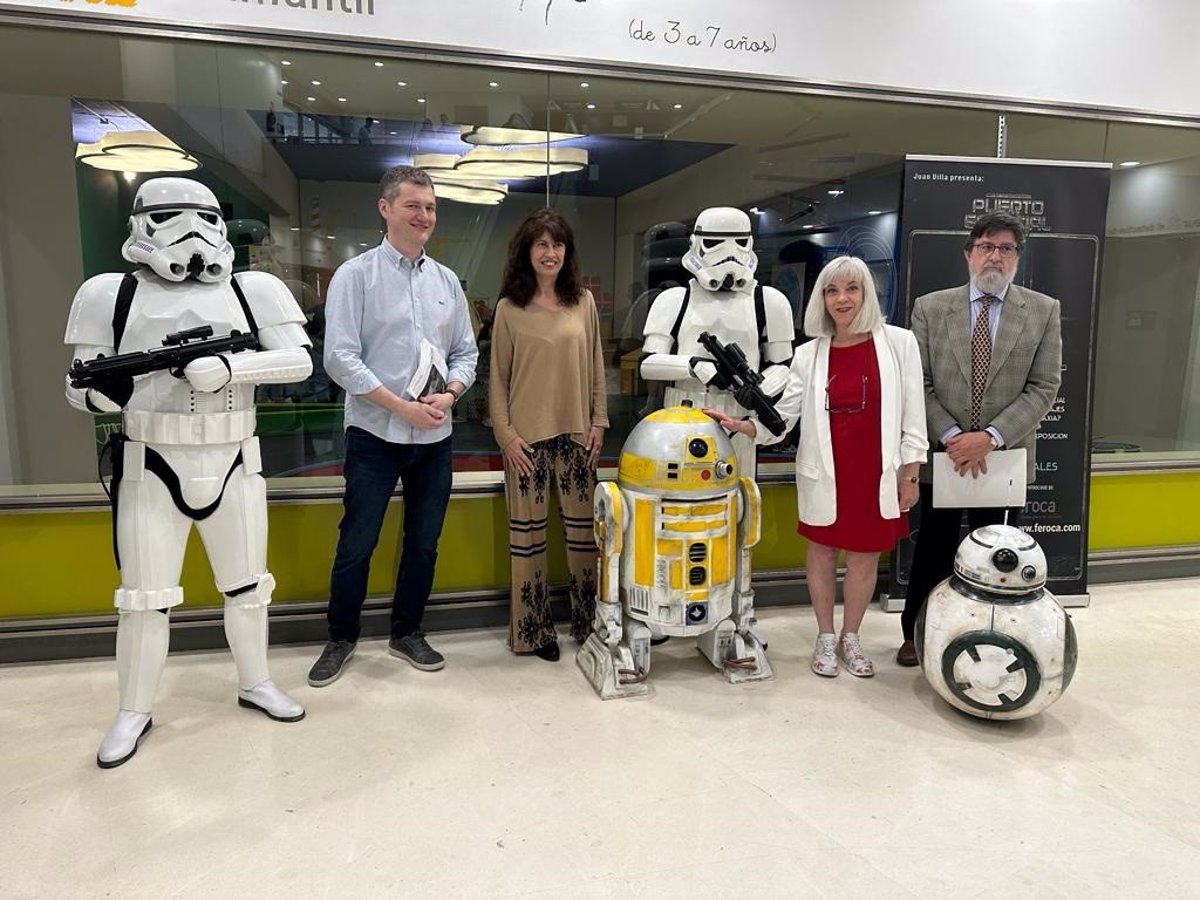 Valladolid, May 4th. (Press Europe) –
The Valladolid Museum of Science and the Municipal Foundation of Culture inaugurated on Thursday, coinciding with Star Wars Day, the new exhibition "Science Wars", an exhibition that brings together more than 115,600 objects and 248 figurines from the saga and can be visited until September 17.
The exhibit includes 53 models of ships, vehicles and characters from the Star Wars universe, from the LEGO Star Wars UCS and Master Builder Series, as well as a recent collection of character sculptures.
During the tour, visitors will find models of the 'Tie interceptor' and 'X-wing', as well as the 'Razor Crest', the first ship in the series outside of the original Star Wars trilogy. Similarly, the Millennium Falcon stands out in the 2007 (5,195 pcs) and 2017 (7,541 pcs) versions.
Rafael López, the collector who made the exhibition possible, noted that "the theme is intergenerational and can be enjoyed by all audiences." In addition, he explained that during the tour, various aspects of science were observed with which to "interpret and enjoy the fictional universe of Star Wars" and figure out "what is plausible".
Thus, the exhibition includes eight large panels that explain and analyze the feasibility of some Star Wars concepts in our current world or in the near future: "The Galaxy: Describe its structure and planets"; "Gravity and Levitation: Film Licenses?" ; Time: time scale and measurement. structure and historical vision'; "Aliens: Nonhuman Intelligent Life"; "Cyborgs and droids: Types and Classifications"; "Carbonite: Cryogenic Cooling as a Suspended Life State"; Lightsabers and Explosives: Technology and Weapons and The Force: The Central Concept of the Star Wars Universe.
In this way, visitors will discover that the Star Wars Galaxy is "a fictional universe of a size similar to that of the Milky Way", and that its planets are "a reflection of Earth's ecosystems" or that "according to recent studies, the surface gravity on the Star Wars planets will be comparable to that of the earth. "
The gallery also includes a selection of images that explore another way of looking at and enjoying the collection through shadows, faces, and textures. Plus two audiovisuals that collect data and exotic objects from the LEGO Star Wars universe and analyze, through the prism of science, the legend of the Millennium Falcon and Kessel Corridor.
In addition, at the entrance to the room, the public will be greeted, at the entrance to the room, two of the instrumental sculptures of the artist Juan Villa from his exhibition "Puerto espacial".
For her part, Culture Consultant Ana Redondo indicated that it is an interesting proposal with free admission, in which an "effort" has been made to disseminate "scientific concepts in an accessible and easy way".
However, she evaluated the "cinema nod" in line with Constouris' commitment that "cinema is closer than ever". "I think it's a very interesting show for the whole family," snapped the mayor.
"Award-winning zombie scholar. Music practitioner. Food expert. Troublemaker."