How to obtain an EB5 visa that grants permanent residence in the United States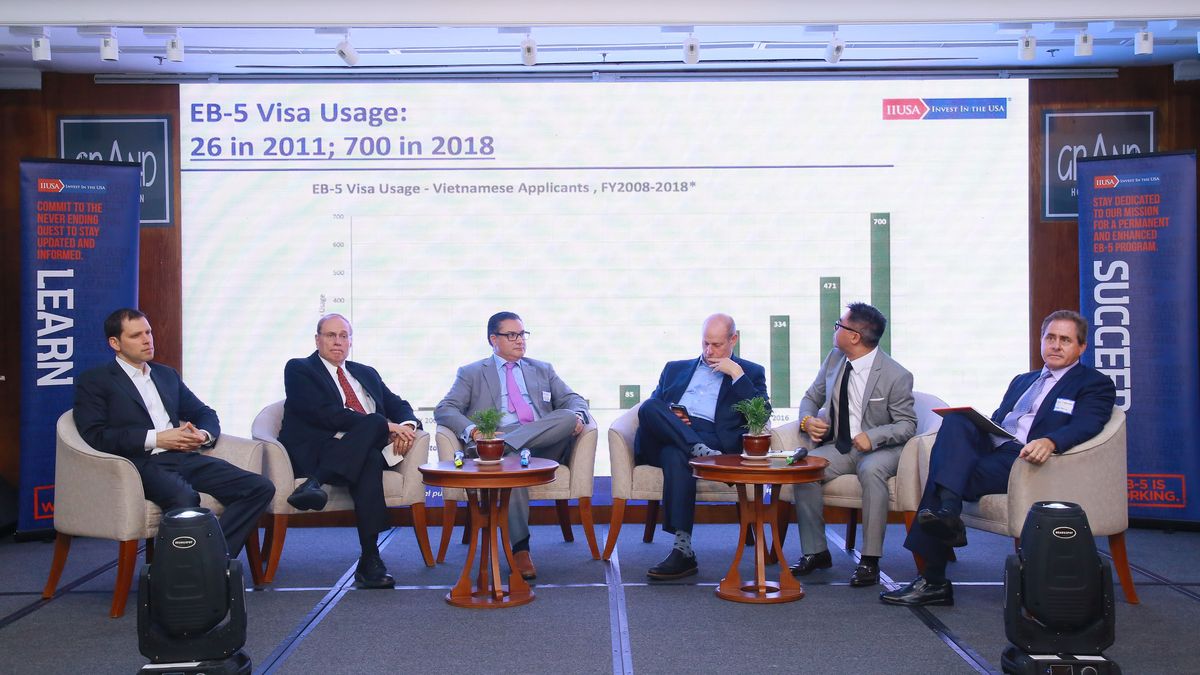 As a result, many savers turn to organizations such as Invest in the USA (IIUSA) which directs foreign investment to stimulate the American economy, thereby benefiting American workers and communities, and all those who invest in domestic job creation. This is why IIUSA partners with more than 200 regional centers in 47 states, representing billions of dollars in EB-5 capital formation.
Specifically, the EB-5 program is an immigrant investor visa program consisting of an investment of at least $800,000 in a project that provides employment opportunities (hotel, infrastructure, residential, health, industrial, etc.) At least 10 jobs for American workers. In this way, one can provide oneself a path to obtaining US citizenship, in addition to other benefits such as living in the US permanently, opening a business, investing money in safer assets, enrolling children in US schools and universities at a lower cost, and visa-free travel to many countries. of countries and retire in that country.
Due to the growing interest towards investing in the USA and the EB-5 visa program by Argentines, it will be held next Tuesday, March 7, 2023 at Carlos Pellegrini 551 Marriot Hotel, CABA It happened Geared to provide information and answer questions. The meeting will begin at 8:30 am with breakfast and will be followed from 9:30 am to 11:25 am with introductions to the organizations, talks to understand the investment requirements and due process details of the program. Those interested can understand the immigration process and what it provides green card. Finally, up to 12, there will be room for grids.
For several reasons, the EB-5 program is becoming an increasingly popular option for Latin American investors: Although the financial return on an investment is often lower than it would be with other types of investment (real estate, for example), its value lies in the fact that it Applicants are allowed to obtain legal permanent residence in the United States.
Regardless of the process, the most important points to consider for the visa procedure are: knowing the standard path of the developer group and the regional center, analyzing that it is a solid business with high job generation; And finally, which is also very important, is the verification of the legal origin of the investor's funds.
Luis Prado, one of the developers on record, tells of experience working with Invest in USA: "Our star project was IHG Grupo Intercontinental Hotel Staybridge Suites at Miami Airport, a 153-room hotel on the Long Strip. Very well located luxury residence with excellent service Built in about 3 years including design and permitting phase It has successfully and steadily survived pandemic times in 2020 and created 229 EB5 jobs, covering over the requirements of 170 jobs for the 17 investors they invested in. In Currently, more than 80% of investors have their Form I-526 approved, and some have already begun the approval process for their Form I-829.
"Today we have 3 projects in the pipeline for the EB5 programme. The first is Evin Hotel, also from IHG which will begin construction in the coming months and is located in Doral, Miami near Dolphin Mall; the second is One Way Kissimmee Residential, which is being developed in partnership With Konnectia, which is an American developer founded by Argentine partners, very close to the Disney theme parks, which aims to meet the housing demand in that area.The other project we have in the portfolio will be a water park, with a hotel and restaurants that we will develop in Miami ZOO, a unique and innovative concept that will undoubtedly be a new icon in the region.
It is important to note that they can enter and participate in our portfolio projects in two ways: they can be an investor with the intent to obtain an EB-5 visa with a minimum entry ticket of $800,000 or for those who are not interested in the visa, they can be an investor through a purchase form Classic Wells, with a minimum ticket per unit sold. Consult what the method will be like in each case, which will always be in accordance with the applicable securities and investment laws of the country of investment.
Web: iusa.org
RRSS igiiusa_investintheusa and fb @eb5iiusa
Contact to register for the event: https://konnectia.com/iiusa/
Whatsapp: +54 9116220-8194
"Award-winning zombie scholar. Music practitioner. Food expert. Troublemaker."