Joe Biden: Finish the Job | opinion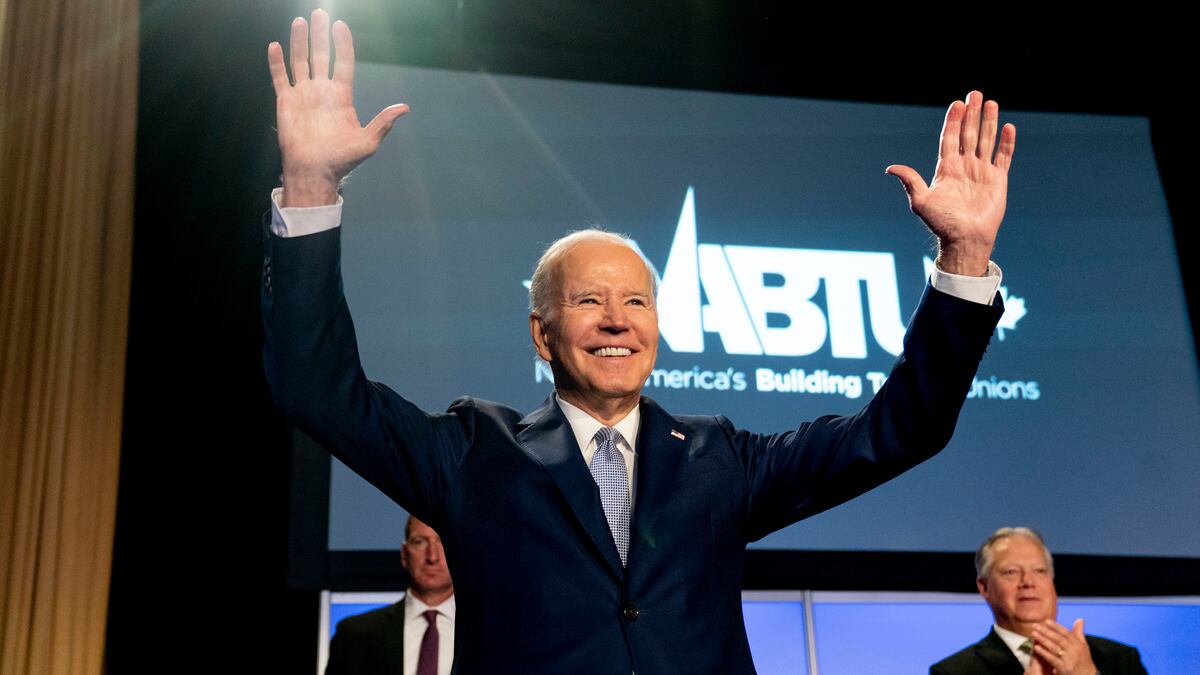 in a scene from DiplomacyThe American ambassador in London relates that one of the president's obsessions was to put an end to the rumors about his enuresis, which, they said, caused him to go to the bathroom every ten minutes. age things. It is still a fictional series, but some of its heroes are suspiciously reminiscent of the current political scene …
Subscribe to continue reading
Read without limits
in a scene from DiplomacyThe American ambassador in London relates that one of the president's obsessions was to put an end to the rumors about his enuresis, which, they said, caused him to go to the bathroom every ten minutes. age things. It is still a fictional series, but some of its protagonists are suspiciously reminiscent of the current political scene.
For a sitting president to announce he is running for re-election comes as no surprise; The fact that the oldest president in history does so raises controversy. It is the paradox of our time: on the one hand, the human capacity to live longer and better; On the other hand, doubts about their physical fitness for a very difficult job and debates about the need or not to make way for new generations.
With the adeptness of American political marketing, the video in which he announces his candidacy revolves around the idea of ​​"ending the job." It's a good motto: effective, clear, powerful. The President asks for an extension, realizing that the task imposed is far from over: strengthening the economy, yes, of course, continuing to fight to improve the lives of all people – and to show diversity – but above all, to recover "the spirit of America" ​​- still threatened by the forces of Darkness from MAGA (Make America Great Again)– To terminate wound healing to relieve depolarization. It's a tough slogan though. In politics, the work never ends. It also sounds like farewell. Joe Biden knows that at the end of his life, politics and the other.
Another great presence in the video, always in a discreet background, is that of Kamala Harris. A sign that Biden plans to repeat on the 2020 electoral ticket. But the vice president is being widely questioned for "doing her job well": cutting ties in the Senate — where she has been very active in the past two years — and for her willingness to provide relief, if necessary. That balance between not obscuring the president and raising her political profile is a very tricky one, and something she'll need if she wants to be a candidate in the future.
Thus, Joe Biden ends the competition within the Democratic field on the road to 2024, while the Republican will continue to be a show marked by the judicial problems of Donald Trump, his disagreement with Ron DeSantis, and the influx of new candidates until the primaries are resolved next summer.
After the turmoil of recent years, the institutions of American democracy have shown their strength, despite the multiple blows they have taken. The election race has already begun. Again, the stakes are high, in the United States and abroad.
 "Coffee fanatic. Gamer. Award-winning zombie lover. Student. Hardcore internet advocate. Twitter guru. Subtly charming bacon nerd. Thinker."