Life in El Salvador has changed forever, and for the better.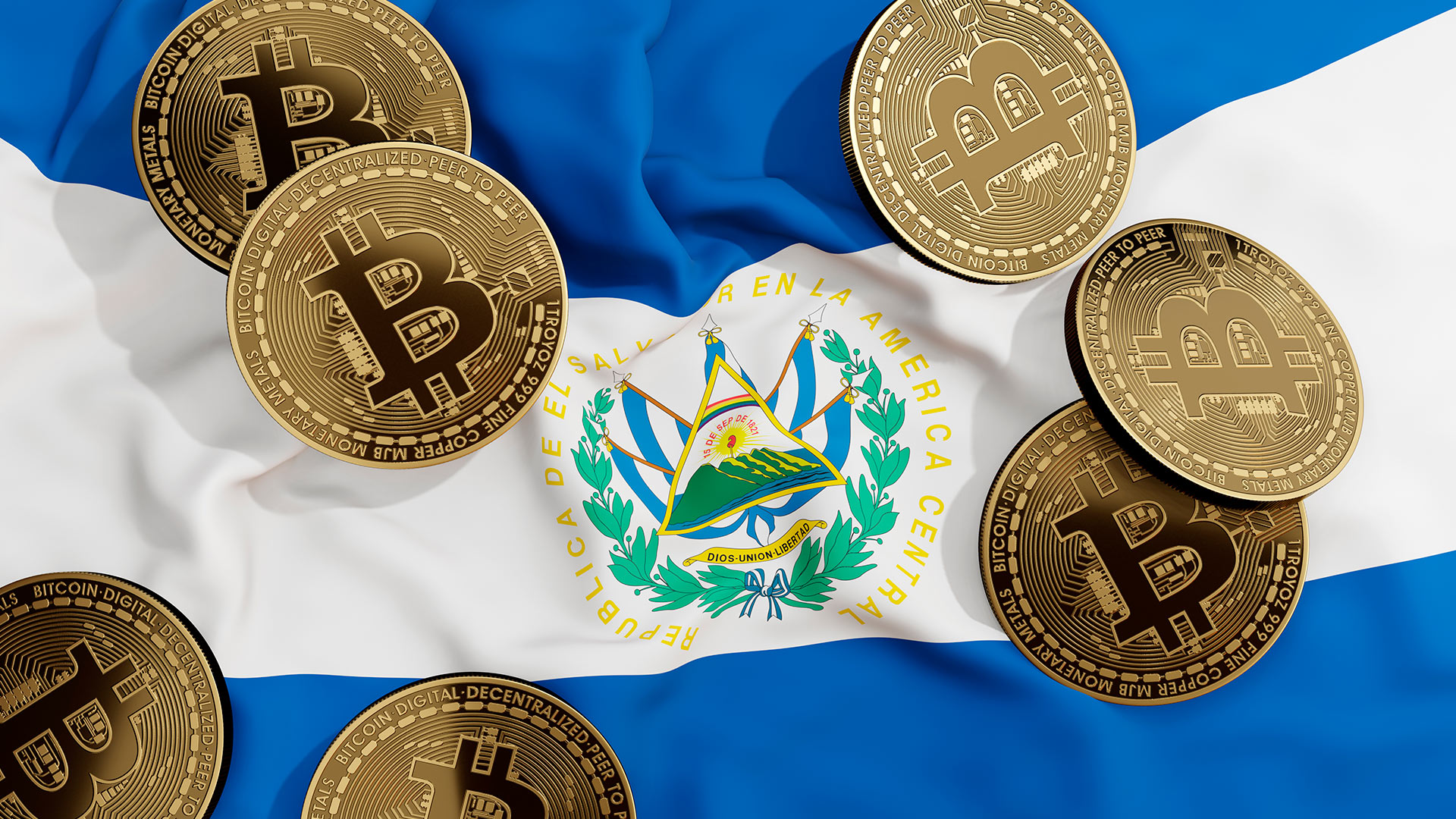 Key facts:
"We have many reasons to celebrate Bitcoin Day," says Salvadoran Napoleon Osorio.

And from El Salvador, bitcoin is resonating positively among bitcoin users in the region.
Today, El Salvador celebrates the second anniversary of the Bitcoin Act, the symbolic and controversial piece of legislation that converted the cryptocurrency into legal tender on September 7, 2021.
Law, to some, represents hope, so, driven by their like-mindedness, they form communities whose purpose is Moving an economy based solely on electronic cash peer to peer.
Within two years, two new Bitcoin Castle projects were created in Berlin and on the island of La Peraya. They took inspiration from El Zonte, where He inhabits the society he created a model to promote adoption.
With the same momentum, My First Bitcoin, an NGO, has created a digital currency education archetype. His method has been used to teach over 25,000 Salvadorans and is taught in about 20 countries thanks to his network of teachers.
In addition, in El Salvador, an ambitious vision is being crystallized to take advantage of bitcoin mining to develop the economy and attract investment. Among other projects, a plan was launched for Training young Salvadoran university students as developers of Bitcoin and the Lightning Network.
So far it is clear that the Bitcoin law has led to multiple changes in El Salvador.
However, no transformation can be considered powerful if the experiences of its protagonists are not known. For this reason, CriptoNoticias has consulted several Salvadorans and residents of the Central American country to find out how bitcoin has changed their lives. And they responded that way.
Napoleon Osorio: I worked in a bank and now my life revolves 100% around Bitcoin
Napoleon Osorio's life began to change after the Bitcoin Act came into force. He turned to Uber as a self-employed driver when he was fired, leaving behind eight years as a bank clerk.
A week after El Salvador became the first country in the world to adopt Bitcoin as its national currency, four foreigners got into his car as passengers and one of them asked him about the leading cryptocurrency.
After I gave my opinion, the passenger identified himself as John Dennehy, co-founder of My First Bitcoin. So he then invited me to speak and the next day I became the first student of the educational NGO BTC "From El Salvador," Osorio recounted enthusiastically.
The Salvadoran adds that he took lessons directly from John and that he quickly progressed in learning electronic cash peer to peer. "Then I had the idea of ​​accepting bitcoin payments for my taxi service and I took the step as the first driver to accept this payment method in Salvadoran territory," he commented.
Later, Osorio amount your company BitDriver, The first taxi company in El Salvador to operate under the Bitcoin standard. He is also currently serving as a volunteer at My First Bitcoin, bringing BTC-based financial education to every corner of the country.
"My life is now 100% focused on bitcoin and I know it is the best decision I could have made. I will not take a step back to go back to working in the traditional financial system because it Two years ago, my life changed and everything became for the better.".

Napoleon Osorio, Salvadoran bitcoin.
Today, on the second anniversary of Bitcoin Day, and with the Bitcoin law going into effect in El Salvador, Osorio says there is a lot to celebrate.
This underscores the fact that the country, which was previously known globally as one of the most dangerous countries in the world, is now overtaking Bitcoin territory.
"We are also a country where bitcoin tourism can be practiced and this is special because the cryptocurrency attracts many foreigners who want to get to know El Salvador. I alone receive 40-45 tourist packing requests per month, which is a high number for my transportation capacity."

Napoleon Osorio, Salvadoran bitcoin trader.
Another fact that Napoleon highlighted about the shift Bitcoin has promoted in the past couple of years is the set of crypto-sector-friendly laws that El Salvador is now implementing. thanks to them, Investment plans are being drawn up and the possibility of the economy gaining new strength is increasing.
Roberto Magaña: "After living with Bitcoin in El Salvador, I don't want to go back to a 100% monetary system"
Roberto Magaña was living in his native Mexico when he heard that Bitcoin would become legal tender in El Salvador; And from that moment on, he could not get out of his head the idea of ​​\u200b\u200bmoving to the Central American country.
Years ago, he fell victim to a scam that prompted him to investigate the first cryptocurrency. When the Bitcoin law entered into force in El Salvadoran territory, he He felt ready to contribute to this historical fact.
So, while searching for information about what was happening in El Salvador, Magaña came across an advertisement in which the NGO Mi Primer Bitcoin was looking for volunteers to educate others about Bitcoin. "I thought it was the perfect opportunity for me and contacted them immediately, but it turned out that the volunteers had to be Salvadorans," the Mexican told CriptoNoticias.
However, he did not give up and constantly contacted the My First Bitcoin team to see what he could help with.
"One day, they asked me to go meet the whole team because my first Bitcoin diploma graduation was coming to an end, and I took their word for it. I went, I loved what they were doing, and even though I was planning to stay for a week, Except I actually stayed with them for a month."
Upon his return to Mexico, Magaña did not part with the Mi Primer Bitcoin team, who continued to support him. After a short time, the non-governmental organization offered him to move to El Salvador to take over administrative work, so he settled in September 2022 in El Salvadoran territory.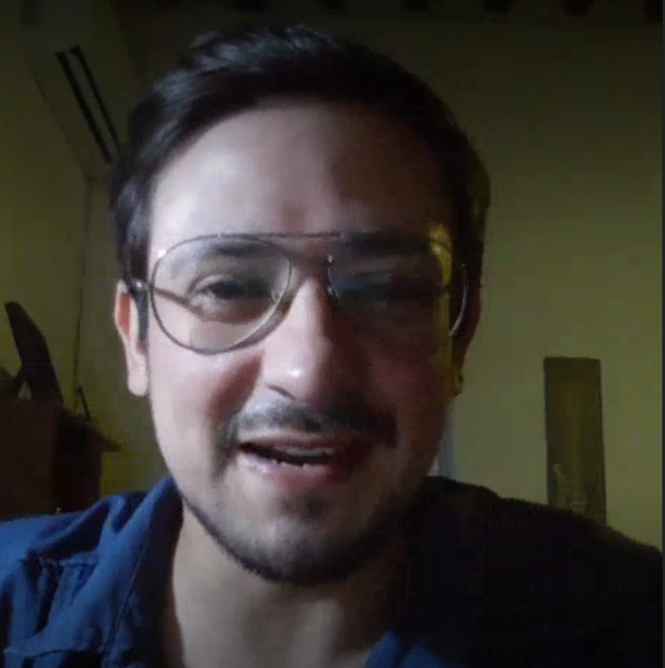 Roberto recently accepted the assignment of teaching a bitcoin diploma to students of the public education system in Mexico. He says it will take more than 10 months to complete the job, but after that he will return to El Salvador.
"I have to go back to El Salvador, because now in Mexico, it feels very strange not to interact with bitcoin in general. For me, it is strange to be back in my country and be surrounded by people who don't talk about bitcoin on a daily basis or can't find places to pay with bitcoin. So The whole project that is being done in El Salvador is what catches my eye and draws my attention."

Roberto Magaña, Mexican Bitcoin investor.
He graduated in Mexico as a civil engineer, but after 10 years of hard work he discovered that his true vocation didn't exist. "My life took another turn when I started studying Bitcoin "After visiting El Salvador for the first time, I knew I had found something I could work on without even getting paid," he explained.
"Living in El Salvador made me understand that there are many ways to make money with Bitcoin. That you can own your time, the importance of saving in Bitcoin and discovering that there are endless possibilities to do something with Bitcoin. We don't just talk or think about it, we act. ".
Fernanda Elías: "Bitcoin has changed my way of understanding financial systems"
Salvadoran Fernanda Elías was among the 54 students who began their internship process at CUBO+, a university program in El Salvador on the development of Bitcoin and the Lightning Network. Now she is grateful for the opportunity to learn and share with experienced figures from the ecosystem.
Elias says his life has changed since then Go from knowing nothing to understanding a variety of concepts and elements related to Bitcoin.
"Now, with my learning about Bitcoin, my understanding of financial systems and the importance of technological innovation has changed," he commented in a conversation with CriptoNoticias.
He adds details about his coding bootcamp experience, which introduced him to Python, Rust, and C++. As well as deepening knowledge of private and public keys and others.
We're also exploring Bitcoin source codes that are available on GitHub, among others. Right now I feel I have a solid foundation of knowledge about bitcoin technology I know there are developer communities we can go to to get their feedback and contribute to related projects to make improvements or suggest important changes when the grid is updated.

Fernanda Elías, CUBO University Program Student.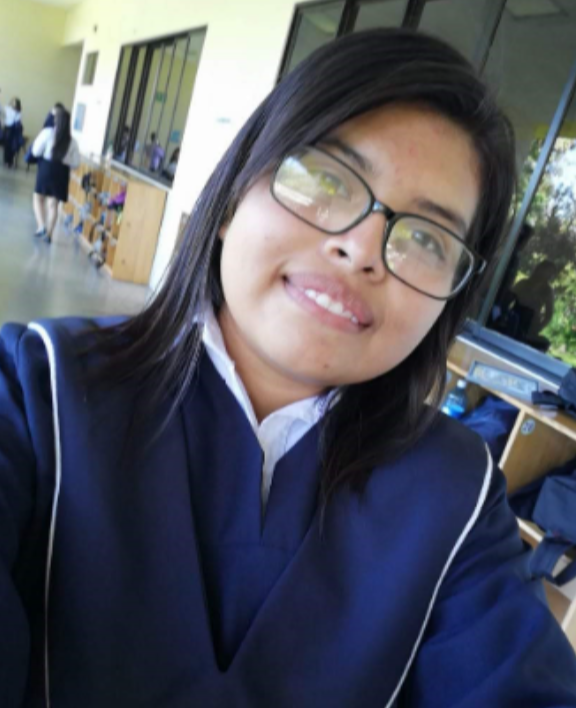 The CUBO program created by the Salvadoran governmentBitcoin developer training, 54 young people were selected this year to participate in its initial phase, and then 21 of them qualified for the intensive phase.
The group began its training at Don Bosco University in the Salvadoran city of Soyapango. Hence, the intention is to expand the program in the coming years to other universities and high schools throughout the Central American country.
 "Bacon advocate. Certified creator. Twitteraholic. Tv junkie. Beer fanatic. Internet nerd. Passionate thinker. Reader."