OnlyFans model will give "bonus" if Mexico beat Saudi Arabia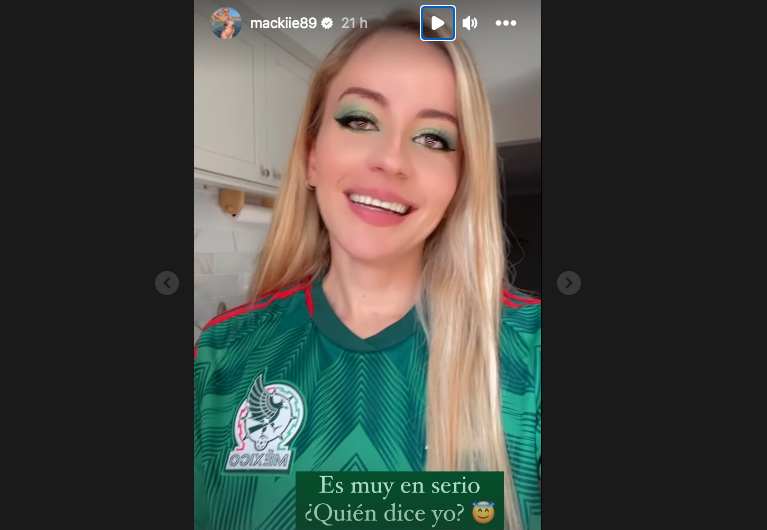 OnlyFans, in 2020, has become a significant source of revenue, with more than 1.5 million content creators aggregating.

In 2021, it managed to generate revenues of up to $5 billion, and managed to position itself in favor of users.

According to one study, more than 60 percent of so-called "CInsigniasMore interested in content influencers.
The OnlyFans model decided to give a "bonus" in the event that Mexico won the match against Saudi Arabia, although there was a condition for this.
There is no doubt that 2020, the year of the pandemic, was also the year in which a large number of digital platforms made a great recovery in the midst of a scenario that leans more towards digital; A growth that has put them in favor of netizens, who, to tell the truth, have been increasing surprisingly, due to the confinement caused by the health emergency.
And so, as of today, we can already talk about three platforms that, as a result of confinement, have proven themselves as winners during the height of the health emergency: TikTok, Twitch and OnlyFans, the latter famous for allowing the publication of explicit and intimate content.
According to data from OnlyFans, in 2020, before the pandemic, the platform had 300,000 creators; However, by 2021, they have grown to 1.5 million userswho share their content daily.
Likewise, it should be noted that in 2021 the site managed to generate revenues of up to $5 billion and a large community of creators is still very active, The United States is the country with the highest monthly traffic, as mentioned by Semrush.
Of course, as might be expected, Mexico has not been left behind in terms of content creators, which is why, thanks to the popularity of personalities like Karelli Ruiz, we are increasingly talking about OnlyFans as the ideal platform for those who want to become content creators.
OnlyFans model will give "bonus" if Mexico beat Saudi Arabia
Recently, a story was published of a model who asked her followers to "help" her travel to Qatar to support the Mexican soccer team.
Now, the same creator, named Aimée Álvarez, has shared via her Instagram account that if Mexico wins the match against Saudi Arabia, she will "renounce" her OnlyFans subscription.
For this, and according to what is read in the post, the only condition is that his followers record the result of the match in which Mexico plays its future in the Qatar 2022 World Cup.
Today we live in a moment when the digital age has become a reality, where users (internet users) have the perfect space to launch their own ideas.
In this sense, can now talk about The "content maker" profession, which is considered one of the favorites of the new generationsBoth are called Generation Z and Generation T.
Read now:
 "Bacon advocate. Certified creator. Twitteraholic. Tv junkie. Beer fanatic. Internet nerd. Passionate thinker. Reader."