They are designing what the future healthcare scenario should be to implement personalized precision medicine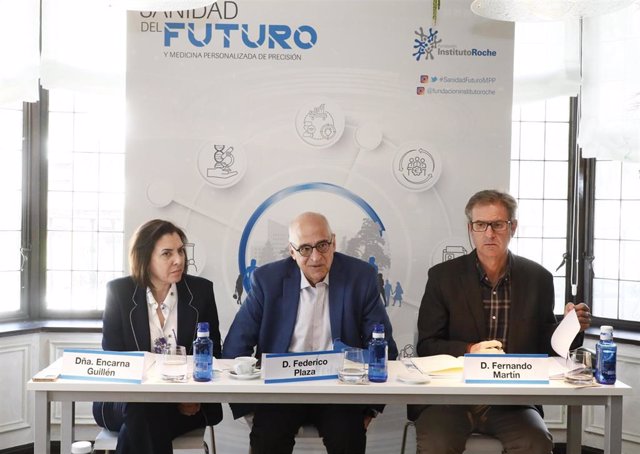 Madrid, 23 years old (Europe Press)
Spurred on by the Roche Institute Foundation, in collaboration with a group of interdisciplinary experts, the report Healthcare of the Future and Personalized Precision Medicine is modeled on what the future healthcare scenario should look like to ensure efficacy. Implementation of customized precision medicine.
"Personalised precision medicine is and will remain one of the main transformative elements of the system, so it is necessary to continue working on its implementation to achieve state-of-the-art medicine that guarantees the health and well-being of society in general and patients in particular," explained Federico Plaza, Vice President of the Roche Institute Foundation.
Specifically, the scenario proposed by the Interdisciplinary Working Group is based on a model of health care, research and innovation, training and skills acquisition, in which health professionals and citizen participation play a key role. Likewise, it will be supported by three essential elements, such as digital transformation, an ethical legal framework, and health policies that will contribute to the sustainability of the system.
Healthcare of the future will leave behind the current model based on levels of care to move to a 'matrix organization' for all agents participating in the system. "When we talk about a 'matrix organisation', we mean that all the agents involved (health professionals, users and social services) will be interdependent, as opposed to the limited real connection that currently exists with the organization based on levels of care," the coordinator has elaborated. From the report and President of the Spanish Society of Human Genetics, Encarna Gelen.
Specifically, depending on the business, the healthcare model will be organized into three business areas: a 'unique health space', which will contain close points of care and healthcare spaces defined to promote, maintain or re-establish people's health and where preventive measures will be implemented or diagnostic, therapeutic or rehabilitative; "Health Everywhere", to provide health services in any place outside the individual health space, adapting to the needs of users; and "precise public health" as a field aimed at preventing disease, promoting health, and reducing differences in population health.
In these areas, the availability of data and a comprehensive characterization of people and diseases will allow for better prediction and prevention of diseases as they are integrated into the 'integrated health history', thus serving as a repository for all information reflecting psychosocial status. The reality of the person and as a platform for interaction between professionals and between them and users.
Likewise, a multidisciplinary and interlocking research model will be unified in the future, based on collaboration between health professionals and researchers, synergy between public and private institutions and promotion of participation and integration in seeing patients. In addition, research activity will be recognized as part of the health workers' jobs.
The proposed scenario considers putting in place measures to ensure the well-being of health professionals and ensuring the implementation of a new training model for both health system professionals and users.
"In the future, in general, patients will form part of health advisory boards, health councils, research committees, and editorial boards of scientific journals, among other collegiate bodies, encouraging their active participation and incorporation of his vision into health decisions, promoting the development of citizen science," Guillen stressed. .
Finally, experts have ensured that citizens as a whole have access to all services, tests, and procedures needed for diagnosis and treatment, no matter where they are.
"Award-winning zombie scholar. Music practitioner. Food expert. Troublemaker."