they flee! Florida immigration law left the buildings deserted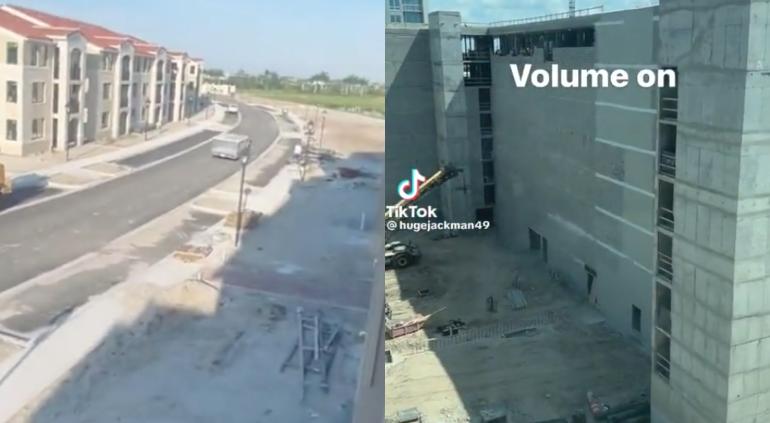 Florida, a state in the United States with at least 20% of immigrants, will be counted from July 1 with a tough immigration law that will affect illegal immigrants living in the state and the employers who hire them.
The new law seeks to create a false border between Florida and the rest of the United States, plus it's designed to criminalize people going through the immigration process, as well as their families.
It was on Tuesday when members of the Florida House of Representatives, most of them Republican, gave final approval to the sweeping immigration bill pushed by Gov. Ron DeSantis.
The law provides for a penalty of up to 15 years in prison for those who transport illegal immigrants, as well as fines for the companies that employ them.
As a result, hundreds of immigrants residing in the country began fleeing it, leaving the buildings where most of them work in a complete desert.
Via social networks, videos and photos have been shared showing how the country looks completely deserted, as migrants who worked for construction companies left the country out of fear.
In one of the videos, a citizen narrated the situation he was in in the state and asked the government to send "whites" to do the job they were going to throw.
In Florida currently, many are leaving due to immigration law… This is one of the effects.. Many projects will lose workers even in the fields… pic.twitter.com/etjk8JrBc1

– Jas 🇲🇽🌙💕🧋🏎️ (@Devchicajasmin) May 6, 2023
A contractor showing an empty job site in Florida, there are multiple stories like this. At an old job, I would arrange lodgings with businesses during the season, which supply flowers to multiple stores. one being Louie. Anti-immigration laws have effect nationwide. pic.twitter.com/s0fujQs44p

– Holly (_HollyC__) May 6, 2023
Florida construction sites are now vacant after DeSantis called his home state's immigration bill fascist pic.twitter.com/AvBAvQSTF5

– Marjorie Gaylor Quinn 🏳️‍🌈 (@Tim_T tweet) May 6, 2023
The negative impact on Florida started from DeSantis' recently passed anti-immigrant bill. Migrant workers are leaving as workplaces grapple with new restrictions. All to demonize people who simply want to work and be left alone while providing for their families. pic.twitter.com/JQfqPxKbsC

—Thomas Kennedy (@tomaskenn) May 7, 2023
Florida before the approval of the immigration law and Florida after ……. pic.twitter.com/54TVih7Zpb

—KeneAkers (@KeneAkers) May 6, 2023
 "Bacon advocate. Certified creator. Twitteraholic. Tv junkie. Beer fanatic. Internet nerd. Passionate thinker. Reader."