US will run out of money at 00:00 on Sunday – DW – 09/29/2023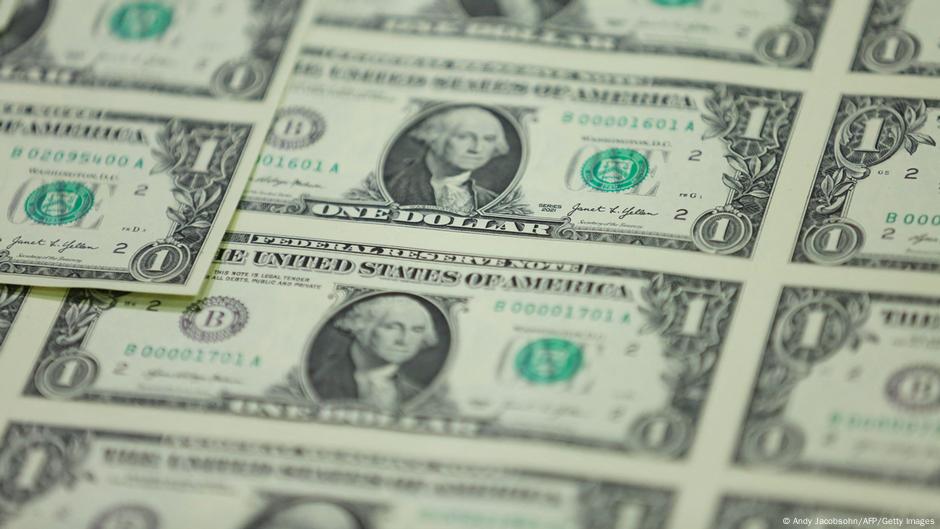 At 00:00 on Sunday, October 1, public administration funds will run out, which will lead to the closure of most government agencies, museums and national parks, while 1.3 million military personnel and hundreds of thousands of officials will stop receiving their payments. Salaries.
Additionally, according to Goldman Sachs, the shutdown could hurt the US economy, reducing GDP (gross domestic product) between 0.15 and 0.2 percentage points for each week that continues. despite of Serious consequencesIt seems impossible to reach an agreement. These are the keys to why:
The pro-Trump wing revolted
The main obstacle is Republicans who support Trumpwho are grouped together under the so-called "Freedom Caucus" and who are challenging Republican House Speaker Kevin McCarthy, whom they view as too moderate.
Several Freedom Caucus members opposed McCarthy's nomination as House Republican majority leader in January and even set conditions for his appointment, including changing the rules so any Republican could call a vote to remove him.
Moreover, to be elected leader of the Republican majority, McCarthy pledged to reduce administration spending. However, in June, when the United States was on the verge of defaulting on its sovereign debt, McCarthy reached an agreement with Biden under which Congress would allow the executive branch to continue borrowing money to cover its debt, but in exchange for imposing specific limits on government spending.
Pro-Trump lawmakers felt betrayed by the deal and are now demanding further cuts. Specifically, they are seeking to set a public spending limit of $1.47 trillion for fiscal year 2024, which represents an additional $120 billion in cuts than agreed upon.
The Freedom Caucus can put that kind of pressure on McCarthy because Republicans have a very narrow majority in the House and leadership needs the support of all of them to pass any measure.
General.advertisement.ad_label
McCarthy is looking for other options
As a result, McCarthy finds himself in a compromising position. In recent months, he has made concessions to the party's hardline wing, for example opening Biden's impeachment trial despite his initial reluctance. But nothing seems enough to satisfy this group.
On Friday, McCarthy tried unsuccessfully to pass a bill that would have funded the administration for an additional month, through October 31, but it contained restrictions on asylum programs and cuts to all provisions except border security.
Democrats who oppose these border provisions and hardline Republicans, who reject any measure to keep the administration running and follow the instructions of Trump, who this week urged them to resist and cause a government shutdown, voted against this project.
But McCarthy does not give up and is looking for other alternatives to financing the executive branch. "It's not over yet. I have other ideas," he said on Friday.
Senate, at a slow pace
While McCarthy is trying to unite the various factions of his party, the majority of Republican senators agree on the need to keep the administration running and have reached an agreement with the Democratic majority in that chamber to extend the funds for six weeks, until the 17th. November.
The Senate bill has already passed a procedural vote, but its content cannot be put to a vote until at least Sunday, when the administration is already closed. The process was not accelerated due to obstruction by Republican Senator Rand Paul, who opposes the project because it includes additional aid to Ukraine.
The White House: "A deal is a deal"
As the situation stagnated, the White House blamed any government shutdown on "extremists" loyal to Trump, and urged McCarthy to bring order to its ranks until all Republicans accepted the agreement he reached in June with Biden. White House spokeswoman Karine Jean-Pierre confirmed on Friday during a press conference: "We made an agreement and an agreement is an agreement."
According to Jean-Pierre, Biden has so far refused to meet McCarthy, who has not contacted him for weeks. However, the president will remain in Washington this weekend instead of heading to his residence in Delaware, with the aim of closely monitoring the situation.
Goff (EFE, Reuters)
"Award-winning zombie scholar. Music practitioner. Food expert. Troublemaker."