A new circular Bitcoin economy inspired by El Salvador in South America is emerging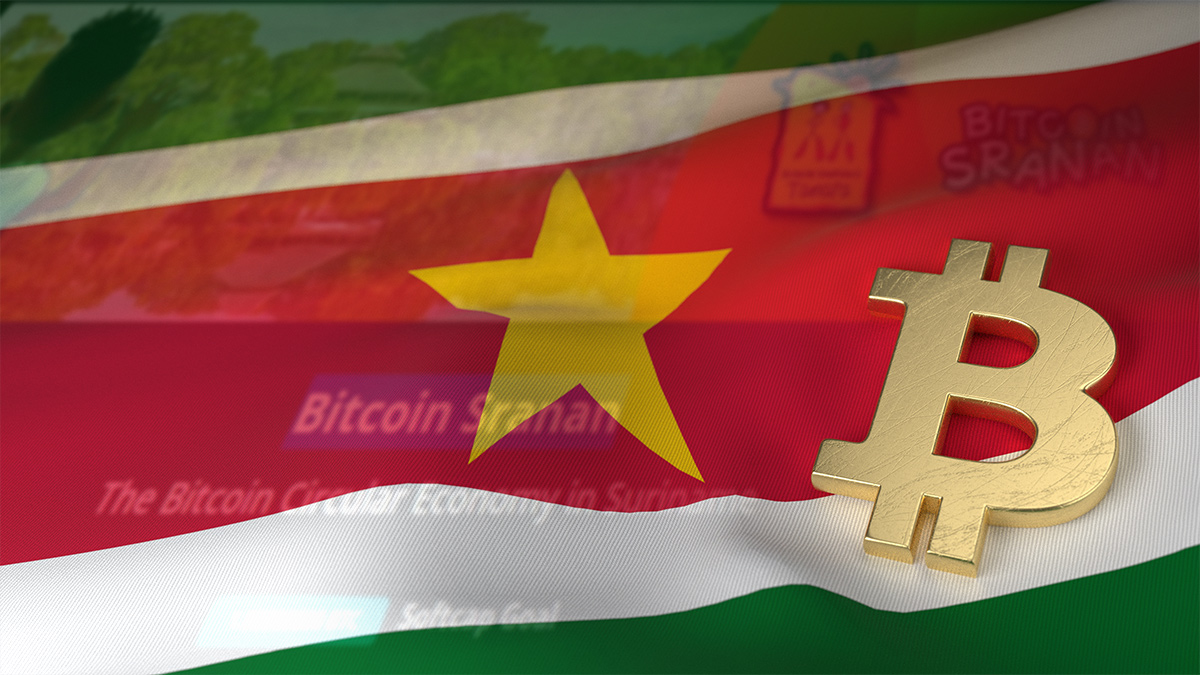 "Inspired by successful circular economies, we decided to create and sustain a Bitcoin circular economy to serve local communities across the country." This is how the Bitcoin Sranan team expresses itself when presenting a castle development project in Suriname, a country located in the far east of South America.
According to Maya Barbeau, a Surinamese entrepreneur dedicated to cryptocurrency transformation in Latin America and the Caribbean who now heads the new venture, the goal is Promote the adoption of Bitcoin and the accelerator network in your country. "As well as educating local communities about the potential benefits of these technologies."
Maya saw a unique opportunity in the power of digital currency to revolutionize finance To build a Bitcoin community in rural areas From Suriname. It is believed that it is possible to benefit from renewable energy sources that abound in the jungle country for Bitcoin mining and other activities.
The Bitcoin expert says she traveled to El Salvador in 2021, when Bitcoin (BTC) was announced as legal tender, and witnessed first-hand the incredible impact of the event. "I was full of inspiration and knew I wanted to bring the same level of innovation and progress to Suriname," she said.
The Maya were particularly influenced by developments in fortresses such as Bitcoin Beach (El Salvador), Bitcoin Jungle (Costa Rica), Bitcoin Beach (Brazil), and Bitcoin Kampala (Uganda).
Thus began to form a team of like-minded people, who shared their passion for the cryptocurrency pioneer. They started a podcast to encourage the use of Bitcoin in communities, Until 2023 they decided to launch the castle in Paramaribo, The capital, and in three Surinamese cities: Alphonsdorp, Brokopondo, and Kualamasamutu.
BTC Fruits for Suriname Kids
Bitcoin Sranan begins its activities Activate the program Fruits for sats (Fruits for sats) in the orphanage (Kindertehuis Tamara, in Paramaribo). "There are children who have already faced more hardship than anyone should have to endure. "They deserve a little joy in their lives, and we want to help bring that happiness through the power of Bitcoin." comment Team Castle on their website.
"Frutas por sats" is a program created and designed in the Brazilian Playa Bitcoin fortress To teach children about moneyHow it serves society and how Bitcoin can make a difference. They use NFC cards to exchange fruits with children, teaching them the practical workings of Bitcoin.
"This program is just the beginning of the journey and we are excited to see the incredible impact our fortress will have on the world of Bitcoin," says the team.
They add that they are They expect there will be an impact on Suriname's economya small Dutch-speaking country with large nature reserves, but it is somewhat isolated from its South American neighbors because it is a Spanish-dominated region.
Bitcoin Sranan joins the growing number of fortresses that have emerged over the past couple of years. As CriptoNoticias reported, the first of these Bitcoin-based circular economies emerged in the Zonte city of El Salvador. The initiative is where the communities are They have chosen to move away from using paper moneyis still being replicated in corners around the world.
"Award-winning zombie scholar. Music practitioner. Food expert. Troublemaker."