Reel Tight Boat Defeats Cap Cana Classic 2022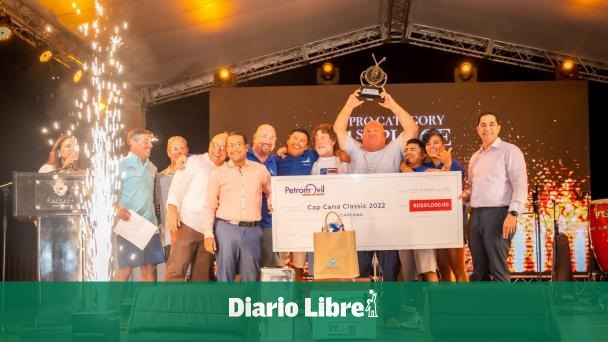 Exceptional performance on the third and final day of the Cap Cana Classic in Blue Marlin 2022 fishermen who sailed the boat narrow roller He led them to first place in the top Pro class of the tournament under the direction of Salvador Igea and with the participation of professionals from the United States, Puerto Rico and the Dominican Republic.
The eighteenth edition concluded with a duly issued 106 pieces, of which 102 matched the blue species, three whitefish and one sailfish. More than 25 boats participated in the two categories of the championship.
Fishermen Tim Maddock and Ricardo Núñez, from the winning boat, fired five and four blue marlins each to complete nine pieces on the final day. A tenth blue marlin was released by Omar Nunez on the first day of the tournament. The boat concluded the exhibition with 3000 thousand points, followed by LASIK with 2400 points and Marilyn Darlene with 2100 points.
At Lasik, Gabriel and Miguel Santiago excelled, while Marilyn Darlene owned the bars of Dallas Hopper, Humberto Quintana and Alexander Dervshire.
In Semi-Pro, first place went to Euphoria with 1,800 points, followed by Sea Wish and Crushing It, both with 1,500 points. Isabella ranked fourth with 1,200 points.
the individual
Tim Maddock was the best hunter overall, shooting five blue marlins for 1,500 points. Meet the prestigious lady, Natalie Rodriguez, in Dona Lucy. Gabriel Santiago won the Young Hunter Award at Lasik.
Closing ceremony
The ceremony concluded on Saturday evening with an award ceremony for the winners and a farewell party for the season. During the activity, the CEO of Cap Cana, Jorge Sobero Medina, confirmed that for the first time a three-day tournament is being held with more than 25 boats, where 75 percent of the participants are foreigners. "Hunting tourism complements real estate tourism in the Dominican Republic and more than this grand celebration of the 20th anniversary of Cap Cana," he added.
He also noted that fifty percent of the participants were from Puerto Rico and that the remainder was divided into 25 percent from the United States and a similar amount from the Dominican Republic.
After Subero Medina spoke about Silvano Suazo, Marina Cap Cana, and Salvador Igea, Tournament Director. The exhibition began last Wednesday 12th with a welcome cocktail for the participants and concluded on Saturday evening with the award ceremony and closing ceremony. The award ceremony rests with the winners in charge of Subero Medina, as Cap Cana's CEO, and Vice President, Operations and Development, Hector Balthazar.
"Reader. Beer practitioner. Web expert. Subtly charming travel geek. Friendly music specialist."