South Africa will support BRICS enlargement – DW – 08/20/2023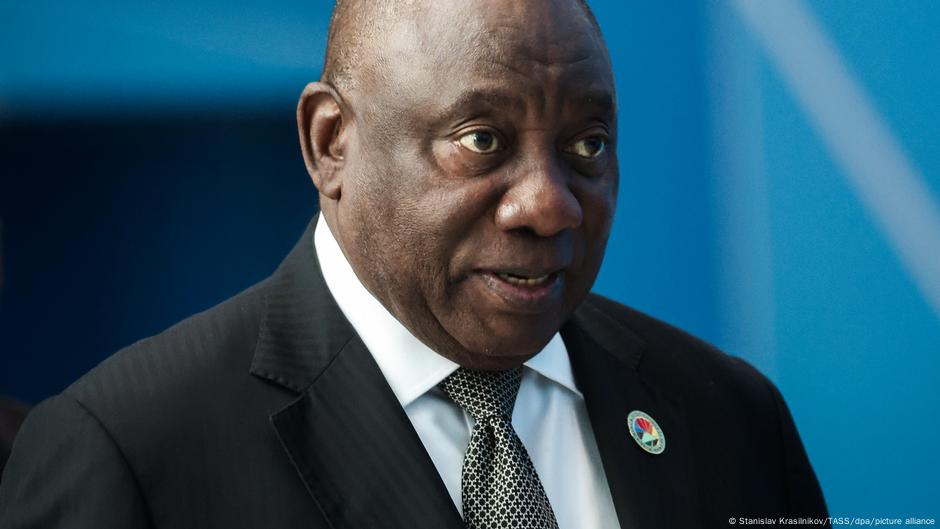 president of south africa, Cyril RamaphosaOn Sunday (08.202023), she expressed support for the expansion of the BRICS group of emerging economies (Brazil, Russia, India, China and South Africa), ahead of the start of the fifteenth summit of heads of state and government of the bloc. Next Tuesday in Johannesburg, South Africa.
"The 15th BRICS summit will discuss a number of issues, including the important issue of possible expansion of BRICS membership. More than twenty countries have formally applied to join brix In his address to the nation, Ramaphosa said, "The South African president did not mention them, but various countries have asked for their membership, including This includes, for example, Ethiopiabut also Saudi Arabia, Iran, the United Arab Emirates, Indonesia, Egypt or Argentina, which has already received support from India for that.
"South Africa is in favor of expanding BRICS membership. The value of BRICS goes beyond the interests of its existing members," stressed the president, host of the summit when his country assumed the rotating presidency of the bloc this year. "For their efforts to be more effective, the BRICS countries need to build alliances with other countries that share their aspirations and views," the president stressed.
Explain that our world is becoming increasingly complex and fragmented as it becomes increasingly polarized into competing camps. Multilateralism is being replaced by the actions of the various power blocs. He promised that South Africa would not have to side with any world power. "While some of our critics would prefer open support for their political and ideological choices," he said, "we will not find ourselves drawn into a competition between global powers."
He said the expanded BRICS group would represent a diverse group of countries with different political systems that share a common desire for a more balanced world order. Ramaphosa stressed that the summit, which will continue until next Thursday, is "particularly important" because "the world is facing fundamental challenges that will determine the course of international events in the coming years." This is the first face-to-face BRICS summit since 2019, the period when these meetings were held by videoconference due to the coronavirus pandemic.
Presidents of Brazil, Luiz Inacio Lula da Silva; China, Xi Jinping; South Africa; Indian Prime Minister Narendra Modi will also attend the meeting. But Russian leader Vladimir Putin will be missing. Fifty BRICS leaders, including Iran's Ebrahim Raisi and Indonesian President Joko Widodo, have confirmed they will attend the talks.
lgc (efe / afp)
 "Bacon advocate. Certified creator. Twitteraholic. Tv junkie. Beer fanatic. Internet nerd. Passionate thinker. Reader."