The Council of Higher Education, Science and Technology approves the five-year evaluation of 20 universities and 6 higher technical institutes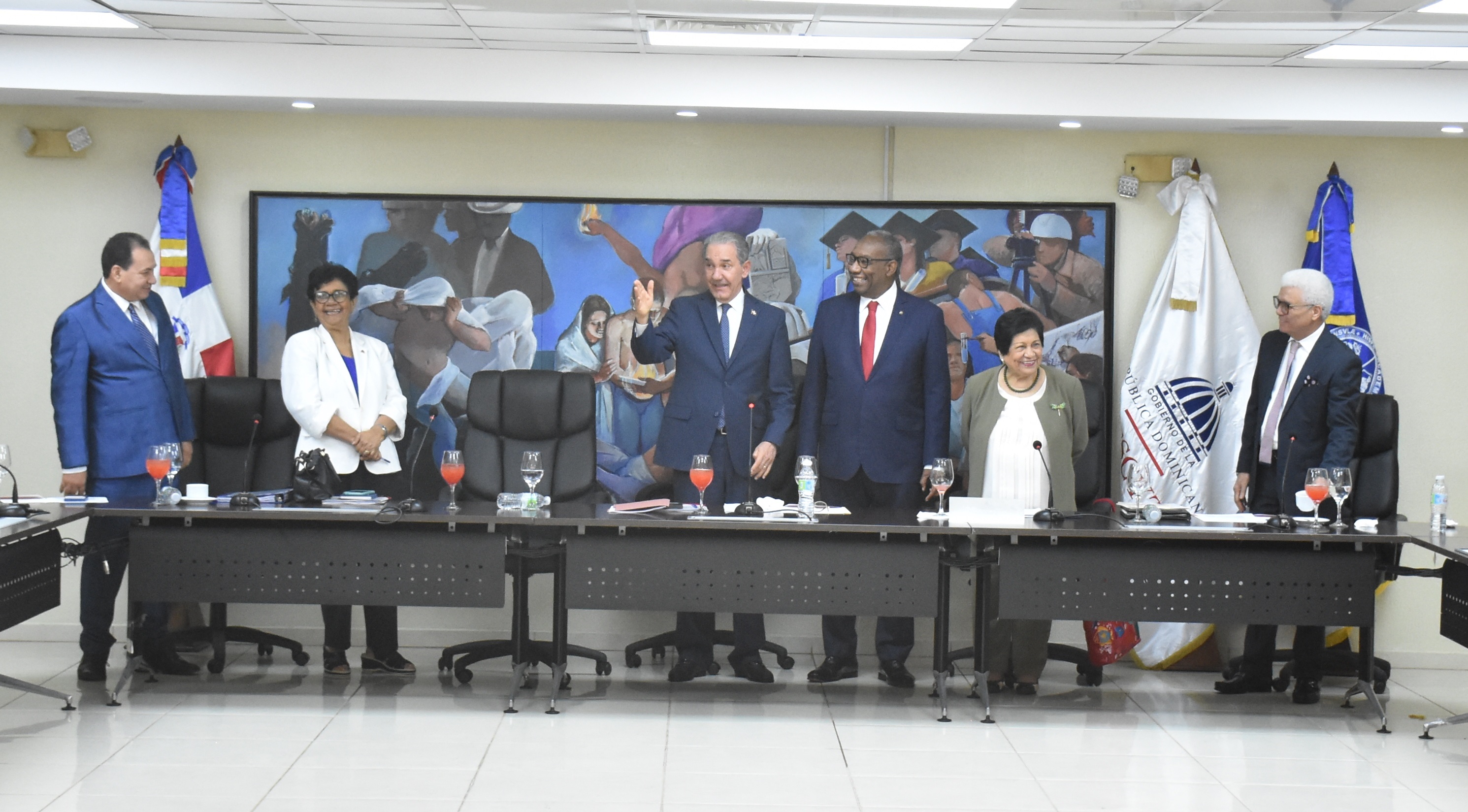 Santo Domingo.- Council for Higher Education, Science and Technology (CONESCyT) Agree to the five-year evaluation 20 universities and 6 institutes of higher education Which was monitored by a technical team from the official body, in accordance with the provisions of Law 139-01 that oversees the university system.
During a session held in the Council Chamber of the Autonomous University of Santo Domingo (UASD), President of CONESCyT, Franklin Garcia Firminin his capacity as Minister of Higher Education, Science and Technology, highlighted the work done by educational technicians in Oversight of universities.
Among the academic centers for which the five-year assessment has been approved are the Open University for Adults (UAPA), the Central University of the East (UCE), the Technological University of the South (UTESUR), the Félix Adams Experimental University (UNEFA), the Catholic University of Santo Domingo ( UCSD), the University of Francisco Henriquez and Carvajal (UFHEC), Loyola, San Valero, and Superior Community Institutes.
In addition, Cibao Technological University (UTECO), Nordestana Catholic University (UCNE), Organization and Method (O&M), Pontificia Católica Madre y Maestra (PUCMM), National Technological University (UNNATEC), ISA (UNAISA), Parna School Administration, and Institute Technological Institute of Santo Domingo (INTEC), the Salomé Ureña Teacher Training Institute (ISFODOSU) and the Technological Institute of the Americas (ITLA).
Deputy Minister of Evaluation and Accreditation of MESCYT, John Francis Viloria SantosHe said that the evaluations were conducted within the framework of the scientific rigor associated with it The rules governing the university system in the Dominican Republic.
He stressed that evaluations were before that a source of concern for university centers, but now academic institutions are the ones that Seeks to be evaluated by the authorities.
The session was attended by Deputy Ministers Jose Cancel, Carmen Evarista Matias, Juan Francisco Failoria, Gennaro Rodriguez and Chief of Staff, Juan Medina.
Additionally, the former president of MESCyT, Ligia Amada Mello, Cardona's widow; President of the Dominican Association of Universities (ADOU), José Alejandro Ibar; President of the Dominican Deans Association (ADRU), Jose Hazem Torres; Ricardo Winter, President of AURED; The dean of APEC University, Franklin Holguin Hachi, among other figures from the academic world.
"Award-winning zombie scholar. Music practitioner. Food expert. Troublemaker."