The exquisitely carved stones were lost nearly 2,000 years ago and found in the drains of some Roman baths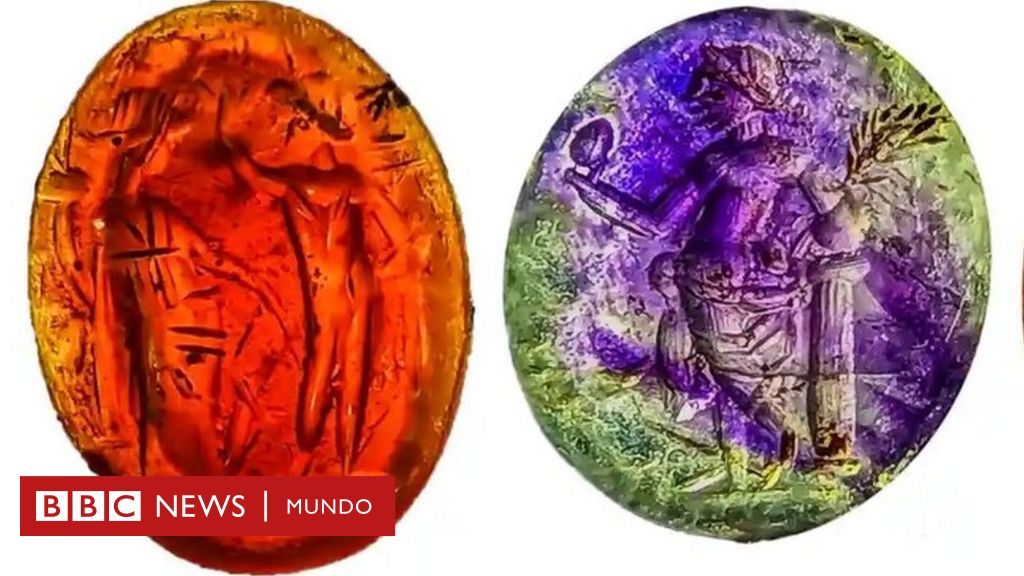 They were things only the rich could afford and the loss of which might have been a cause for anger and disappointment.
This is what is believed to have happened to the owners of about 30 carved semi-precious stones that were found by archaeologists in the United Kingdom while excavating at the site of former Roman baths in the town of Carlisle in northern England.
The stones, ranging in diameter from 5 to 16 mm, have been carefully carved. One of them, Amethyst, depicts the goddess Venus. Another, a red-brown jasper, has a satyr sitting on the rocks next to a pillar.
It is believed that they were originally embedded in signet rings that their owners took with them to public baths.
"They are beautiful pieces of miniature art from around AD 200. They were glued together with vegetable glue and with heat and pigeon's sweat fell from the rings," archaeologist Frank Jecco, who is leading the excavations, told reporters. They were performed near the well-known Hadrian's Wall.
Then the stones end up in the sewers carried by the water when the baths and ponds are washed.
Giecco noted that the owners may not have realized their loss until they got home, because the stones fell from the rings that usually stayed on their fingers (the excavations also found a ring complete with its own carved stone).
In addition to these semi-precious stones, Archaeologists have unearthed more than 700 items, including coins, weapons, and pottery shards.
In the sewers of Roman baths they also found several hairpins in good condition.
All of the finds are expected to be displayed at the Carlisle Museum and Art Gallery in Tullie.
Remember that you can receive notifications from BBC News World. Download and activate the latest version of our app so you don't miss out on our best content.
 "Bacon advocate. Certified creator. Twitteraholic. Tv junkie. Beer fanatic. Internet nerd. Passionate thinker. Reader."