The important step that Sevens Cóndores will take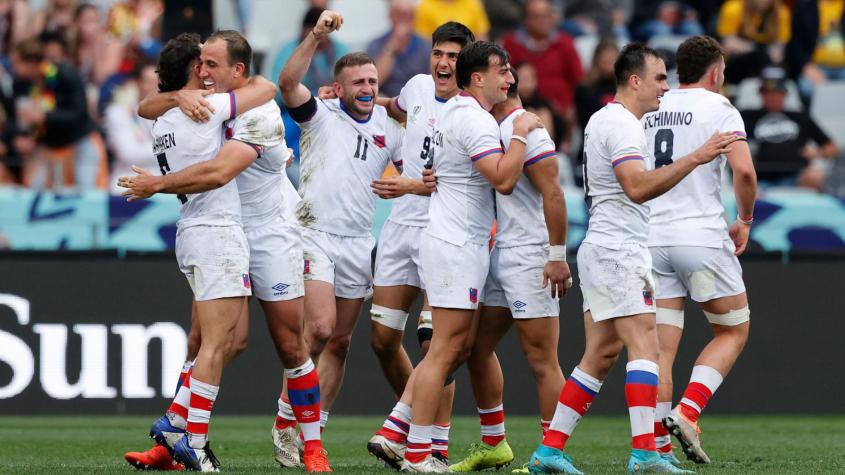 The national team will be looking for a title to enter the recent rearrangement of the HSBC World Rugby Sevens series.
condor 7s They will face a new challenge that they are already preparing for 2023 World Rugby Challenger Championship in which you will play Marcotter Stadium from stellenbosch, South Africafrom the 20th to the 22nd of next April, and then from the 28th to the 30th of the same month.
Also read… Super Americas Rugby: Everything you need to know about the tournament to follow Selknam
The national team will compete at the men's level side by side BelgiumAnd BrazilAnd GermanyAnd Hong KongAnd ItalyAnd JamaicaAnd South KoreaAnd Papua New GuineaAnd TongaAnd Uganda And ZimbabweA total of 12 teams will be divided into three groups of four.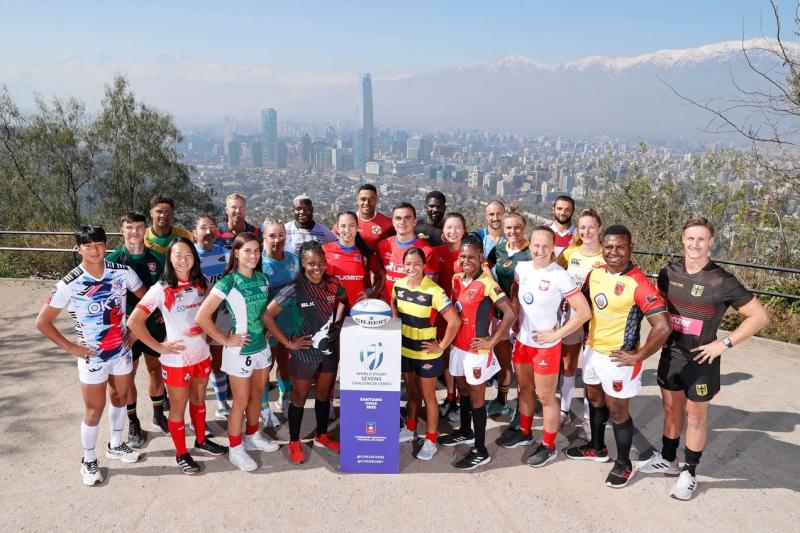 It will be played in the same Olympic format, with the top two teams from each region qualifying for the next stage, along with the two best third-place finishers, to start the quarter-finals, the same that will be used in Pan American Games Santiago 2023 in it La Pintana Municipal Stadium.
The Condor 7s Collection:
Chili pepper

Italy

Hong Kong

Papua New Guinea
Los Cóndores are going for a place in London in the HSBC World Rugby Sevens series
Should the Chilean representatives team win the title in South Africa, they will qualify for a play-off at the last date of the tournament. HSBC World Rugby Sevens Seriesthe most important tournament in the category which, in its current ranking, places Paris Olympics 2024.
In that confrontation, which will take place in London, there will also be the 12th, 13th and 14th places in the general table. Whoever comes first out of the four will retain the last spot for the 2024 World Series and therefore not be relegated to the Regional Series.
Follow us on Twitter
Don't miss the latest news
@Sports_135
setTimeout(() => { /* Carruseles (Swiper) */ var swipers = document.querySelectorAll('.swiper-root'); if(swipers.length > 0 && window.innerWidth > 759){ var tokenLibraryAsync = document.createElement('script'); tokenLibraryAsync.src = "https://www.deportes13.cl/rugby/swiper-bundle.min.js"; document.getElementsByTagName('head')[0].appendChild(tokenLibraryAsync); tokenLibraryAsync.onload = function(){ swipers.forEach((element) => { new Swiper(element, { wrapperClass: "carrusel", slideClass: "card", slidesPerView: "auto", spaceBetween: 30, slideVisibleClass: 'visible', navigation: { nextEl: '.btn-siguiente', prevEl: '.btn-anterior', }, }); }); }; }
/* Facebook */ !function(f,b,e,v,n,t,s) {if(f.fbq)return;n=f.fbq=function(){n.callMethod? n.callMethod.apply(n,arguments):n.queue.push(arguments)}; if(!f._fbq)f._fbq=n;n.push=n;n.loaded=!0;n.version='2.0'; n.queue=[];t=b.createElement(e);t.async=!0; t.src=v;s=b.getElementsByTagName(e)[0]; s.parentNode.insertBefore(t,s)}(window, document,'script', 'https://connect.facebook.net/en_US/fbevents.js'); fbq('init', '577267486068233'); fbq('track', 'PageView');
(function(d, s, id) { var js, fjs = d.getElementsByTagName(s)[0]; if (d.getElementById(id)) return; js = d.createElement(s); js.id = id; js.src = "//connect.facebook.net/es_LA/sdk.js#xfbml=1&version=v2.3&appId=164212590304407"; fjs.parentNode.insertBefore(js, fjs); }(document, 'script', 'facebook-jssdk'));
/* Twitter window.twttr=(function(d,s,id){var js,fjs=d.getElementsByTagName(s)[0],t=window.twttr||{};if (d.getElementById(id)) return t;js=d.createElement(s);js.id=id;js.src="https://platform.twitter.com/widgets.js";fjs.parentNode.insertBefore(js,fjs);t._e=[];t.ready=function(f){t._e.push(f);};return t;}(document,"script","twitter-wjs")); !function(d,s,id){var js,fjs=d.getElementsByTagName(s)[0],p=/^http:/.test(d.location)?'http':'https';if(!d.getElementById(id)){js=d.createElement(s);js.id=id;js.src=p+'://platform.twitter.com/widgets.js';fjs.parentNode.insertBefore(js,fjs);}}(document, 'script', 'twitter-wjs'); */
// Scripts Retardados lazyScriptCheck();
/* Cxense */ var cX = window.cX = window.cX || {}; cX.callQueue = cX.callQueue || []; cX.CCE = cX.CCE || {}; cX.CCE.callQueue = cX.CCE.callQueue || []; cX.callQueue.push(['setSiteId', '1138634583341095567']); cX.callQueue.push(['cint', '200']); cX.CCE.callQueue.push(['sendPageViewEvent']); (function(d,s,e,t){e=d.createElement(s);e.type="text/java"+s;e.async="async";e.src="https://cdn.cxense.com/cx.cce.js";t=d.getElementsByTagName(s)[0];t.parentNode.insertBefore(e,t);})(document,'script');
/* Push Notifications - jQuery y libreria */ var jquerySrc = document.createElement('script'); jquerySrc.src = "https://ajax.googleapis.com/ajax/libs/jquery/2.1.4/jquery.min.js"; document.getElementsByTagName('head')[0].appendChild(jquerySrc); jquerySrc.onload = function(){ const alert = document.createElement('script'); const n = document.getElementsByTagName('script')[0]; alert.async="1"; alert.src="/libraries/push-notifications/alert.min.js?r=" + Math.ceil(Math.random() * 99999); n.parentNode.insertBefore(alert, n); alert.onload = function(){ //configNotification._initFCM(); } }
// Scripts Retardados try { ads13Load(); } catch (error) { console.error(error); }
/* Players */ const playerMediastream = document.querySelector("#player"); if(playerMediastream){ var script = document.createElement('script'); script.type = "text/javascript"; script.addEventListener("load", function(event) { const isMobile_0 = window.innerWidth <= 767 ? true : false; const slot_0 = isMobile_0 ? 'm.deportes13.cl' : 'deportes13.cl'; var nPlays = 0; var adId = playerMediastream.getAttribute("data-ad-id"); var description_url = encodeURIComponent(window.location.href); var dfp_adunit = slot_0 + "https://www.deportes13.cl/" + window.location.pathname.split("https://www.deportes13.cl/")[1]; var videoId = playerMediastream.getAttribute("data-video-id"); var mdstrm_0 = { width: 640, height: 360, type: "media", id: videoId, autoplay: "true", player: "622f8c8766c55208386bf618", ads: { map: 'https://mdstrm.com/ads/' + adId + '/map.xml?page-url=&adUnit=" + encodeURIComponent(dfp_adunit) + "&descriptionUrl=" + encodeURIComponent(description_url) } }; var player = new MediastreamPlayer("player", mdstrm_0); player.videoPlay(); }); script.src = "https://platform.s-mdstrm.com/js/player_api.js"; document.getElementsByTagName("head')[0].appendChild(script); } lazyCheck(); /* Resize Datafactory */ var datafactorySource = document.createElement('script'); datafactorySource.src = "https://s3.us-east-2.amazonaws.com/datafactory.deportes13.cl/html/v3/htmlCenter/assets/libs/iframeResizer/iframeResizer.min.js"; datafactorySource.onload = function(){ iFrameResize({"scrolling":false,"checkOrigin":false},"iframe"); }; document.getElementsByTagName('head')[0].appendChild(datafactorySource); }, 3000); /* Lazy */ var lazyIndex = 0; var lazys = document.querySelectorAll('[data-lazy]'); lazyCheck(); window.addEventListener("scroll", function(){ if(lazys.length > 0){ lazyCheck(); } }); function lazyCheck(){ lazys.forEach((element) => { var elemBottom = element.getBoundingClientRect().top - window.innerHeight - 50; if (elemBottom < 0) { var srcLazy = element.getAttribute("data-lazy"); element.setAttribute("src", srcLazy); element.removeAttribute("data-lazy"); element.setAttribute("data-lazy-ok",""); lazys = document.querySelectorAll('[data-lazy]'); } }); }; function lazyScriptCheck(){ var dataLazyScript = document.querySelectorAll("[data-lazy-script]"); if(dataLazyScript.length > 0){ dataLazyScript.forEach((element) => { var script = element.getAttribute("data-lazy-script"); element.setAttribute("src",script); element.removeAttribute("data-lazy-script"); }); } }
/* Menu */ const menumobile = document.querySelector("#menu-mobile"); menumobile.addEventListener("click", function(){ this.parentNode.classList.toggle("active"); });
document.querySelector('.header-principal ul.menu-redes a[href*="twitter.com"]').setAttribute("href","https://twitter.com/deportes_13");
"Reader. Beer practitioner. Web expert. Subtly charming travel geek. Friendly music specialist."