The Ministry of Youth collaborates in organizing a solidarity event organized by Feminas Ciudad de Orihuela and Orihuela C.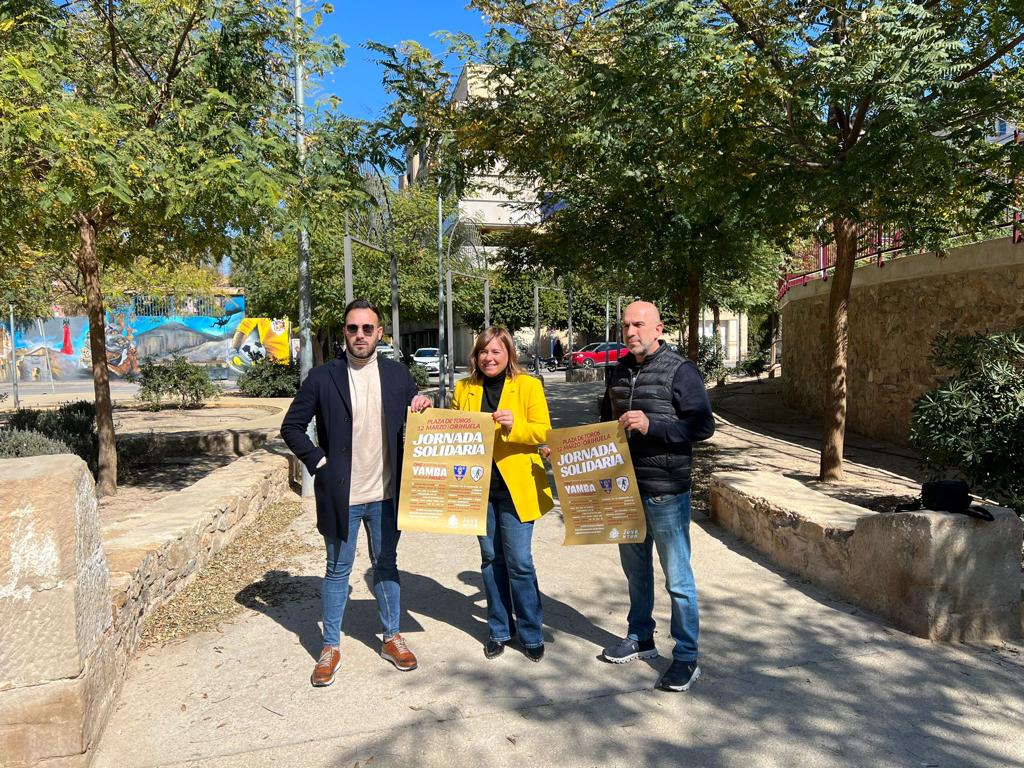 March 1, 2023



The Ministry of Youth collaborates in organizing the Day of Solidarity programmed by Orihuela CF and Féminas Ciudad de Orihuela in order to raise funds for the Yamba Non-Governmental Project and its work in Uganda. The day will take place from 11 am on March 12 in the Plaza de Toros, where there will be inflatables and games for children and paella will be served at noon. In the afternoon, a soccer match between Orihuela CF and Azeneta will take place at Los Arcos Municipal Stadium. Thus, the Youth Counselor, Mar Escura, She encouraged the citizens of Oriolan to attend this day "which also takes place in the week we celebrate International Women's Day and in which the solidarity initiative of the women's soccer club in our city is supported, there is even more reason to go and support it."
For his part, the President of the Féminas Ciudad de Orihuela, José Carmona, stated that the aim of the event is "to be able to raise as much money as possible for this solidarity project in Africa, as it is about the care of orphaned boys and girls who were left at the end of last year without a home." It was their home and now they live in a school while Project Yamba is looking for a site for them." Carmona thanked the help given by Orihuela CF and the City Council in organizing this day, as well as the contribution that Orihuela made us with the materials we take, because all this allows our project to spread further." The Ciudad de Orihuela women's football club will travel to Uganda next April to conduct A sports campus where the boys and girls of the Yamba project will practice sports with qualified coaches, which they do not have there, with the benefit of seeing their physical condition and if they have unhealed injuries.Humanitarian aid work will also be carried out in whatever the NGO deems necessary and will be The money raised will be used to obtain materials for proper sports practice once the campus, which will last ten days, is over.
Season ticket holders who collect their ticket for the match will receive another ticket for the paella, while those who wish to attend and are not season ticket holders can collect tickets at the Football Club shop located at No. 5 Calle San Pascual. Orihuela CF President Eloy Moreno explained this "The entire proceeds from the pub will go to the Féminas Ciudad de Orihuela project in Uganda and we want this day to be a symbiosis and a party around football and solidarity."
category: youth, news
"Reader. Beer practitioner. Web expert. Subtly charming travel geek. Friendly music specialist."