Tres Cantos hosts an evangelical party performed by ABA TAANO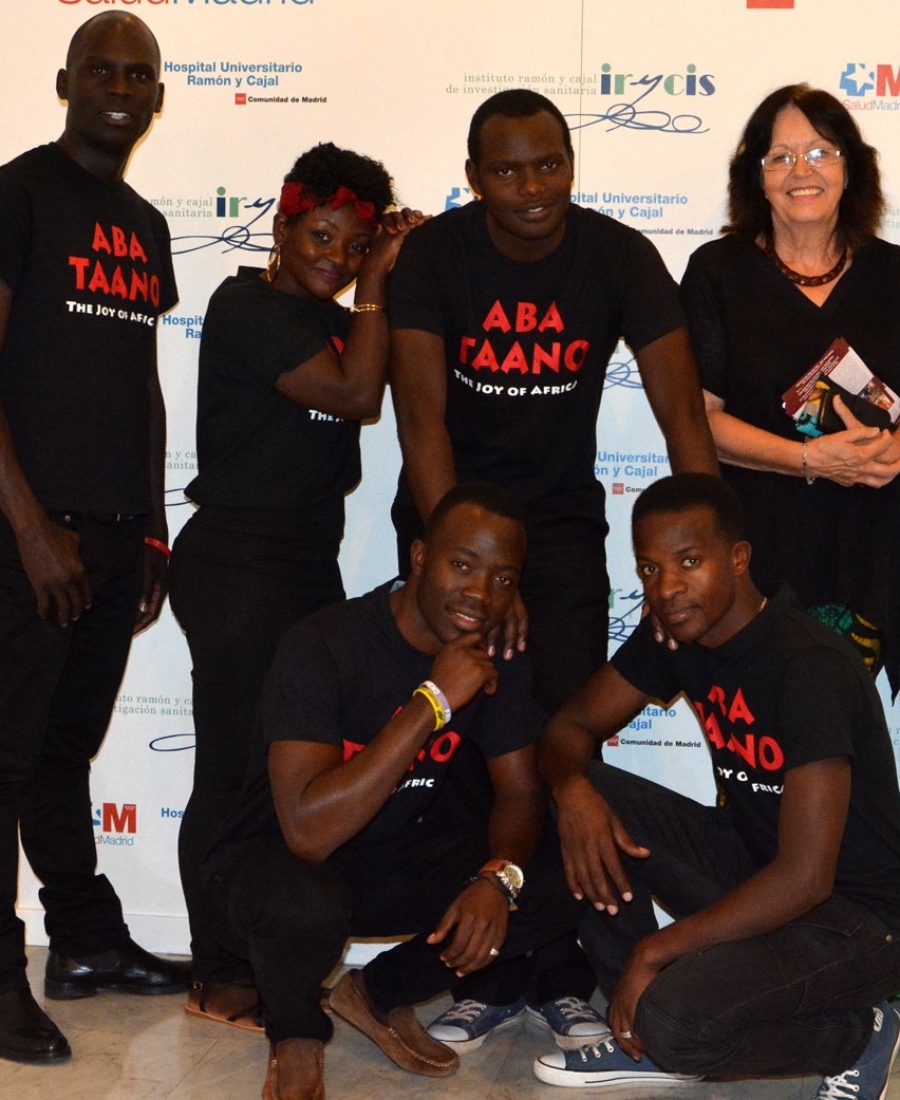 The internationally recognized African group participates in the humanitarian project "Music to Save Lives"

"Once Upon a Time, ABA TAANO" Next Thursday, May 5 at 8:30 p.m. The Municipal Theater of Tres Cantos welcomes one of the great gospel ensembles. African artists have received international awards on 11 occasions and this time they support the humanitarian project working in Africa "Music to Save Lives".
Abba Tanu sings African gospels, from Uganda, Rwanda, South Africa, and Zimbabwe, but they also include their own versions of the American gospel. Everything A Cappella! They sing to fund a powerful humanitarian project that has lasted 17 yearsTo help young people find a future in Uganda. They sing for the project they came from and which launched them to fame. You also can help by attending their concert.
Aba Taano is a pentagram gospel created in the city of Kireka, a suburb of Kampala (Uganda), in 2008, under the name The 5 (in their mother tongue, Luganda) under the direction of Jingo George, director of the UGANDA NATUMAMYINI Tribal Choir, where three members sang from the year 2005. His style includes elements of gospel, ethnic singing and pop . From the start, they have been influenced by the South African style of the Soweto Gospel Choir, Mrs. Smith Black Mambazo and UMOJA Choirs. His voice is more melodic and intimate than that of his teachers, but he comes close to the heart of his audience.
Total, Aba Taano has released 5 studio albums, 2 concert albums, 1 online concert and several music videos. , a virtual library of African sounds (Kiawa, composed by Eduardo Tarilunte) and has collaborated on the soundtrack for The House, composed by Roque Baños, they have sold over 30,000 CDs, in over 1,000 concerts, in 14 countries in Europe (including Vatican City where they sang in September 2021) and won 11 international awards. In this year 2022, they just recorded the video PREMOVE, which will open the documentary on chess, which will be presented at the World Championships in Russia on September 9. 22. Everywhere they praise the beauty of their voices and the tremendous work that supports them. 5 warm voices, four boys and a girl full of humor, joy and vitality. A cappella songs, theatrical, animated, entertaining.
–
We believe that everyone's job is to participate to prevent the rapid physical and moral deterioration of humanity
Music to save lives
Music to Save Lives was created in Uganda in 2005 with the aim of saving children who have experienced complete abandonment. And it fell into our hands without programming it. Our first intention was to move forward, so that they could survive on their own, but as soon as we set foot in Africa, we received many requests… Dropouts are frequent there and it is difficult to ignore such a situation. Currently more than 60 people live directly from the help we provide them.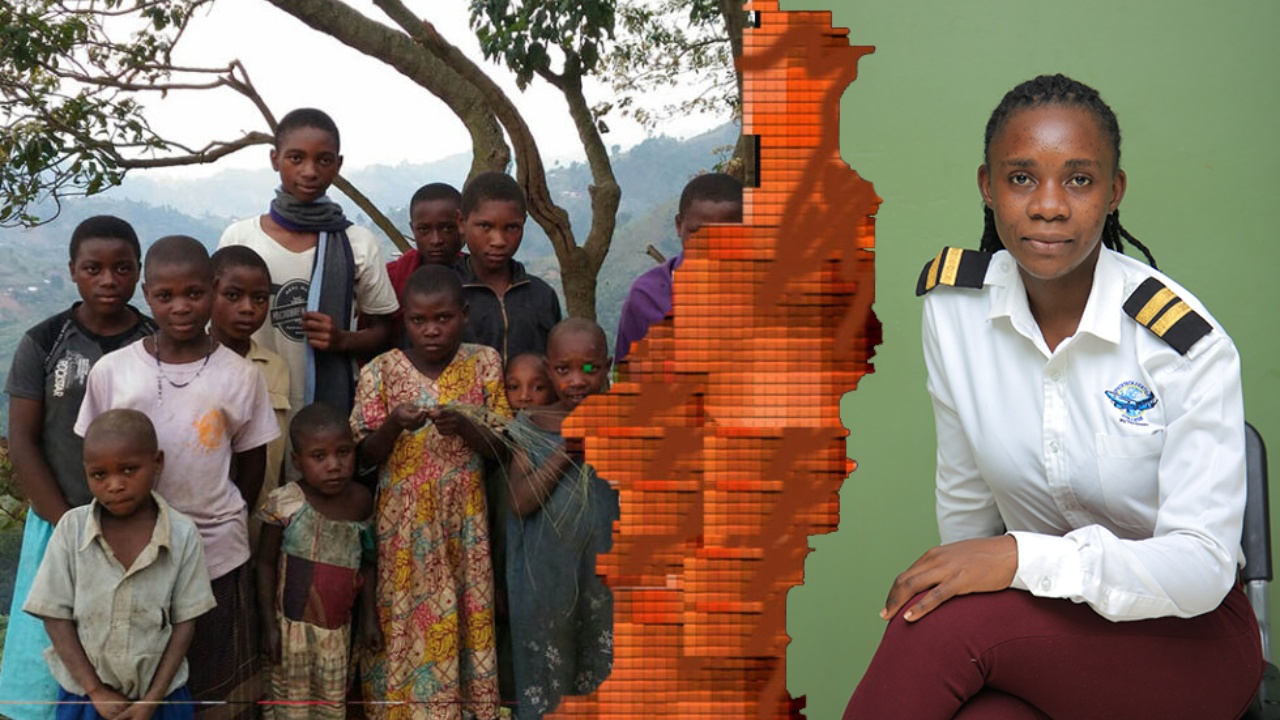 The vast majority of the palace. House / house in Kireka near Kampala. From there, children attend primary, secondary and specialized schools or universities. Others live far from their homes in Kampala, and a few others reside in Ganda, in the large city of Nansana. Many of our first boys are already working and helping their families in turn. Many nurses, lab technicians, DJs, mechanics, seamstresses, journalists, hotel owners, chefs and computer scientists live independently.
But there are also artists! The phenomenal artists who have come out of MÚSICA PARA SALVAR LIVES, and have been performing on big theaters for years, such as Aba Taano, the amazing Gospel quintet, which has garnered 11 international awards, or Af Ndanza with her incredible successes in Spain. Her contemporary dance / mime / body expression or what the BLACK quartet will be like when they go out for their first concert! It is precisely these groups that form the basis of the financing of the entire project.
Music has been supporting the project since day one. For this reason, we are also launching a project to establish a School of Music, Dance and Arts in Uganda, with the aim of financing the future Kireka Orphanage. And we need about 8000 euros.
How do you work financially? With the assistance of 75 members and sponsors, concerts and artistic performances that cover the remainder of the expenses of the activities that take place around the project. Bringing them to Spain is complicated and expensive, so we need help for all expenses, staff salaries, schools, universities, specialized schools and monitoring of all children living under our protection.
From here, I take this opportunity to thank everyone who has helped us in this beautiful mission since day one, and those who have joined this train. Our current world asks us and we believe it is a task that everyone must take part in to prevent the rapid physical and moral deterioration of humanity. Elizabeth Michot – Head of Music to Save Lives NIF: G 84097922 Calle Clavel, 12. 1c 40400 EL ESPINAR – SEGOVIA
A charitable NGO, authorized for public benefit (with the right to tax deduction). [email protected] Tel: 609154122 Donate Music to Save Lives: CAIXABANK ES37 2100 6319 6113 0019 2661
"Professional problem solver. Subtly charming bacon buff. Gamer. Avid alcohol nerd. Music trailblazer."