View in FICM Divided at Root, Linda Goldstein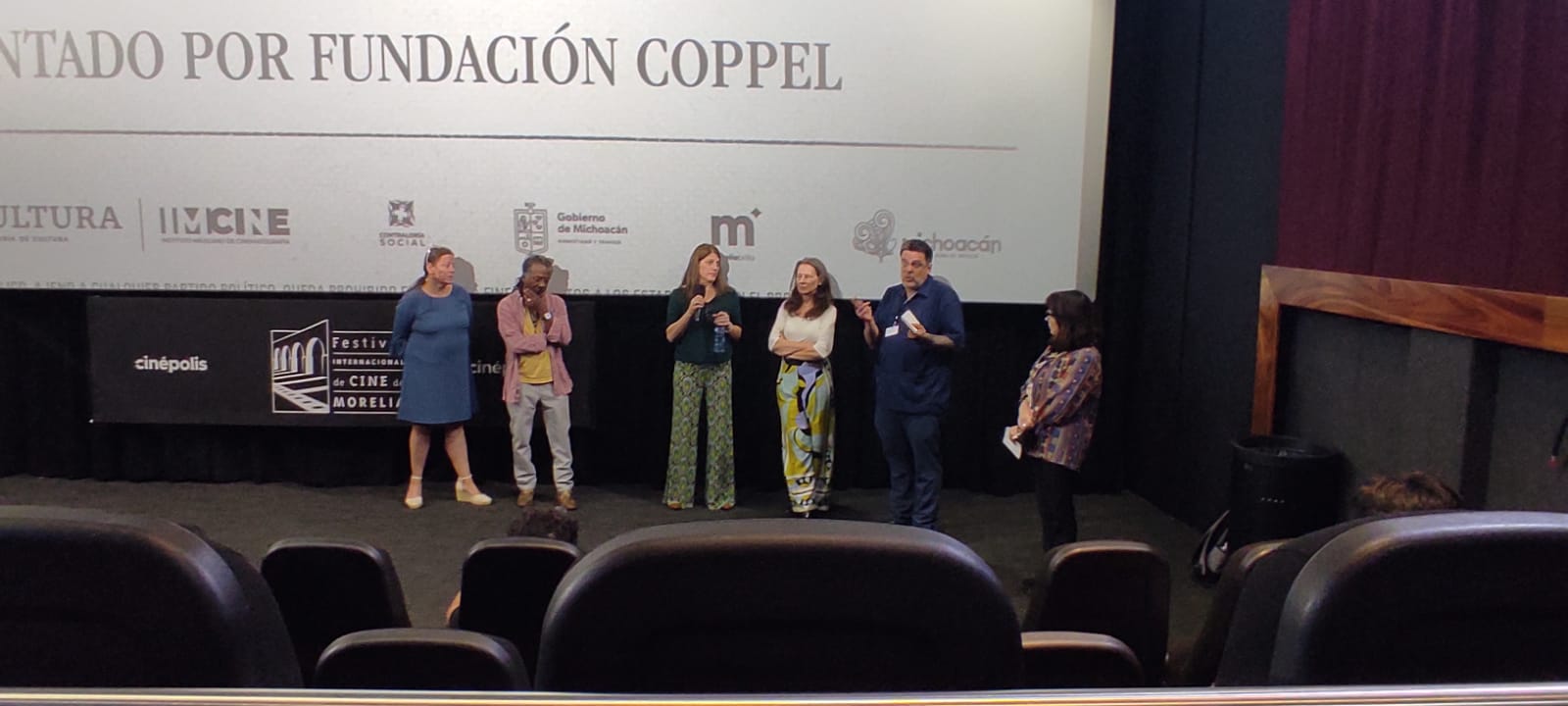 Luis Felipe Reynuso / Quadratine
Morelia, Michigan, October 23, 2022. – Within the Cinema Without Borders section of the Morelia International Film Festival (FICM), supported by the Coppel Foundation, the documentary Divided at the Root by director Linda Goldstein was presented. The film deals with the issue of immigration, with families separated from the US Zero Tolerance Ordinance.
Before the screening of the film, which included the presence of his production in the room, Rossio Aboud Mirabent, Director of the Coppel Foundation, thanked the heroes of the film and the production of this film for their presence, for discussing a topic such as immigration. . In addition, she indicated that there is no better time and place to present this cinematic work than in Morelia, where she belongs.
In turn, the director of the documentary, Linda Golsten, explained that this festival was an ideal place to show work, and even more so, in Mexico, where there was a lot of news on the topic of immigration that was still going on. Happened, she was grateful for the presentation of her work and those who participated in this film.
The documentary photographer stated that it was very important to talk about the characters, and about those who participated, to highlight the need for topic and the courage that they had to talk about their issues and environments.
Julie Schwittert, who is actively involved in the film as part of the Immigrant Families Together (IFT) group, said in her speech that she now lives in Mexico with her husband Francisco, who is Cuban, so they are already immigrants.
He stressed the importance of covering immigration issues in a very open way, which is why the entire team that worked on the film and IFT, their greatest desire is to open conversations and spaces where they can really talk about aspects of immigration, which, he said, are rarely touched upon. in the media.
At just under an hour and 40 minutes, the documentary presents the situations that two Guatemalan women went through and are still living through; Yeni and Rosaira, who experienced firsthand the decree issued by the Donald Trump administration in the United States, on immigration, called zero tolerance, which divided immigrant parents and children.
In the development of the film, the creation and strengthening of the organization Migrant Families Together is shown, the work of which was reflected in the support of these women, and other families.
"Professional problem solver. Subtly charming bacon buff. Gamer. Avid alcohol nerd. Music trailblazer."