Who is David Rivera, the former Republican congressman who was arrested and charged with illegally acting as a "foreign agent" for Venezuela in the United States.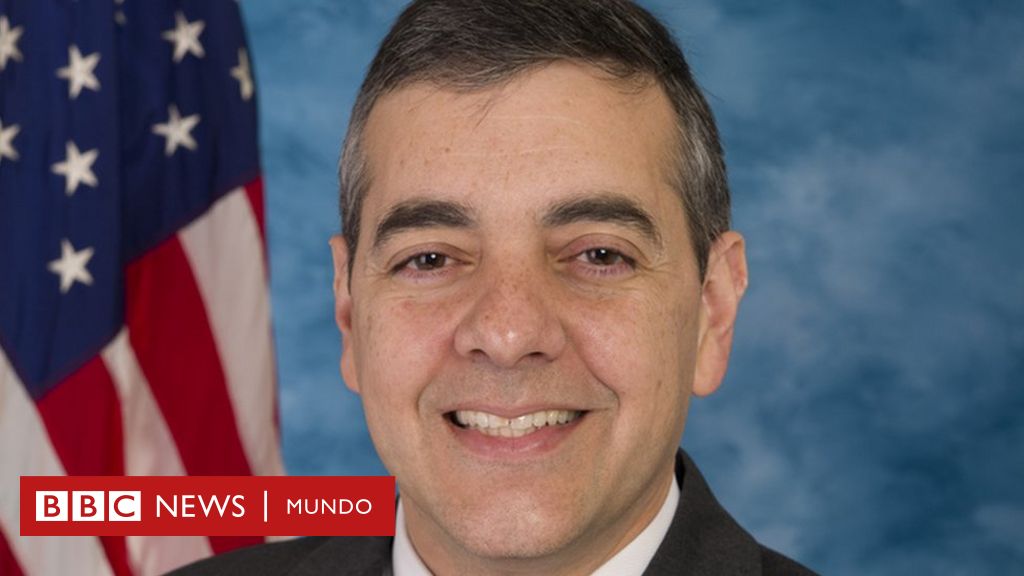 David Rivera is suspected of receiving millions of dollars for efforts to try to bridge the gap between the government of Donald Trump in the United States and the government of Nicolás Maduro in Venezuela. Now he could end up in jail.
Rivera, a former Republican congressman who was born in New York but has lived for decades in Florida, was arrested Monday in Atlanta, Georgia, after being charged by prosecutors with various charges, including illegally serving as a "foreign agent" for the government. Maduro in the United States.
Other charges included "conspiracy against the United States" and participation in illegal financial activities, including money laundering..
Along with Rivera, Esther Nover, a former political consultant who was also involved in these failed efforts that occurred in 2017, is being investigated.
According to the indictment filed by the US attorney general, Rivera participated in a conspiracy to lobby for the Maduro government, not only to improve bilateral relations, but also to settle a dispute between Caracas and a US oil company; As well as ending economic sanctions imposed by Washington.
But US law requires those who lobby for foreign governments to register with the authorities as "foreign agents," and according to prosecutors, Rivera has failed to do so.
Contract with PDVSA
Relations between Rivera and the Maduro government went on the air as of 2019, after opposition Donald Trump's government recognized Juan Guaidó as interim president of Venezuela, giving him control of Venezuelan assets in the United States. The United States, including those assets of the state oil company PDVSA.
This made it possible for Rivera to sign a contract with Interamerican Consulting and PDV USA (a Delaware-based subsidiary of Citgo, a US subsidiary of PDVSA) to work on "Strategic Consulting" to become known.
Although the contract was worth US$50 million, the US$15 million was finally paidthough PDVSA in the US — which is controlled by the Venezuelan opposition — decided to sue Rivera in 2020 alleging he had never met anyone from Citgo or PDV USA, with whom he allegedly worked.
In addition, they asserted, Rivera's company had filed only two "incomplete and inconsistent" reports out of the seven it committed.
At the time, Rivera claimed his innocence and decided to counter-sue PDV USA for breach of contract for failure to pay about US$30 million he allegedly still owed.
According to the US Attorney's Office, It was current Executive Vice President – and then Secretary of State – of Venezuela, Delcy Rodriguez, who instructed Citgo to prepare this contract With Rivera's company to pay him for his lobbying in the United States.
Although the contract was officially signed with PDV USA, a US entity, any operation Rivera carried out on behalf of the Venezuelan government required his registration as a foreign agent.
Administration in front of the White House
The indictment against Rivera alleges that he organized meetings in New York, Washington and Dallas between Maduro allies, US lawmakers and a White House counsel.
The document does not identify any US official by first and last name. Instead, she mentioned a congressman from Texas, a senator from Florida, and a senior White House advisor to Donald Trump.
Based on prior information arising from the PDVSA lawsuit against Rivera, the American press reports that the congressman was former Representative Pete Sessions.
As reported by the Associated Press in June 2020, the Maduro government tried to persuade Sessions to organize a meeting with the oil company ExxonMobil.
This US company sued Venezuela before the World Bank Arbitration Court after Hugo Chávez's government nationalized its assets and rights in Venezuela.
As for the Senator from Florida (only two), The American media indicates this Can Arounds From Marco Rubio, who has a long-term relationship with Rivera who, they say, shared a house in Tallahassee (capital of Florida) when they were both members of the state legislature.
Rubio also played a prominent role in US policy toward Venezuela during the Trump administration.
Anyway, according to the accusation Rivera made the arrangements In view of This senator is to show the Trump government the possibility of negotiating an agreement with the Maduro governmentin which the Venezuelan president would accept the possibility of "free and fair elections" in that country.
According to the indictment, Rivera told the senator via letters that the United States should "facilitate" a negotiated solution in Venezuela. He was going to write "No Revenge, Reconciliation".
However, this possibility was dead before birth after Maduro refused to commit to giving the electoral guarantees requested by the United States.
Remember that You can receive notifications from BBC Mundo. Download and activate the new version of our application in order not to miss our best content.
 "Bacon advocate. Certified creator. Twitteraholic. Tv junkie. Beer fanatic. Internet nerd. Passionate thinker. Reader."