Why is exercise so important to take care of our health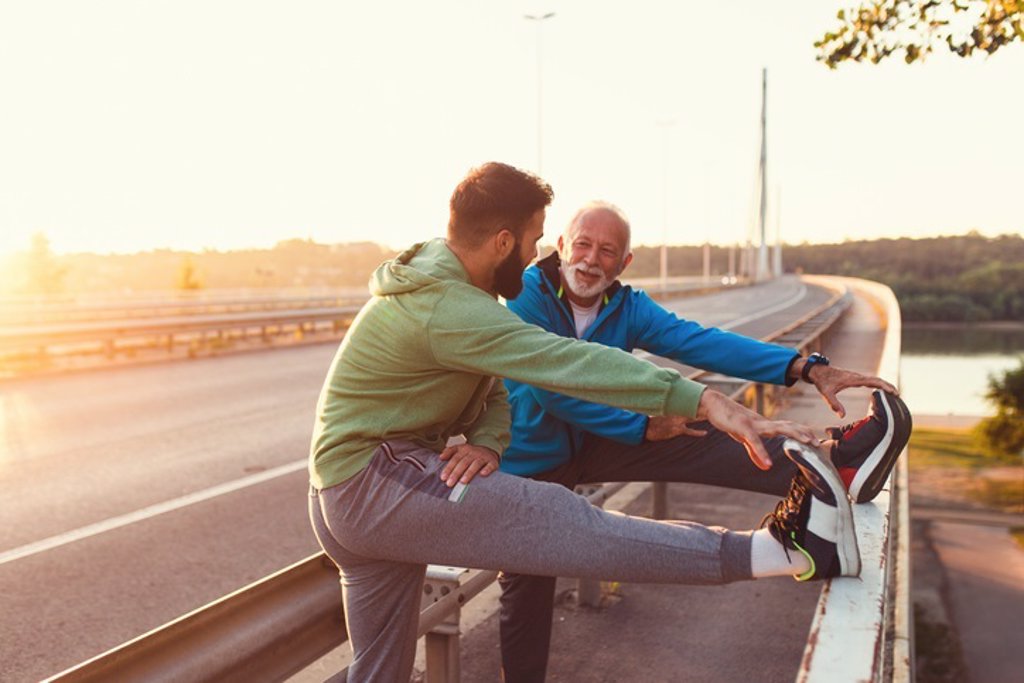 Madrid, February 11th (Publications) –
2020 was different for everyone, we spent a few months locked up at home, unable to move, unable to go to work or play sports as we used to, to which we should add Christmas, and those over 2-3 kilograms usually We take.
The beginning of 2021 at least at the present time does not seem to be different in this sense and that is why we must realize the importance of training and exercise to take care of our health.
"If we train and exercise regularly, we will be able to live longer and age in good health and in good shape.. We will get sick less. Training cares about our future, guarantees our health, works on our bodies, without forgetting our diet, "defends in an interview with Infosalus, trainer and graduate of Physical Activity and Sports Science Cesc Escola, who in 2020 was an academy coach from Operation Triumph and during confinement he presented a daily program on TVE Training Home.
They've just posted More Than Just Fitness (Planet), a guide to your workouts if you don't dare to go to the gym, or just don't have the time, if one of your good decisions for the new year is to exercise and live a healthier life. .
In it, he tells the important role of motivation: "Deciding to change habits, live a healthier life, and exercise is a decision that we make individually and renew every day with effort, determination and finding things that motivate us. Starting to take care of yourself is the best gift you can give yourself."
Escola stresses here the importance of raising awareness that sport and training are not only important in order to be able to wear a bikini in the summer or take pictures without a shirt, but they are very vital and must be a commitment today. Today, like breathing or brushing our teeth.
why? As he defends, Training at the same level as breathing, because if you don't, your muscles atrophy, Something very common among the elderly, who see their mobility decrease and the appearance of pain, for example. He adds, "Our body needs to move and train to stay healthy. Physical activity is vital for our systems to function properly. Body care is not an aesthetic whim, but an obligation and necessity to improve our quality of life."
Thus, he claims that motivation is essential on a daily basis, not only to exercise, but to fulfill all of those goals that we set for ourselves and that is why he sees primarily the creation of motivators, the ability to say no to excuses and get involved.
however, He insists that people don't have to think that training can only lead to them losing weight or being strong And wearing a bikini or pictures without clothes, goes much further. "Physiologically, your body demands it for your life and your well-being. If you don't get old and it will get worse with each passing year. From 18 so far, at 28, I'm much better, and I know for sure that I too will be better in my forties from now. Because I take care of myself more with each passing year, and I learn more and understand how food works, especially good training and routine, "the coach insists.
In his opinion, it is very good to run 10 km, but if we always go to the same place and do it with the same intensity, it will not help "because the body is so smart and adapts to everything."
This is why he suggests a weekly exercise routine to work on different physical abilities, always with the help of a trained person to guide us. "We have to work on the same plan. Strength, which is the basis of everything, it is necessary. You can run or ride a bike but if you do not work hard you will not get anywhere, that is the basis. Then we cannot forget the cardiovascular and flexibility part."
Escola defends that little by little we will increase the severity of our ability to exercise, "our body will surprise us with how much it can develop and improve itself", but without forgetting the important role of nutrition, seeing what we eat, where we buy food and "If we feed ourselves with real products or processed foods."
"Award-winning zombie scholar. Music practitioner. Food expert. Troublemaker."