Hand out the money again! Tekashi 6ix9ine, happy with the reception it's had in Uganda for the video recording of "Wapa"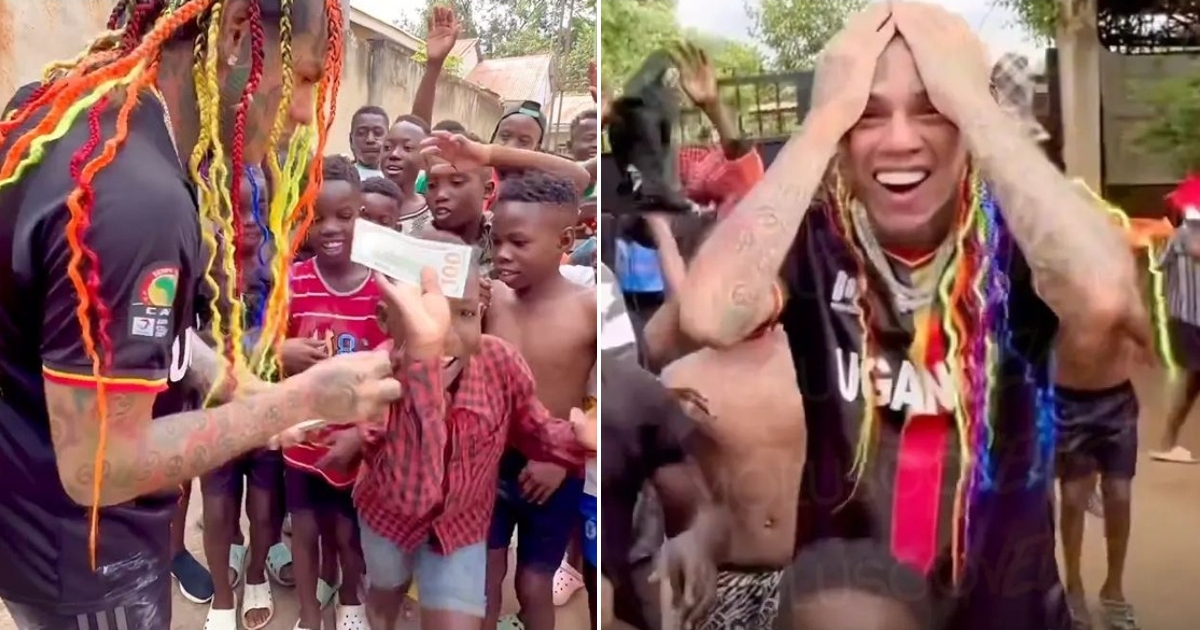 Ohtekashi 6ix9ine He's in Uganda! The rapper went to the African country earlier this week to record the video there for him His upcoming music release "Wapa"a song in which he also participates Linear tablealthough we don't know if you are a singer or just a composer.
In any case, everyone is looking forward to hearing what the two artists have been up to lately "living legend"a sentimental song in which they narrate the difficult life of a rapper of Mexican descent whose video was filmed in Cuba.
But completely changing the beat, "Wapa" is a perfect upbeat song to keep playing this summer based on developments by Lenier and 6ix9ine. A song that gets closer to seeing the light every day with a video clip that promises a lot…
To the surprise of all his fans, the 26-year-old rapper traveled to Uganda and couldn't be happier with the decision to record the video in that country, where he was greeted with open arms and great cheer. This is how we can see it in the clip that Daniel Hernánez – his real name – posted on his Instagram profile.
In the pictures, we see him distributing hundred dollar bills to a group of children, which is the habit of the rapper wherever he goes, because he did the same thing recently. in Cuba And Also in the Dominican Republic. Then we see how some guys play swiss jump, but instead of using a rope they do it with a person and Tekashi's stunned expression says it all: he can't believe it!
"Uganda, Africa, I love you. I can't wait to edit this video. I'm so glad I traveled 22 hours just to make sure you were in this video. Wapa music video, I hope it's Saturday or Sunday," commented the rapper, who counts the hours to share. The result of his work with all his fans."
6ix9ine formerly He revealed that he will be recording the video in Africa and that his intention was for it to be available by April 14th. However, the singer faced several obstacles on the way to meeting his deadlines. As he explained, only he and someone else from his team managed to get visas to travel to the continent, and given the staff shortage, he would definitely have to record the music video with his iPhone and not with professional cameras.
But despite these inconveniences, nothing stopped the artist from heading to Uganda to give his best in this new musical release.
Do you like to listen to "Wapa"?
You can follow CyberCuba Entertainment in FacebookAnd instagram also Youtube.
"Professional problem solver. Subtly charming bacon buff. Gamer. Avid alcohol nerd. Music trailblazer."