He goes to the doctor feeling uncomfortable, they send him home for a bug bite and he ends up with terminal cancer.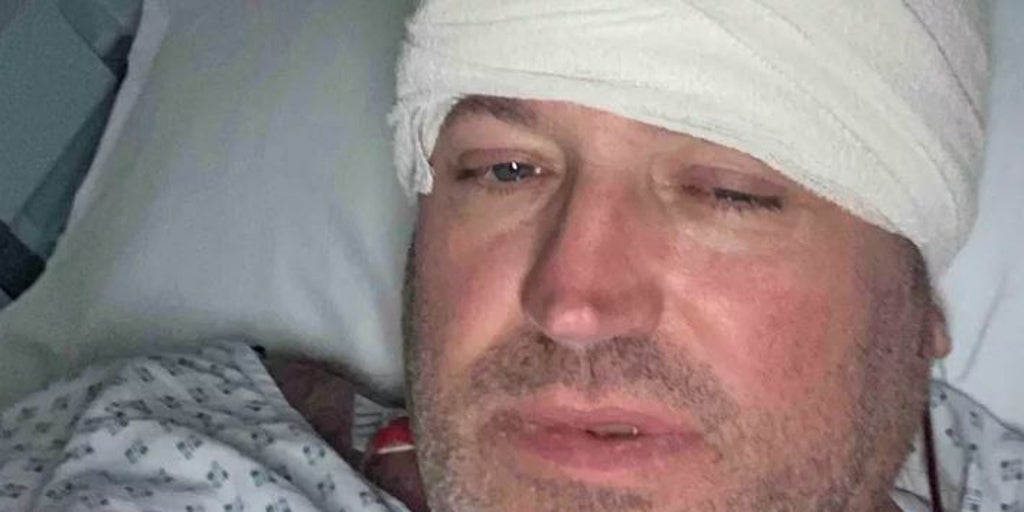 David Whitford, a 49-year-old Briton, had his life completely changed in 2019 when he went to his medical center with a slight general malaise.
At that time, the doctors who treated him determined that the ringing in his ears was felt by him and his ears difficulty walkingas well as an upset stomach, as a result of an insect bite.
With this diagnosis, Whitford went home, hoping that all the pain would go away with the medication she was prescribed, but it didn't.
Whitford was forced to go to hospital again a few days later because the pain had not only not subsided, but had gotten worse.
At the time, they subjected him to more extensive alternative tests that ended up shedding light on what was happening to him: He had a large mass in his brain that needed to be removed.
However, the passage through the operating room Not as productive as expected The tumor continued to grow until it reached the terminal stage that Whitford is now in.
Crowdfunding to travel to the United States

He quit his job because it was impossible for him to continue developing his professional activity as a bus driver, but he did not give up at any time despite his economic capacity being greatly reduced.
Withford opened the file Crowdfunding to try to undergo treatment in the United States Extend your life with medical advances From the other side of the pond.
"March 4th is my next check-up to see if the brain tumor is still hanging on or has grown back. I'll keep you posted and thanks for everything," Briton wrote, hoping and wanting to go to the US and say goodbye to the nightmare.
 "Bacon advocate. Certified creator. Twitteraholic. Tv junkie. Beer fanatic. Internet nerd. Passionate thinker. Reader."