Kennedy's nephew will seek the presidency of the United States – DW – 10/10/2023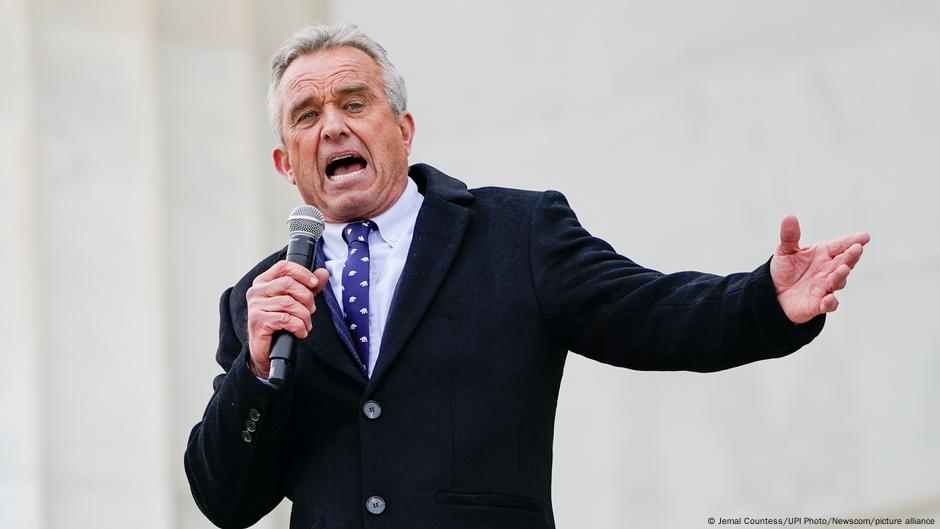 Lawyer and anti-vaccine activist Robert F. Kennedy Jr., nephew of former President John F. Kennedy (1961-1963), announced Monday (10/09/2023) that he will leave the Democratic primary to run as an independent candidate in the 2024 presidential election in United State.
This announcement was quickly blocked by four of his brothers, who denounced his decision as "dangerous" for the United States.
Until today, the politician was competing for the Democratic Party nomination for the upcoming elections without any possibility, given that the party had closed its ranks around the re-election of the current president. Joe Biden.
At a rally in Philadelphia, Pennsylvania, Robert F. Kennedy declared his "independence" from both the Democrats and "all other political parties."
Kennedy said in his speech, "I declare myself independent… from the tyranny of corruption that prevents us from obtaining a comfortable life, from believing in the future, and from respecting others."
With this decision, Kennedy positions himself as a direct opponent of Biden, and perhaps of former President Donald Trump (2017-2021), the main candidate for the Republican Party nomination.
The politician is the nephew of former President John Kennedy, who was assassinated in 1963 during a visit to Dallas (Texas), and the son of former Attorney General Robert Kennedy, who was assassinated in 1968 while campaigning for the Democratic Party nomination for president.
This announcement was not received well by the Kennedy family, a dynasty with great influence in Washington, as four of his brothers criticized his decision to seek the presidency from outside the Democratic Party, which was "dangerous" for the United States because it would harm the United States. Paving the way for Republicans.
"Bobby may have the same name as our father, but he does not share his values, vision or judgment. We reject his nomination," Rory, Kerry, Joseph and Kathleen Kennedy said in a statement.
For her part, Republican National Committee Chairwoman Ronna McDaniel criticized the decision and accused Kennedy of being a "Democrat disguised as an independent." "He is a typical elitist liberal and voters will not be fooled," he wrote in a statement.
The lawyer's candidacy, with a speech critical of traditional politics but also close to conspiracy theories, managed to collect 14% of voting intentions, according to an Ipsos/Reuters poll published this month.
In the final contest between Biden, Trump and Kennedy, 31% of voters will support the incumbent president and 33% will support Trump, according to the study.
P (efe, AFP)
 "Bacon advocate. Certified creator. Twitteraholic. Tv junkie. Beer fanatic. Internet nerd. Passionate thinker. Reader."