Korea takes on subsidiary Leganés in a capitalist duel for the future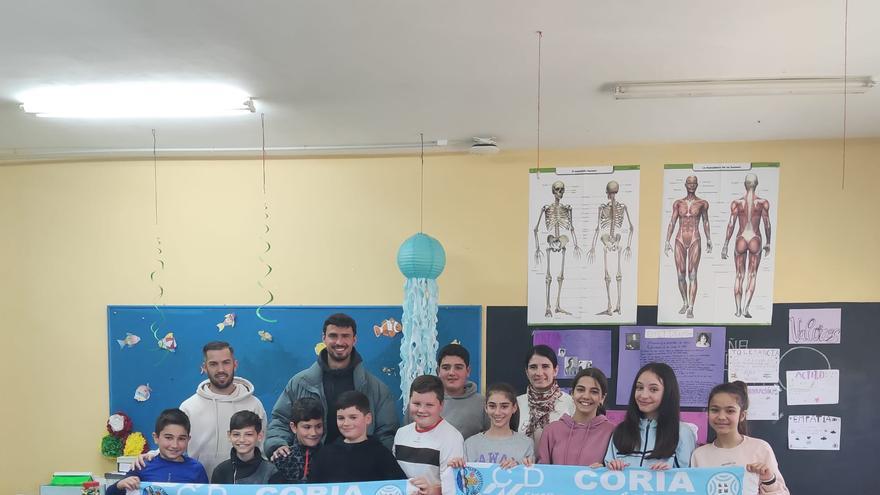 he Correa receives Leganés B at La Isla (5:00pm) with the urgency to get all three points To put an end to the doubts that haunted him since the start of the second round. From the club, the board of directors, the team and the coaching staff all want to send a message of calm and serenity in the face of this bad series of results and the feeling that the heavenly team is leaving in recent days as they had a streak of three defeats and a draw in the last four matches.
For this, boss blue sky, Alberto Urquia, Esma Cero loses due to suspension and continues losses due to injuries to Ivan Simon and Danny Morey, Ledesma, who is already practicing at a perfect pace with his teammates, integrated Captain Mahilo, after being low the day before, which would make him return to the center of defence, and Mele who returns after the penalty kick for expulsion in Segovia.
with improvement
In the press conference that preceded the confrontation, Urquia highlighted the improvement in the moral aspect that the team was going through with the passage of days, stressing that work has been done on the psychological aspect of the important conflict for this day, as in the event of victory, he will leave the Pepinero subsidiary at 9 points with ten remaining. Days to the end of the league, making this match transcendental.
On the other hand, there are the youth of Madrid, who travel to Korea with the primary aim of reversing their situation on the territory of Extremadura, where it is not positive either and they are in the places of relegation, which makes the three points very necessary also to be able to cling to the goal of salvation, because this week they captured Services of international players in the lower categories of Uganda, Kayondo and Inyo to strengthen the defensive area.
In the first round match, the result was a tie at 1, when Shabab Al-Fara equalized in stoppage time, which means that the goal average is equal before Sunday's match at La Isla Stadium.
An important factor will be the environment in which you will live in the Caurian countryside. A large outflow of fans is expected, as the club has campaigned by visiting schools in the towns of Valle del Alagón, awarding tickets so that the team will be supported by a large number of fans, trying to have the best environments in the stands of La Isla.
Korea: Faria, Serra, Mahilo, Asil, Josera, Sergio Gomez, Deco, Santi Luc, Traver, Alberto and Nani.
Leganes B: Albin, Zakry, Alba, Armenteros, Kaundo, Camacho, Rentero, Gil, Arrows, Luis Molina and Dorian,
to rule: Alexandre Lopez Villa (Galician Committee).
stadium: Al Jazeera.
hour: 17.00.
"Reader. Beer practitioner. Web expert. Subtly charming travel geek. Friendly music specialist."