Merino and Gartia travel in search of gold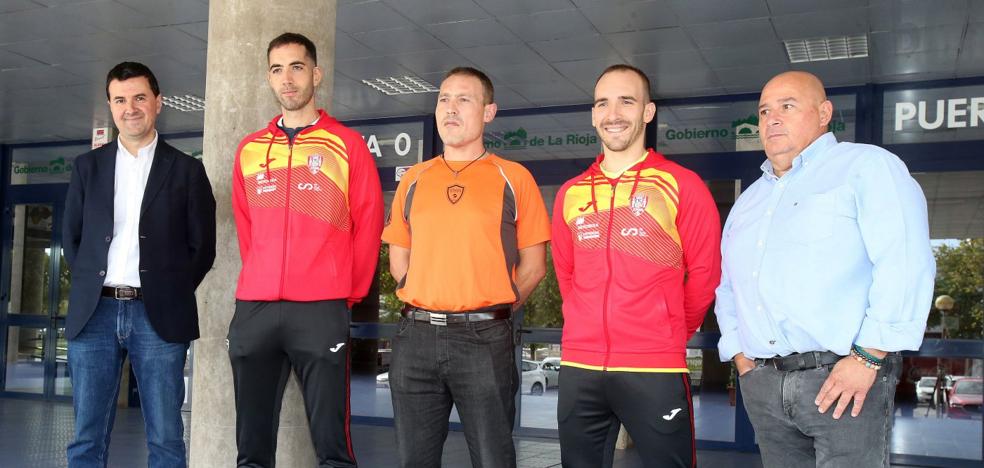 a ball
The pair, Ryogan, face the World Cup in Biarritz in pairs and ratchets with the aim of repeating the experiences of Argentina and Mexico
David Merino, Alvaro Garatia and Robin Esperra travel to Biarritz, where the World Championships
a ball. The first two will compete in pair hands and two-handed ratchets, while the third will join the list of judges who will be judging. The three have some intense days ahead and hope to conclude with a medal around their necks in the case of the Pelotaris, an experience they have already had.
The event brings together more than thirty countries in the various formats that are organized, including the modified ball. Classics such as Spain, France, Argentina and Mexico and more eye-catching names such as Bosnia and Herzegovina, Cambodia, Ireland, Togo, Uganda and Vietnam, which come with one participant, Tree Queen, who will play the front ball.
David Merino is included in a selection that also includes Oian Channel, Eneko Labaka and Joseba Aldave. Spain will start the competition on Monday against France and will face Mexico and Chile in principle, although the final table is not yet clear. The pelota player from Villar de Torre is attending his second world event after making his debut in Argentina 2008, where he won the gold medal for an expedition that also included Gorka Esteban and Cecilio Valgañón.
Alvaro Garatia has more experience than Merino in this event. In its facades, two metals gold, in 2015, and bronze, in 2014 were hung. Both are in Mexico. He will play Gartia in a pairs game in a quartet that also includes Eneko Maíz, Luis Sánchez and Javier Liquín. His first match will be on Monday against Mexico.
"Reader. Beer practitioner. Web expert. Subtly charming travel geek. Friendly music specialist."