More than 30 personalities from culture, science and sports adhere to the "Manifesto on Computing in Spain"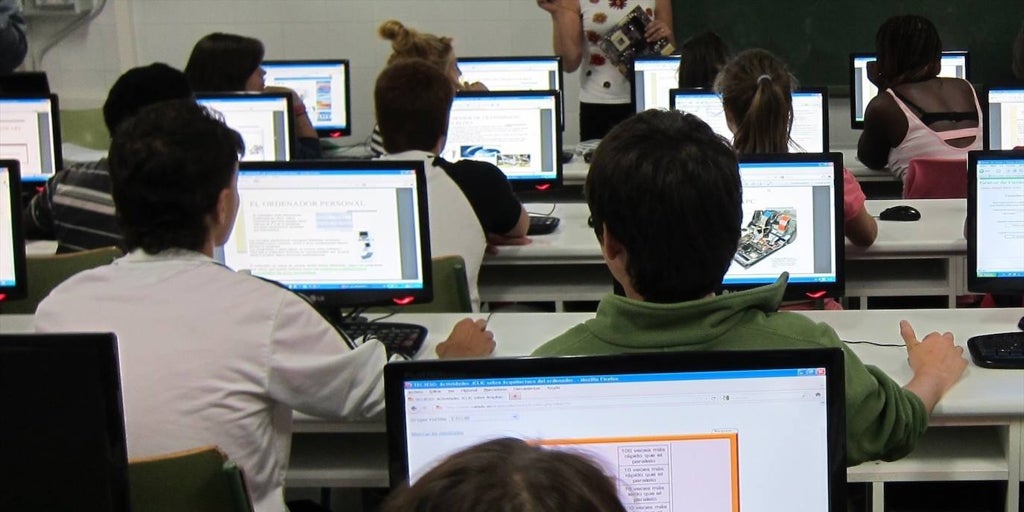 The need for integration computing And the tools that it offers in education from childhood, as in the rest of the courses, are "a key factor for a society in which technology is constantly changing how we relate to each other, how we work or how we enjoy our free time," confirms the NGO Code.org.
Together with the Spanish Society of Computer Science (SCIE), Informatics Europe, Conference of Directors and Deans of Computer Engineering (CODDii) and Ticjob, the NGO launched He appears To raise awareness in the Hispanic community about the importance of iInclusion of computerization in the entire Spanish educational systemhe. Bayan has already been joined by more than 30 recognized personalities in various fields of knowledge in our country.
Professionals from the world of culture, journalism, science, technology, gastronomy or sports agree on the urgent need to expand students' technological knowledge by expanding computing, including Programming languages ​​and computational logic In the teaching plans for all educational cycles.
The goal is to enable all boys and girls not only to be able to better understand digital devices and computer systems, including artificial intelligence, which is increasingly present in our lives, but to create their own digital products and technological developments from ethical and humane bases.
To achieve this goal, the statement includes three claims. First, in the upcoming reform of the Education Law, information technology is included as The main topic in all courses, from elementary to baccalaureate, and that the autonomous communities, within their powers, deepen the incorporation of computerization into their educational plans. Secondly, this is enough Provide resources and train teachers To support them in moving towards an educational system adapted to the digital age. And thirdly, the statement calls for the commitment of public authorities and the education sector to educate civil society, especially future generations, to make them aware of the importance of creating and using technology that has a positive impact.
30 personalities from different walks of life
Pros adding their signature and support to the statement include artists Alex de La Iglesia, Eva Hache, Carolina Bang, and Marisa González; athletes Álvaro Arbeloa and Jero García; journalists Sonsoles Onega, Ana Pastor, Susana Greso, Roberto Leal, Marta García Aller, Carlos Sopra, María José Navarro and Jaime García Cantro; Famous people in the scientific field such as Patricia Heredia and Valeria Corrales, Susi Prof, Javier Santaolalla, Brice Morey, Miriam Gonzalez, Carlos Azustri, Gabriela Gonzalez, personalities from other fields such as politics, gastronomy, fashion or esports such as Eduardo Medina, Virginia Calvo or Manuel Dominguez Karet, Andrea Tombarello, or Monica Perez-Sobrino.
They all agree on the message that IT integration, incl Programming in educational curricula It encourages students to be active subjects of the technological revolution, not just passive users. The current lack of resources and female role models is a reality that slows down the lower classes and keeps girls away from computing.
That is why, and recognizing their influence as opinion leaders, by upholding the manifesto, they value the historic opportunity that Spain has on the table to build a more equal future where women are promoted in STEM jobs and the vulnerability of future generations is reduced. in the face of manipulation.
A century dominated by machines
Last January, Code.org, in collaboration with Deloitte, developed a study to analyze the degree of application of computer science in Spanish society. From this, it was extracted that, while 50% of the private schools and 32% of the focused schools analyzed in Create and use algorithmsIn the case of public schools, the supply is reduced to 23%. This meant that the lower classes did not deal with the system until high school.
When asked about incorporating it into teaching plans, 90% of those surveyed by Code.org and Deloitte agreed that computer training is included at the secondary level on a mandatory basis and 67% at the elementary level. With regard to young people, 80% support their education.
Because the problem of delaying the inclusion of information technology in formal training means that the gap between technological development and the ability to absorb these developments is increasing.
"Award-winning zombie scholar. Music practitioner. Food expert. Troublemaker."