Philips brings together more than 70 women at an event around the importance of personal care and emotional well-being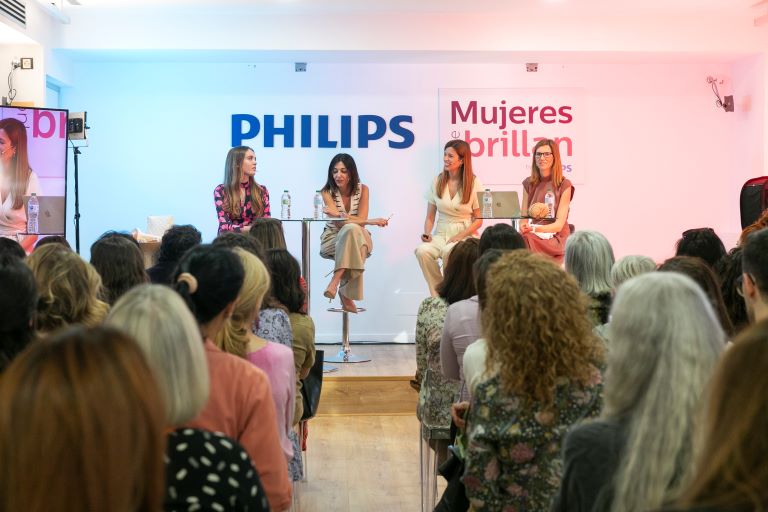 Philips organized an exclusive event to present the role skin plays as a stage for our emotions and how important it is to maintain a balance between personal care and emotional well-being in our lives.
"For Philips, beauty is about the energy that develops at every stage of life, and our mission, as a company, is to accompany each person through the process of personal development and growth. Beauty is something that is inherent in every person and transcends physical and aesthetic qualities. Self-respect and security play a fundamental role in realizing Beauty and when people feel good and comfortable on the inside, they project that security outward." Sophia Ferry, Head of Communications for Personal Health at Philips Ibérica explains.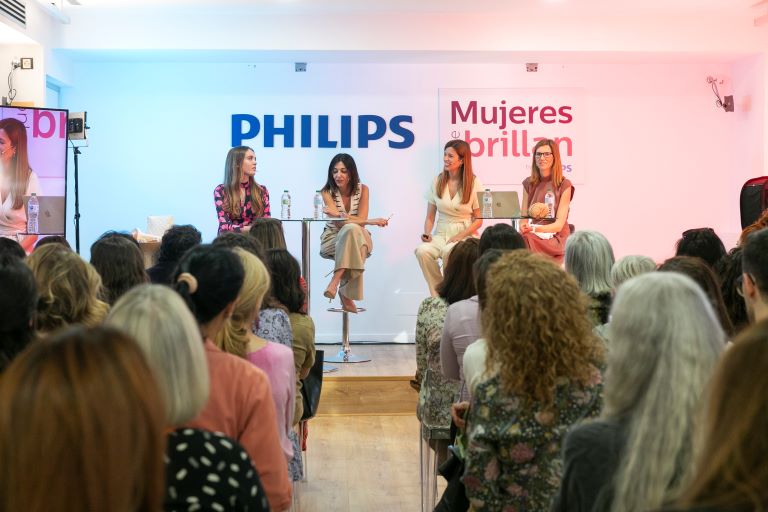 At the event, led by journalist Mar Amati, the attendees were able to enjoy a session dedicated to the podcast "Skin to Head" by dermatologist Ana Maria Molina and psychiatrist Rosa Molina. Throughout the class, the importance of security, confidence, and empowerment was emphasized as new attributes of beauty that make us shine ahead of others, and multidisciplinary artist Mara Jimenez (@croquetamente__) gave her insight into the importance of maintaining that balance between the inside. and beyond.
Balance between emotional well-being and personal care
According to the study "Mujeres Que Brillan", prepared by Philips in 2022, one in three women in Spain highlights security, confidence and empowerment as the main aspects that make women shine. They are new beauty features. However, when a woman asks herself what makes her shine, she highlights her physical aspects such as makeup, hairstyle, or her own look. Whereas when it comes to asking them what aspects make the women in their environment shine, physical traits totally fall short. But why does this happen?
The degree of acceptance of one's own image determines the development of self-esteem. Which means that a poor perception of our own body is linked to low self-esteem. In addition, social media use has now been linked to lower self-esteem, and continued exposure to Internet content related to appearance is positively associated with body dissatisfaction.
If what you want is to build a healthy self-esteem over time, the most effective, according to Neuroscience, is to implement healthy lifestyle habits such as healthy eating, exercise, and maintaining good "preventive mental hygiene."
Why do so many people worry about their bodies, but no one about their nerve cells? Because 90% of the population thinks they are smarter than average, which is statistically impossible. Taking care of yourself on the outside is also about taking care of yourself on the inside. Mind and body are inseparable. Also, if that day comes when we are all equal, how will we distinguish ourselves? to our psyche." Psychiatrist Rosa Molina claims.
Some women pay excessive attention to body image and directly relate it to their personal worth. Teenagers are particularly vulnerable to this negative image because, during this stage, the body is an important source of identity and self-esteem. Although body image can change throughout life, how it is formed in adolescence will play a major role. There are many factors that influence whether we form a positive or negative image, from cultural factors to how our family affects us. This is why it is important to insist on the importance of a balance between caring for our physical appearance and our mental well-being, because both are interdependent and will influence how we feel.
"Award-winning zombie scholar. Music practitioner. Food expert. Troublemaker."