Silversea Cruises Premieres Movie McCurry: The Pursuit of Color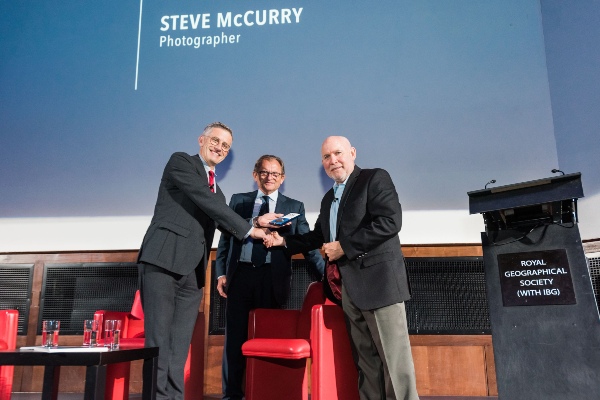 By Editorial PortalCruceros.cl
Tweet embed
---
Silversea cruises It hosted the UK premiere of McCurry: The Pursuit of Color, the new biopic of the world-renowned photographer and contributor. Steve McCurry. The event was held in an icon Royal Geographical Society in London.
Before the projection, teacher Joe Smith Company Director Granted McCurry Cherry Kearton Award and Medal, having been identified as its 2020 recipient.
Steve McCurry He traveled to more than 35 countries as part of his exclusive collaboration with silver , Several destinations featured in the film include India; Mongolia. Madagascar. Bhutan. Arctic Virunga Mountains, Uganda; and more.
McCurry: The Pursuit of Color is a portrait of one of the most famous visual storytellers of our time. The film charts his rise to the pinnacle of world photography, revealing the untold stories behind his icons and reflecting pivotal moments in his adventurous life.
Steve McCurry He commented, "It has been rewarding to work in collaboration with Silversea, a leading travel company that has demonstrated not only a passion for excellence, but also a deep commitment to the communities they encounter on their travels."
"Hosting the premiere of Steve's amazing movie is always an honor that builds on our shared commitment to protecting the destinations and their people for future generations. It was a particular pleasure to host this special event at the Royal Geographical Society in London, which has been an important partner of Silversea for a decade." Roberto Martinoli, President and CEO of Silversea Cruises.
---
---
"Professional problem solver. Subtly charming bacon buff. Gamer. Avid alcohol nerd. Music trailblazer."