Simon and Ridolati did well in Thailand – El Eco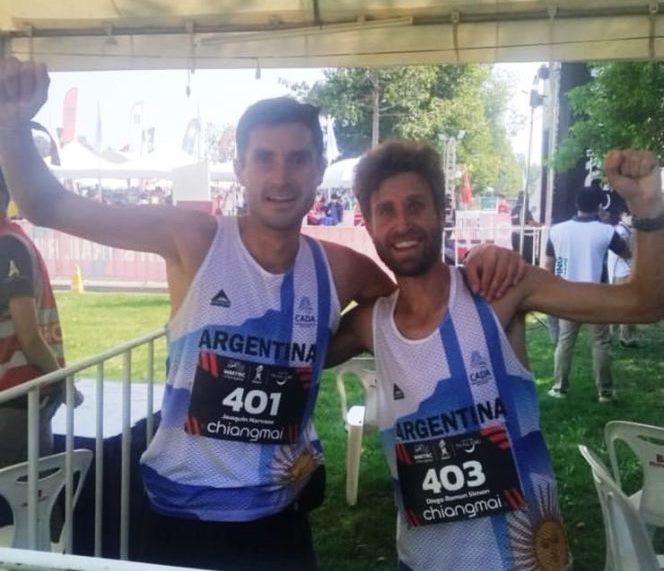 Diego Simón and Juan Ridolati of Tandil put in a superb performance at the 1st Mountain Rally World Championships, in Thailand, this past weekend.
Simon, along with Chiara Mainetti of San Luis (20) and Joaquín Narváez of Catamarca (20) were the top Argentine athletes over the weekend.
I have received the news in your email
The man from Tandil and Narváez managed to reach the top 20 in the long-distance category, with a 38-kilometer route, traversing technical trails and woodland and exposed to extreme temperatures.
In the long-distance competition, Norway's Stian Ingermaud was the winner with a time of 3 hours 8 minutes 29 seconds, followed by Italy's Franceso Poppy and Britain's Jonathan Albon, while Simon used a time of 3 hours 31 minutes in 2007, after only 25 seconds. Narvaez has arrived.
For his part, Ridolati, who competed in the vertical kilometer discipline (8.5 A), was the first Argentine and South American to cross the finish line with a time of 53'55 inches on the complex circuit of Chiang Mai.
In the team competition, Argentina finished seventh, with performances by Ezequiel Poluzac (41st), Esteban Las Pinillas (47th) and Nicolas Camparieri (48th).
In the women's 38-kilometre branch, Romania's Denisa Dragomir (3h49m23s), Barbora Macurová (Czech Republic) and Emilia Brangefalt (Sweden) completed the podium. The Argentines took 10th place with the tasks of Roxana Flores (35th), Maria Cristia (40th), Veronica Filipa (48th), Paola Galendez (49th) and Veronica Galvan (41st).
In the Ultra Trail class, with a length of 80 kilometers, the women's victory went to France's Blandine Lhirondel (8h22m), followed by Sweden's Ida Nilsson and Spain's Gemma Arenas.
The Argentine team finished ninth with the performance of Adriana Vargas (39th), Annabel Oviedo (40th), Maria Silvina Perez (47th), Maria Belen Parreira (48th), Tania Diaz (60th) and Mayra Maradones (61st).
Among the gentlemen, the Ultra Trail team, the American Adam Peterman (7 hours 15 minutes), followed by the French Nicolas Martin and the Italian Andreas Ritterer, while the Argentine team ranked thirteenth. Jesus Aguero (59th), Franco Oro (62nd), Facundo Nunier (64th) and Luciano Bellati (78th) all shared the distance.
In the classic distance (11.2 km), San Luis' Chiara Mainetti stood out, staying in 20th place with a time of 52 d and 24 s, in a competition won by Rebecca Cheptegei (Uganda, 46 d 25 s), accompanied by compatriot Annette Chilangat and American Ali . McLaughlin. Argentina ranked eighth by teams, with the individual performances by Mainetti and Rosa Godoy (30), home of San Manuel and Tandil-based Fernanda Martinez (46) and Silvia Gonzalez Victorica (61).
"Reader. Beer practitioner. Web expert. Subtly charming travel geek. Friendly music specialist."