The United States and Jamaica follow their own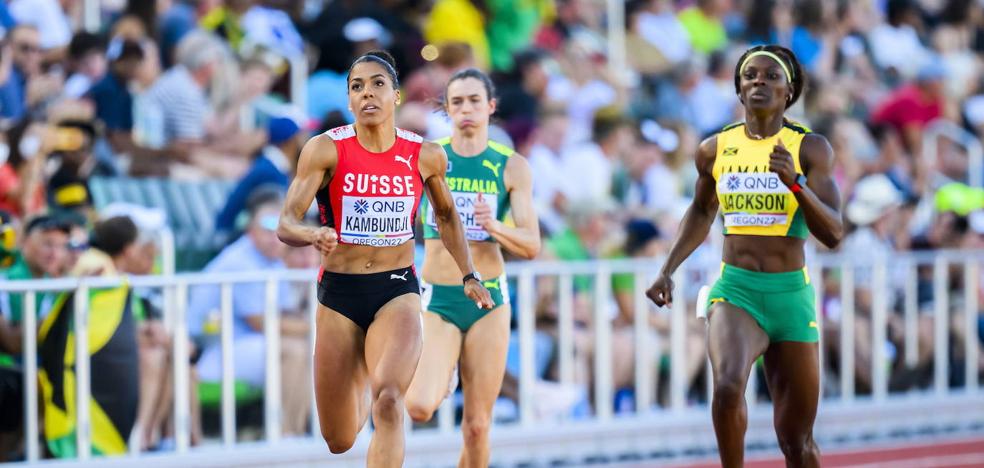 A trio of men's North American and Caribbean women's 200m finals
The United States and Jamaica continue to do their work. At the 100m world championships held in Eugene, the North American men achieved the triple (the third in HV history in the world championships) and the Caribbean women did the same (the first time they did it). Well, history almost repeats itself in the 200 metres. The Americans took the men's podium (with Imperial Noah Lyles) and the Jamaicans took the double (with Sherica Jackson breaking the championship record).
They promised, and a lot, the 200-meter finals. And they weren't disappointed. With them they concluded the seventh day of the World Cup at Hayward Field. First it was the female. In it, Jackson, who came from silver in the 100 meters, hit the table against compatriot Shelley Ann Fraser-Pryce, the hectometer winner days earlier. Positions were exchanged and both with the best marks achieved in the World Cup. In fact, Jackson, with a score of 21.45 in which he ran, had the second-best time of all time, only 21.34 behind American Florence Griffith Joyner (1988). Britain's Dina Asher-Smith won bronze, Jamaican Elaine Thompson-Hera, who left the podium, was seventh and a major disappointment at the World Cup since she had just won a 100-200 double in the last games. It's intriguing, but he has Olympic doubles at these two distances and hasn't made his world championship singles debut.
And after Jamaica's women's record 200, fifteen minutes later came the US men's team. Teenager Aerion Knighton, Bronze (19.80), still has some maturation ahead of him. He arrived as captain and saw for himself how his compatriot Lyles broke the clock with 19.31, the third best time in history only after Usain Bolt 19.19 and Yohan Blake 19.26. The Yankee sprinter, who set the record for the championship and his country championship, approaches one that has also been world-class for years (Michael Johnson, 19.32). Silver went to Kenneth Bednarek (19.77). The top five in the standings fell 20 seconds.
black day

The seventh day of the World Championships was black for the Spanish athletes. None of the contestants made it through the round. In the 800m, neither Mariano Garcia nor Alvaro de Arriba (champion and fourth place, respectively, at this year's indoor World Cup) qualified to compete in the final; In the 5000, Adel Mishaal, after beating Covid recently, was eliminated from the final. The same happened with Navarrese Manu Quijera in javelin throw and with Pablo Torrijos' triple jump.
"Reader. Beer practitioner. Web expert. Subtly charming travel geek. Friendly music specialist."