Veterinarians Plead: 'Don't Buy a Dog Until the Breed Changes'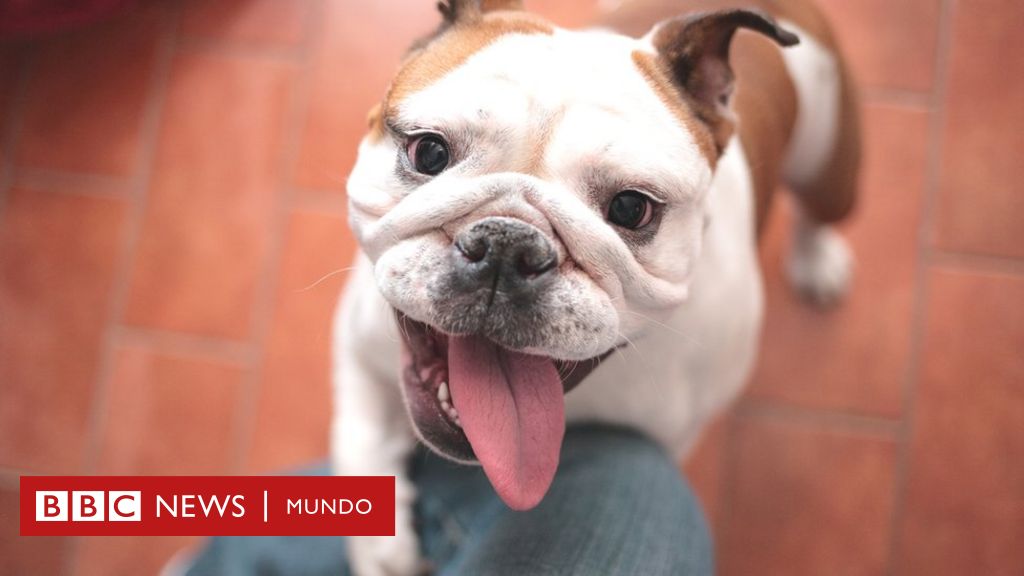 Helen Briggs
BBC News Environment
Bulldogs have skyrocketed in popularity over the past decade.
The breed, also known as the English or British bulldog, has earned comparisons to Winston Churchill for his playful face, and has historically been seen as a A symbol of courage and resistance.
But its increasingly extreme characteristics, such as a flat face, wrinkled skin and plump body, make the breed prone to health problems, adding to its Concern for animal welfare.
Bulldog has Double the risk of health problems than other dogs, according to a study.
Without going away, it can cause the flat face of the pet life of suffering.
What does the study say?
The study published in the journal Canine medicine and geneticscomparing the health of thousands of English dogs kept as pets with that of other dog breeds.
He found that the English bulldog had Twice the chance of developing one or more disorders in one year from other dogs.
The most common health problems were Infections in the skin folds (38 times more likely than other dogs), an eye disorder known as cherry eye (possibility 26 times) and lower jaw protrusion (24 times more likely).
They are also 19 times more likely to suffer Respiratory problems.
And it's not the only breed that suffers from breeding problems.
Another recent study by the same team found that French bulldogs and pugs have serious problems too the health.
selective education
This has led to vets asking people to stop buying them until breeding issues are resolved.
The Royal Veterinary College of London also asked the public to stop "Promotion" of the dog on social media.
Veterinarian Dan O'Neill, one of the study's authors, said dogs with their big eyes and flat face are undoubtedly "beautiful."
but the Maximum body shape after years of selective breeding put them at risk.
"For breeds such as the English bulldog, where many dogs still have extreme ways in their construction and appearance and that Highlights innate ill health"The public has a very important role to play in ordering dogs with milder, healthier personalities," he said.
"Until that changes, potential homeowners should stop and think before buying. flat-faced dog".
English Bulldog He was once a muscular and athletic race, But over the years it has become a popular pet, with a penchant for a short skull, prominent jaw, folds of fur, and a stocky build.
the audience has An important role you play To drive change by not posting pictures of these dogs to social media or liking posts and thus "unintentionally advertising," O'Neill said.
But he admitted that the "amazing" popularity of the bulldog is understandable, given the psychological impact it has on us.
With their big heads, their Big eyes and docile temperament, reminiscent of children and activate our parental instincts.
"We take this to mean that dogs are cute, which is perfectly understandable, and in fact, it's very difficult to fight them as a human," he said.
"What we consider cute on the outside, for this particular dog It is, in many cases, a life of suffering".
Owners who already have one should look out for eye problems, difficulty breathing, and infections in the folds of the skin.
They should also seek veterinary advice if they are concerned, they say.
Veterinary historian Dr Alison Skipper of King's College London toldBreeders know many diseases Associated with the shape of the body for more than a century.
The responsible upbringing, By prioritizing health, he said, it could "improve the well-being of this popular and iconic breed."
You can now receive notifications from the BBC World. Download and activate the new version of our app so you don't miss our best content.
 "Bacon advocate. Certified creator. Twitteraholic. Tv junkie. Beer fanatic. Internet nerd. Passionate thinker. Reader."